American gay fashion designer Marc Jacobs gets married to his candlemaker boyfriend Char Defrancesco!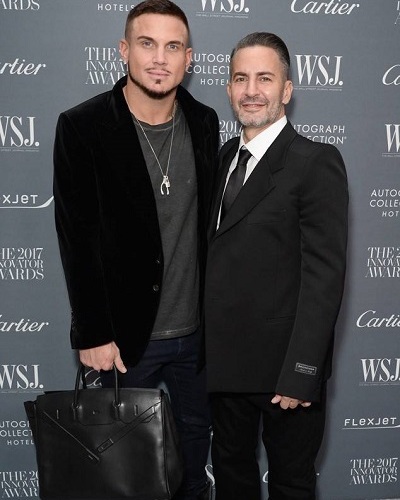 American famous fashion designer Marc Jacobs married his longtime boyfriend and partner, Charly "Char" Defrancesco.
It was a star-studded event with many A-listers from Hollywood on the guest list.
---
Marc Jacobs and Char Defrancesco are married
Marc Jacobs, 55 and Char Francesco, 35 walked down the aisle together last Saturday in New York. It was a star-studded affair which looked like a great fashion show.
Among the guests who attended were Gigi and Bella Hadid, Naomi Campbell, Kate Moss, Kaia Gerber, Emily Ratajkowski, Amber Valletta, Helena Christensen, Rita Ora, Christina Ricci, rapper Lil' Kim and Vogue editor-in-chief Anna Wintour.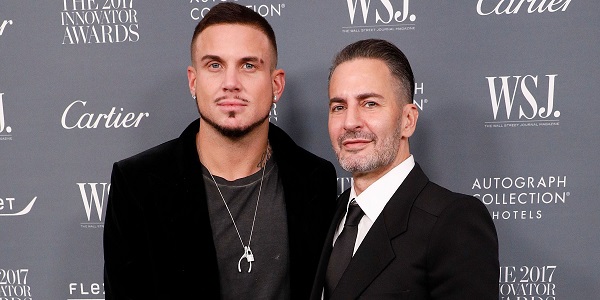 The party after the wedding
After an intimate ceremony, there was a lavish reception at The Grill and The Pool in midtown Manhattan. The brand posted on Instagram on Sunday:
"Congratulations to newlyweds @TheMarcJacobs and @CharDefrancesco. Wishing you both a lifetime of love, happiness and joy."
Marc also wrote on his Instagram and post some special pictures of the day. He also displayed his gold wedding ring for his fans. He captioned the picture:
"God is in the details. One of the pair of Art Deco Diamond and Onyx Penguins. An extraordinary beautiful and thoughtful gift to us by the amazing, lovely and generous @zambishot,"

"Penguins have only one partner and mate for life. A great example of faithfulness and fidelity. So grateful to you and love you so much dear Fabio."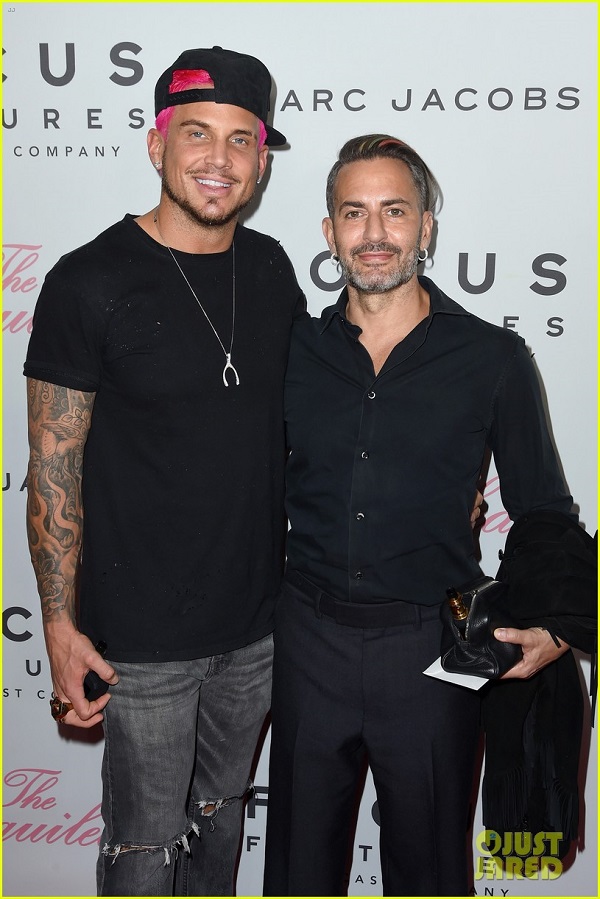 The timeline-Marc Jacobs and Char Defrancesco
Marc and Char are longtime partners but it is not known when the two began dating. The fashion designer had left his previous boyfriend model and porn star Harry Louis in 2013.
Marc and Char began hanging together from late 2015 and spent New Year's Eve together. Char whose name is Charly is a high-end candlemaker. Soon, Char began addressing Marc as Bae on his social media.
Char speaks French and has partly grown in Switzerland. At age three, he relocated to Los Angeles. He is a political science graduate from UCLA.
Char has also modeled and done other jobs. He has his own candle business called A Bougie Candle by Char Defrancesco.
Click to read more about Gay actor Chad Allen-know how he entered into the showbiz and his career and relationships!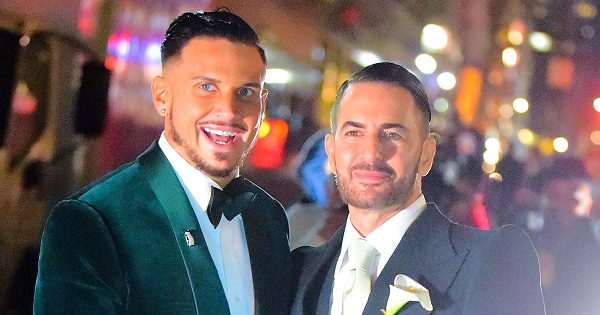 The couple flew to various destinations together in their private jet. They were in Paris, St. Barths, and more. Char is now increasing into fashion.
The couple was engaged last year in April in a restaurant. After watching a lively flash mob groove to Prince's Kiss at the casual eatery Chipotle, Marc went down on one knee and proposed to his boyfriend Char. Marc put up a video of the event and captioned it:
"And this happened …'Charly Defrancesco will you marry me'?"
Char is seen surprised in the video and he nods and the two kiss and embrace each other. Marc also wrote:
"@chardefrancesco I LOVE YOU." 
Click to learn more about After six months of marriage, the gay couple Colton Haynes and Jeff Leatham have separated! Accused of cheating rumors
Source: us weekly, Elle