American internet personality and a reality TV star, India Westbrooks uses her platform on the television show 'The Westbrooks' to tell her story to be looked at in a positive light!!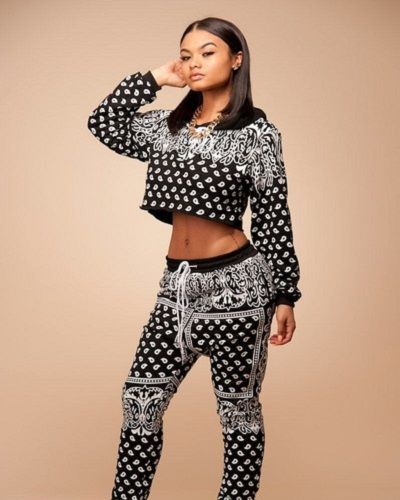 India Westbrooks famously known as India Love went from social media darling to reality TV star practically overnight.
She's the breakout star of BET's new reality TV series "The Westbrooks."
A show that follows her family life and personal rise to fame.
---
India and her 4 sisters have over 3 million people (combined) following their every move. Their fans wonder what and when they'll post next. With each passing day, India proves it's possible to turn Instagram likes into cash.
India confesses the struggles of having her life so public, and what she's learned from being so open about her previous relationship.
The hardest part about showing my life on television is pretty much everything about it! Your privacy is suddenly out the window and your business becomes everyone's business. That has been a huge struggle for me.
The biggest learning experience from having your life so public?
Is the Westbrooks family different from other reality television families?
What separates them is their unity. Further, she said,
"you can use the Kardashians as an example because they're the only similar example that people choose to compare us to. But their family is broken if you ask me. Not to bash them or throw shade. Yes, they are a family, but our family is all built from love, it's all built from unity."
There's no competition with their family members. They just want to learn how to build each other up to the highest point that we can potentially be.
And she feels like a lot of the Kardashians episodes – she watches it, and they're a great family, but she feels they reach for things to put out there for a storyline. She doesn't feel we have to reach at all.
Also read Does Rumored To Be Gay Manu Rios Has A Girlfriend? Here are Further Details About His Relationship Status
Short bio on India Westbrooks
India Westbrooks is an American internet personality and a reality TV star. People mostly recognize her for her appearance in the reality TV series 'The Westbrooks' that revolves around India and her sisters Brooke, Morgan, Bree, and Crystal. More bio…