Everything You Need To Know About American Jockey, Joe Sharp; His Wife Rosie Napravnik, Career, His Children, And More!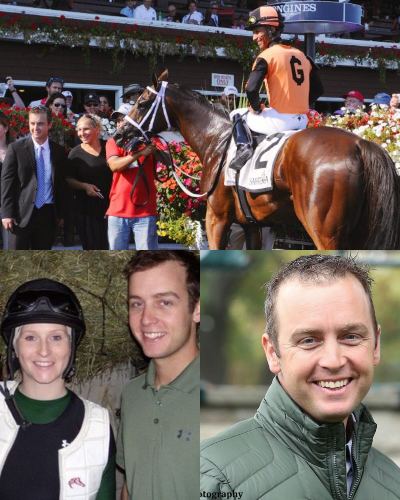 Joe Sharp is a well-known American Jockey. He got his trainer's license back in 2014 and struck his first stakes victory just after a year in 2015. He has been in controversy after his trained horses tested positive for levamisole and got disqualified from the race. Levamisole is an antihelminthic drug used for parasitic, viral, and bacterial infections. He also underwent 10 hours-long surgery to cure his tumors. Here is all you need to know about the jockey and his personal life.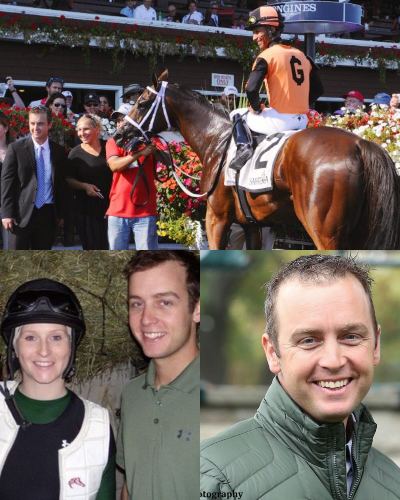 Who is Joe Sharp?
The American Jockey Sharp was born on December 6, 1984, in Martinsburg, West Virginia. He has involved in Thoroughbred racing his entire life. The love for the horse in him came from his father, Marc Sharp as he trained horse since 1981. Moreover, his mother Sara Escudero-Calhoun rides the stable pony.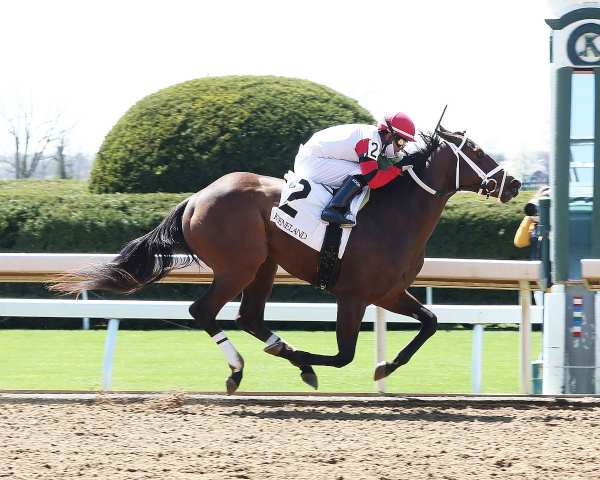 His parents split up when he was young. So, he grew up in both  Lexington and Charles Town, West Virginia. Sharp says he gives the credit of his knowledge of horsemanship to his father. His mom was too there for him. When he was 9 years old his dad kept him on some of the tracks and also let him choose the spot for horses. After a few years of exercise, he went for jockey training.
The career path of Sharp
After the training, Sharp worked for Mike Stidham for five years. Afterward, he worked with Mike Maker for four years which was the time when he saw his Keeneland stable. At his first starter in 2014 as a trainer, Holiday Drama won the race at Kentucky Downs. At the time, his wife Rosie Napravnik rode the Holiday Drama who is also a two-time leading jockey at Keeneland.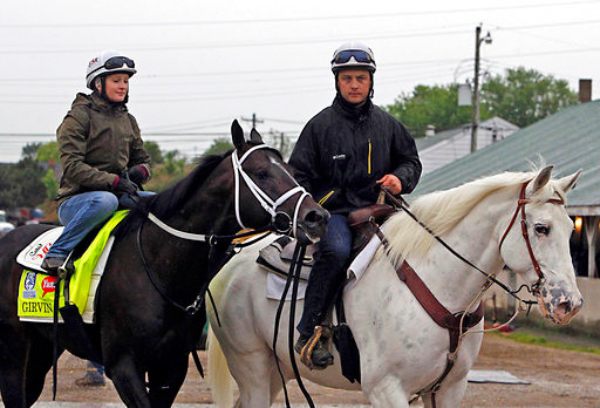 Sharp won his first stakes victory in February 2015 at Louisiana Downs with One King's Man. Later that year, he earned his first graded stakes when Sandbar won the Grade 3 Maryland Sprint Handicap. In 2015, he competed in Breeders' Cup Juvenile Fillies Turf. His first major campaign was  Kentucky Derby contender in Risen Star Stakes and Twinspires. 
You may also read- Who Is Chloe Khan? Her Journey From X-Factor Rejection To Being PlayBoy Model!
Married life of Joe Sharp and Rosie Napravnik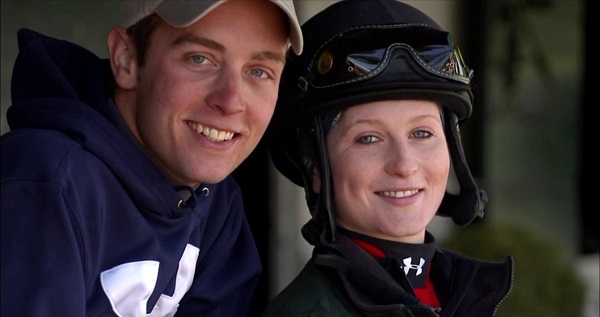 In 2011, Sharp tied the knot with his wife Rosie Napravnik. He is three years older than his wife Rosie and has children from jockey Chamisa Goodwin. The couple welcomed two sons Carson and Tucker together. The couple has their home in Louisville, Kentucky, and New Orleans, Louisiana. From 2011 to 2014, Rosie was a leading rider at the Fair Grounds Race Course. Moreover from 2013 to 2014, she was also leading in Keeneland Race Course.