American-Mexican musician Carlos Santana's new album 'Power of Peace' released! A briefing about his wife, children, career, and spirituality!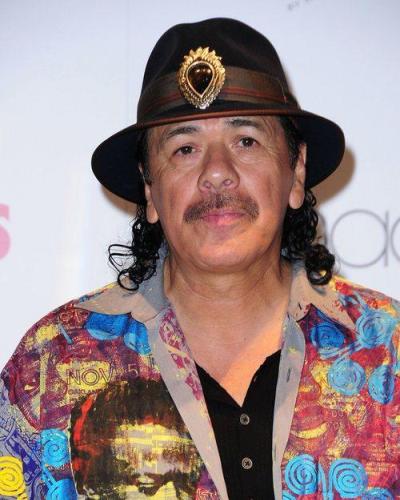 The recently released album 'Power of Peace'
Mexican-American musician Carlos Santana and the Isley brothers have together released a studio album on 28th July 2017 under the label Legacy Recordings.
The album called 'Power of Peace' has thirteen songs. Cindy Blackman Santana (Carlos' wife and his band's drummer) has also made an appearance on this album.
Ronnie and Ernie Isley are part of the family band which was quite popular in the last century and had given a number of hits from the 1950s to 1980s. Ronnie Isley has a unique voice and the songs were made keeping in mind this fact.
Carlos elaborates:
"The sound, resonance, vibration of brother Ronnie is an ocean. t's a legion of angels in one note, one voice. It's not AutoTune or fixing something up."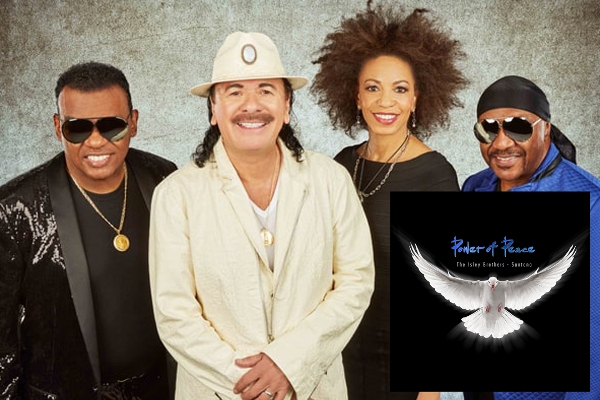 The Isley Brothers were also overwhelmed by this spiritual blending. Ronnie remarked:
"The Lord is leading us to do this album together. Carlos was calling the album Power Of Peace. And I was just wondering: Where will the Lord take us this time with this album? I'm still anxious to know the answer, but I know it's going to be something great."
Ernie shares his experience by saying:
"To be in the studio with him was a joy. I was watching him play, grinning while he was playing — and then he'd stop and point to me, and I'd look up and he'd be grinning too! Any other time if I had allowed myself, I probably would have stopped playing and just started laughing! [Laughs.] Because it was that much of an experience, you know?"
Carlos believes in endurance and immortality. Talking about these songs, he said:
"If you play this music in elevators, shopping malls, parking lots, CNN, in Europe, we will certainly elevate this planet into a place where we will see and witness world peace in our life time."
Carlos' musical compositions
Carlos Santana comes from a family of talented musicians. He gained inspiration from the great musical legends of his time and embarked on making music wherein he would fuse rock and Latin-American music adding his own new blends to it.
It gave an exotic and unique style to his music which was appreciated and critically acclaimed. He won a number of awards including the highly prestigious Grammy and Latin Grammy awards.
He was signed by the greatest names in the record labels. His band Santana performed at the Woodstock Festival in New York in 1969 and this gave him international exposure.
Musical differences erupted in the band. There were also incidents of drug addiction and financial disparities which led to certain key changes in the composition of the band.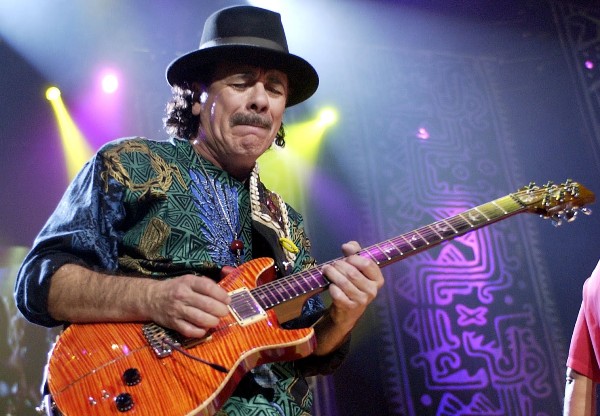 Carlos was attracted to spiritualism and he and his first wife Deborah King became Guru Chinmoy's disciples.
But soon they realized that it was disillusionment and left the spiritual center for good. He returned to the mainstream and achieved commercial success.
You may also like to read Jon Batiste's new album Hollywood Africans released! Know about his music and album!
Carlos' family life
Carlos Santana was born in Mexico. His father was a Mariachi musician. His younger brother also grew up to become a professional guitarist. His parents migrated to California and Carlos joined them later on.
In 1973, Carlos married Deborah king and they have three children together; Salvador, Angelica, and Stella. In 2007, they had some marital discord and got divorced.
Carlos then went on to date and married his band's drummer Cindy Blackman in 2010. Both now reside in Las Vegas. Carlos and Cindy have no children.
Short bio on Carlos Santana
Carlos Santana is a Mexican-born musician. Mostly, he is famous as the guitarist of his self-titled band, Santana. Ten times Grammy award winner is also a songwriter and percussionist. Similarly, he has also won the Latin Grammy Awards three times. More bio…