American 'Mötley Crüe' guitarist Mick Mars' struggles with ankylosing spondylitis! Learn about its impact on his career!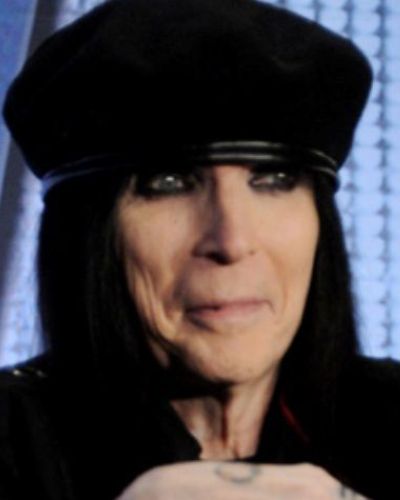 Mick Mars, real name Robert Alan Deal is an American musician and guitarist of an American band, Mötley Crüe.
24th April 1981 – 38 years ago today #MötleyCrüe played their first gig at the Starwood Club in Los Angeles, CA. pic.twitter.com/jDooilXsWU

— Mötley Crüe (@MotleyCrue) April 24, 2019
Mick Mars' more than 3 decades with 'Mötley Crüe' band 
Mars was with bass guitarist Nikki Sixx, drummer Tommy Lee, and singer Vince Neil in the heavy metal band, Mötley Crüe from 1981 to 2015 when the group disbanded.
A school drop-out Mick Mars started playing guitar in the 1970s for a number of unsuccessful blues-based rock bands. A decade later, a realization dawned and he reinvented himself changing his name and doing an image change!
Mick Mars has contributed as a solo guitarist on a number of songs and also co-written songs with the band as well as for other bands.
Some of his songs and albums where he played the guitar include Hinder's 2008 album 'Take It To The Limit', song 'Into The Light' by Papa Roach, 2009 album 'Metamorphosis', Rock Star's song 'The Question', and an album 'Inside Out'.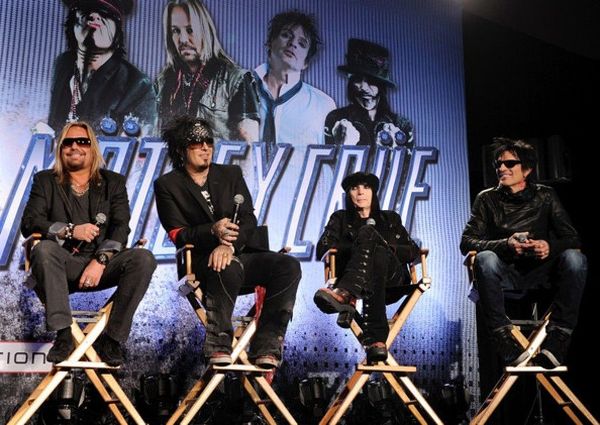 He co-wrote the song 'Escape the Fate', and 2 songs for the 2007 album 'The Unattractive Revolution'. He also co-wrote for the bands, Machina and Evanescence.
Mick Mars was excited and wanting to continue with the band's concerts, tours, albums, and songs. Music was his passion and he would have continued to make it had it not been for his health concerns.
Also read: Is John Cusimano cheating on his wife Rachel Ray? Know about John's relationship with his wife, their 'bad' period, his career, and childhood!
Mick Mars' spinal problem
Mick Mars has been fighting health issues since he was 17 years of age. He has been diagnosed with ankylosing spondylitis. Mick Mars had a minimal problem to start with but the pain and immobilization of his spine increased gradually over time.
Mick Mars had called it an inconvenience in one of the interviews a few years back. But gradually the pain and freezing of his lower back had led to a lot of other problems. He was operated for hip problems and a total hip replacement was performed on him in 2004.
However, Mick Mars refused to allow his health and debilitating joint disease to dictate his life. Mick Mars used to laugh out his health condition which has led to change in his physical stature over the years. He has become a bit bent due to his disease.
He had said:
"I am able to keep touring. I have days that are worse than others, and there is always some amount of pain with my hips. There are good days and bad days, but it is more of an inconvenience than anything else. I don't feel sick."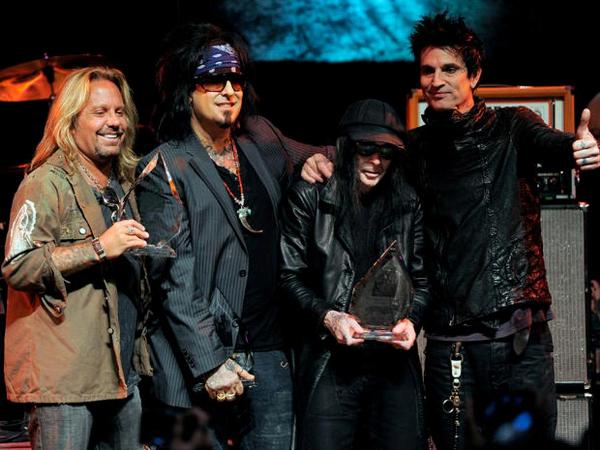 He further added:
"There are a lot of people that go around that suffer from this type of thing, and they go to their doctor, and he tells them that they will be in a wheelchair. My advice to them is to go to another doctor, because he is wrong. There are some things about this thing that I've got that are not so cool, but there is one thing that is cool: I ended up bent. I can always see my guitar."
He also had eye pain due to associated 'iritis'. Mars also landed with a bad girlfriend and painkiller medicine addiction. Sixx saved him out of this bad time and got a good doctor who sorted out the troubles in Mars' life! A friend indeed!
Mötley Crüe on The Dirt?
The 80's band, Mötley Crüe is considered as the wildest rock band in history. The members, Vince Neil, Tommy Lee, Mick Mars, and Nikki Sixx were the king of pop for the people at that time.
They have sold 41 million records worldwide and Netflix has made an autobiography movie, The Dirt based on their journey and Jeff Tremaine will be directing. The show was broadcasted from March 22, 2019.
Also read: Netflix's movie The Dirt is released to rave reviews! The health problem of ankylosing spondylitis of Mick Mars is highlighted!
Ankylosing spondylitis
Ankylosing spondylitis is a form of arthritis of the spine. It causes pain and stiffness of the spine. It usually affects young males and leads gradually to a stooped posture.
People with this condition may also have a fever off and on, fatigue, loss of appetite, red-eye and sometimes involvement of lungs and heart.
Diagnosis is by examination, imaging, and blood tests. There is no cure and only pain medicines and physiotherapy is recommended. Surgery is required for severe and advanced disease.
You may like to read: It is never too late! Celebrities who fathered kids late in their life!
Short bio on Mick Mars
Mick is an American musician and guitarist who is the lead guitarist for the heavy metal band Mötley Crüe. More bio…