American musician Vince Neil! Know about his marriages, divorces, relationships, and fight with kidney stones!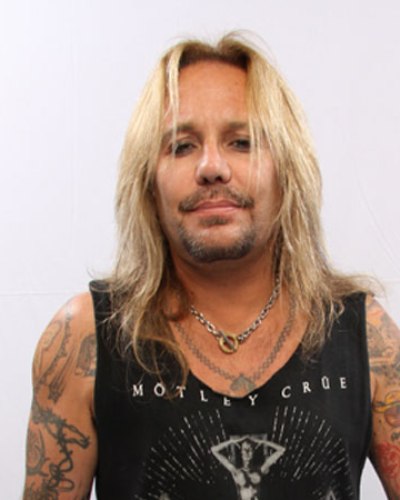 Vincent Neil Wharton is an American vocalist and musician. He is famous for being part of the music heavy metal band called Motley Crue along with Nikki Sixx, Tommy Lee, Mick Mars, John Corabi, Randy Castillo, Samantha Maloney.
Vincent is the lead vocalist on this band. Vincent Neil has also done solo singing and his solo albums and songs have made their way to famous musical charts such as Billboard.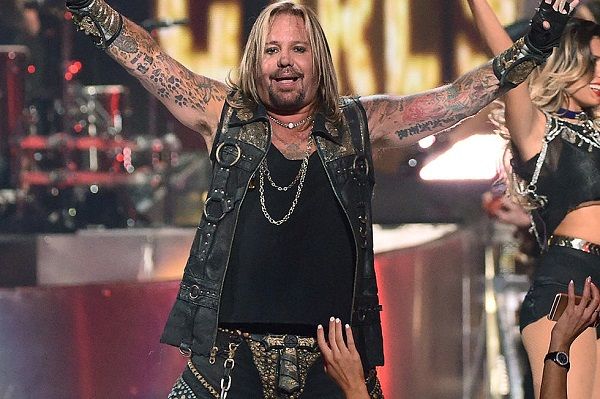 He is also the owner of vineyards, tattoo parlor, clothes store, and restaurant. He has also tried his hands in acting and does some philanthropic work.
Besides his glorious musical career, he is also known for his personal and healthy life. Let us touch on these aspects of his life here!
Vince Neil's four marriages and divorces
Vince Neil has not been fortunate in his love life. He did find love but was unable to maintain it. Vince Neil met Beth Lynn in the early 1980s and married her in 1981.
However, in spite of starting well, their relationship soon turned sour and by 1985, the couple had already divorced. The couple shares a daughter called Elizabeth Ashley Wharton who was born on 29 October 1983.
In April 1987, Neil tied the knot to Sharise Ruddell who was a mud wrestler and fashion model. They divorced in 1993. They had a daughter called Skylar who was born on 26 March 1991 but died on 15 August 1995. Skylar died of cancer and she was only 4 years old at that time.
You would like to read Netflix's movie The Dirt is released to rave reviews! The health problem of ankylosing spondylitis of Mick Mars is highlighted!
Vince Neil finding it difficult to deal with his daughter's death
Vince Neil's daughter Skylar died at the age of 4 in August 1995 after months of battling cancer. He then founded the Skylar Neil Memorial Fund which raises money for cancer research in children.
Also, that time was one of the worst phases in his life since he was going through the divorce from the mother of Skylar, Motley Crue. Then he was into alcohol and drugs, additionally, he was angry and also felt like ending his life.
He said in 2001,
"I would stay at the children's hospital as long as they'd let me, then I'd drive straight to Moonshadows in Malibu and get liquored up with the regulars until I couldn't remember my own name. I knew it was wrong to be drinking at this time, but it was the only way I could keep from going completely crazy."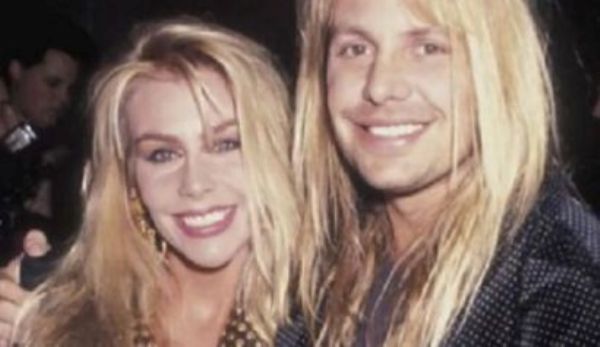 Vince's other affairs
In the early months of 1993, Vince started a relationship with actress-model and Playboy playmate (in the month of July 1995) Heidi Mark. This kicked off after a blind date which was arranged by Heidi's makeup artist.
The couple got engaged soon after and their marriage was solemnized in 2000. There was martial trouble soon after marriage and in spite of repeated attempts of reconciliation, there was no success. After 15 months of marriage in 2001, the couple divorced.
He started dating Lia Gherardini in 2001. In 2002, they got engaged and tied the knot on 9 January 2005. But after 5 years, the couple had separated. They had reconnected in 2011 but did not come together again.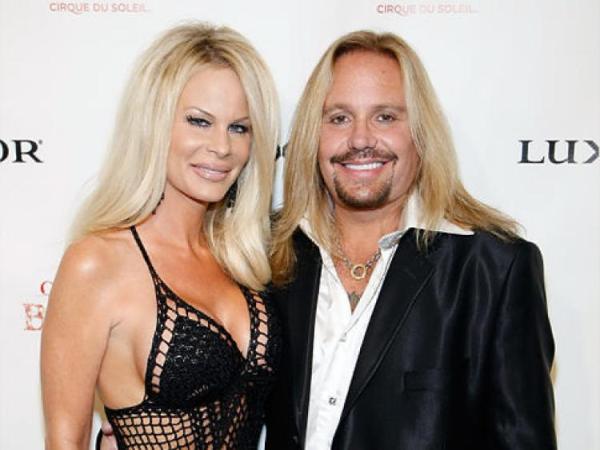 He had been linked romantically with other various stars before and in between his marriages. He was with Alicia Jacobs, a TV actress in 2010-2011, and with Brooke Haven, an adult actress in 2010.
Moreover, he has been dating Las Vegas celebrity makeup artist and beauty educator, Rain Andreani since 2011. He has grandchildren.
He also has a son Neil Jason Wharton from Vince's girlfriend in the 1970s whose name was Tami.
Vince Neil's kidney stone problem
In 2013 on March 10, the Motley Crue band was performing in Sydney, Australia. But they had to cut short the event with 4 songs since Vince Neil suffered from severe abdominal pain and had to be rushed to a hospital.
Afterward, it was revealed that Vince was suffering from kidney stones and secondary hydronephrosis which led to his health problems. His bandmates took to Twitter to elaborate on Vince's health status.
Nikki Sixx wrote:
"Vince is in surgery right now. He's a true warrior. I'm gonna write a full update on Facebook. Been texting with Vince all night."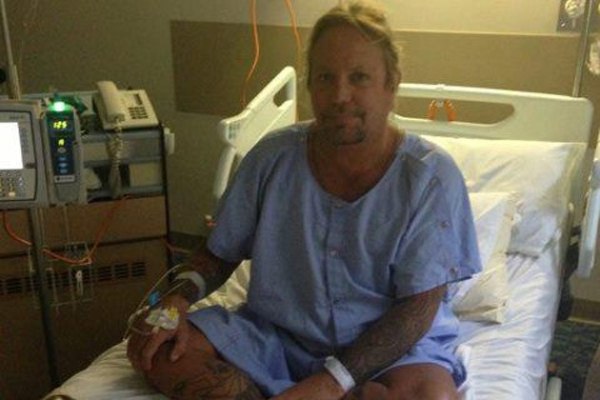 Vince underwent an operation to have his kidney stones removed. He was up and about at the earliest and performed at the Brisbane concert on 12 March.
Kidney stones
Kidney stones are small pebbles of salt and minerals which form in the urine. They could be due to different causes and a genetic element is also known. They could cause severe and excruciating pain similar to that of childbirth.
If the stone is big enough to obstruct urine outflow, it could cause backpressure changes and enlargement of the urinary tract above the stone; a condition called hydronephrosis. Treatment is by lithotripsy technique or surgery.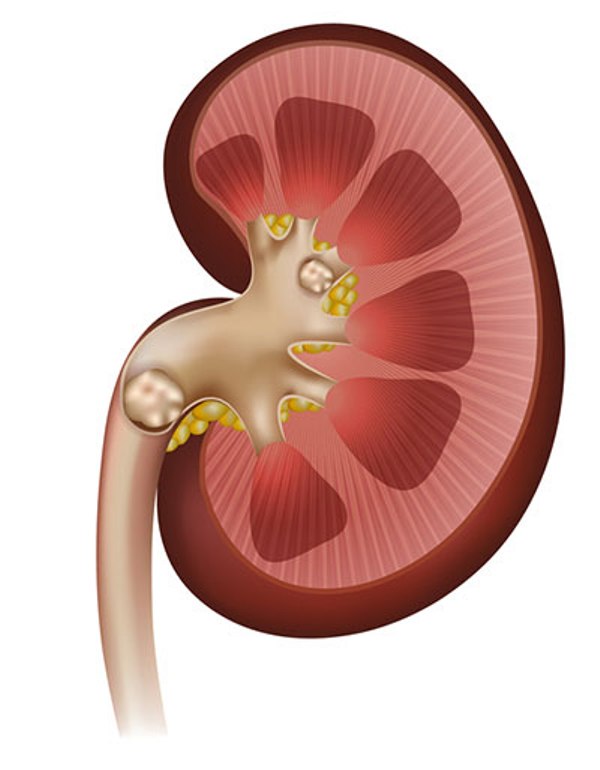 Also read American 'Mötley Crüe' guitarist Mick Mars' struggles with ankylosing spondylitis! Learn about its impact on his career!
Short bio on Vince Neil
Vince Neil is an American singer and musician who is best known as the lead vocalist of the famous heavy metal band Motley Crue. He had his vocals in the hit singles like "Girls, Girls, Girls" and "Dr. Feelgood". Furthermore, he has taken part in many reality TV programs. More Bio…