American professional football player Tom Brady was shocked when son Benjamin, 9 showed no inclination towards sports! Know what happened next!
Patent-child relationship is a wonderful one! But it could become a struggle when the parents expect something and the child desires something else. The same happened with New England Patriots quarterback Tom Brady expected his son to be interested in sports while his son was totally disinclined towards it. It took Tom some time and help from wife Gisele Bundchen before it dawned on him that he cannot force his child to love sports when he does not like it. More on it below.
Tom Brady and his struggle with son
Tom Brady is an American professional football player. He has a keen interest in sports. He believed that all boys should like sports and athletics. This is somewhat ingrained into his mind. Hence when his son Benjamin, 9 showed no interest in this field, Tom could not understand it. He was, in fact, shocked.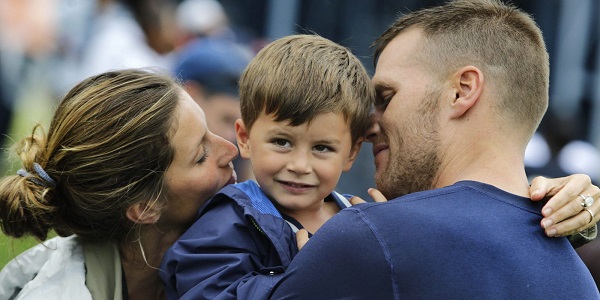 Tom revealed to Men's Health Magazine:
"I was like, 'C'mon, let's do this,'"

"And he [Benjamin] was like, 'Nope.' And I was like, 'What? No, do this!'"
Gisele Bundchen makes Tom Brady realize
Tom' s shock knew no bounds. He failed to comprehend Benjamin's dislike of sports. He had expected that his son like him would love and do sports. When things were happening differently, he could not digest it. It was his wife Gisele who made Tom understand that it was okay if their son Benjamin is disinclined towards sports. Tom recalled:
"Gisele kept saying to me, 'Would you effing understand that your son is different?' It was hard for me,"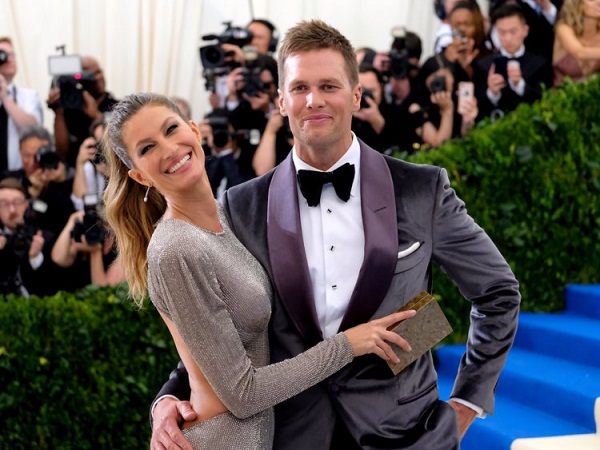 Tom continued:
"I was like, 'What do you mean? He's a boy; he should just do all these things that I do.'"
Tom also realized the father's on duo's happiness when Tom did things that Benjamin liked. They bonded in a good way then. Tom admitted:
"The reality is that Benny just likes different things. And it's great because now I just have to go do what he wants to do. When we do that, we have the best time. He's like, 'OMG, Dad, you're so funny.' He loves joking, and I joke back."
Tom credits his better bonding with his children to Gisele's good parenting.
Tom Brady and Gisele Bundchen and their family
The athlete Tom has one child son John, 12 with ex-girlfriend actress Bridget Moynahan. He met Brazilian model, Gisele Bundchen in December 2006 through a mutual friend. They married on 27 February 2009 in Santa Monica, CA. It was a family affair and the couple now has two children: son Benjamin Rein born on December 2009 and a daughter Vivian Lake born on December 2012.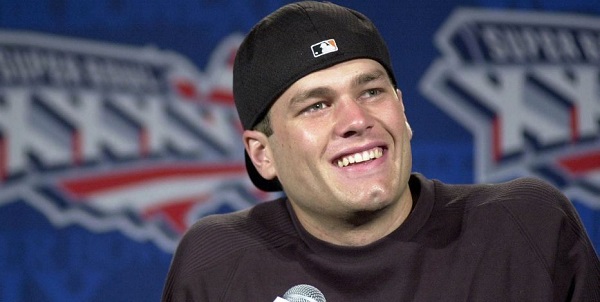 The upbringing of Tom and Gisele was totally different. Tom used to follow his father on everything. He recalled:
"If I ever missed those things, it would crush me,"
He wanted always to please his father and used to get up early to accompany him for golf. In contrast, Gisele's childhood was, in Brazil. She moved to Sao Paulo to begin her modeling career. Gisele walked at the New York Fashion Week when she was 16. Praising Gisele, Tom revealed:
"She left home at 14; she lived in Japan at 16 in an era with no cell phones. And She lived in New York City at 17 without speaking English. In her mind, there are no boundaries,"
Short Bio on Tom Brady
Tom Brady is an American footballer who plays as a quarterback for the New England Patriots of the National Football League (NFL). He is the only quarterback to win five Super Bowls and the only player to win them all playing for one team. He has also won four Super Bowl MVP Awards with the New England Patriots. Brady is a friend of current American President Donald Trump. More Bio…
Source: News Week