American Professional tennis Player Serena Williams is 20 weeks Pregnant!! Expecting her First Child with Fiance Alexis Ohanian: Fans and celebrities reacted with a mixture of awe and glee!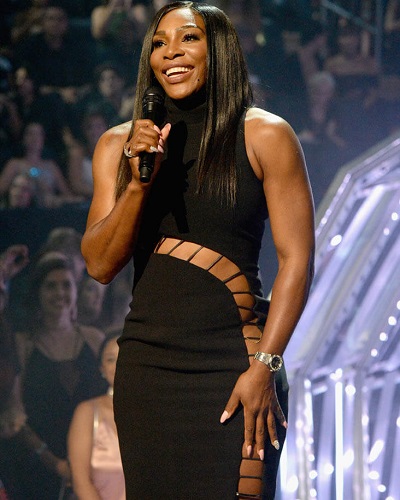 An American Professional tennis Player Serena Williams ranked no. 1 is welcoming her little bundle of joy with her fiancé, Reddit co-founder Alexis Ohanian! The tennis player had shared the happy news via social media.
Update: Serena and Alex's daughter Alexis Olympia Ohanian Jr. was born on 1st September 2017.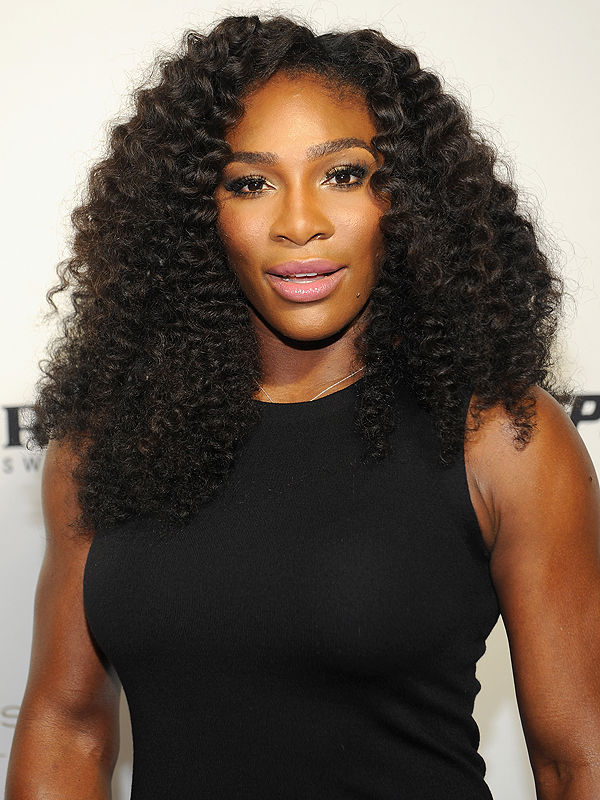 Serena is Pregnant!
On Wednesday, it was reported that Serena Williams-otherwise known as one of the world's greatest athletes is 20 weeks pregnant.
She had posted the joyous news on Snapchat on April 19.
"20 weeks,"
Williams, 35, captioned a mirror selfie and she was in a yellow one-piece swimsuit, her baby bump clearly visible.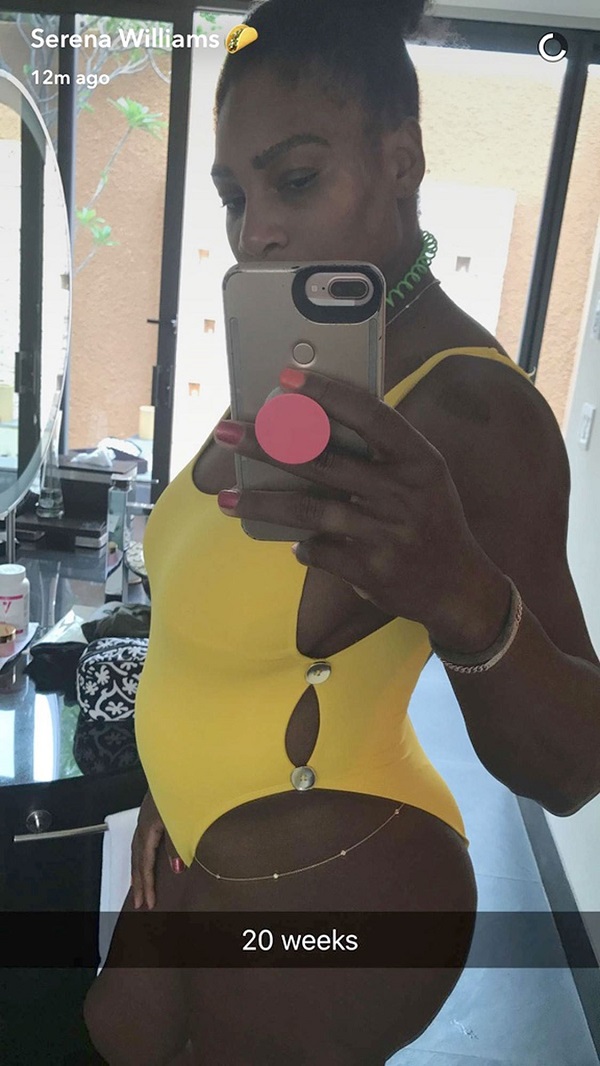 Naturally, the internet had gone into a frenzy about the exciting announcement which surprised them; people liked the idea that the 23-time Grand Slam winner was, impressively, also pregnant during January's Australian Open when she won yet another title. This shall be her first child with fiancé Alexis Ohanian who is the co-founder of Reddit. Williams and Ohanian got engaged this past December in Italy.
Notably low-profile and private couple Williams and Ohanian, 33, got engaged in December, with the athlete having broken the news on Reddit via a poem.
"I came home. A little late. Someone had a bag packed for me. And a carriage waited. Destination: Rome," she wrote. "To escort me to my very own 'charming.' Back to where our stars first collided. And now it was full circle. At the same table, we first met by chance."
The 35-year-old, however, deleted the photo shortly after it appeared, and she did not comment further until several hours later
A rep for Williams refused to comment on whether the post was true. If Williams is indeed is 20 weeks into her term, that would imply she was approximately two months pregnant when she made her record 23rd Grand Slam tournament title at the Australian Open in January.
She recently attended her pal Ciara's baby shower and had enjoyed every moment of it. Maybe since she had her own little sweet secret with her.
You may like to read Excited to have a child; Pregnant Serena William Shows Her Baby Bump In An Patriotic Swim Suit
Congratulations on her way
Her fans and fellow celebrities reacted with a mixture of awe and glee to Williams' Snapchat post.
Hey! Did you hear Serena Williams is pregnant?!

Yeah, I Reddit

— #TruthTheProcess (@CatDeportes) April 19, 2017
Los Angeles-based publicist Kelly Bush Novak said in a statement emailed to AFP.
"I'm happy to confirm Serena is expecting a baby this Fall,"
Twitter user @noelleharmony wrote
"Serena Williams was pregnant when she won her 23rd grand slam tournament at the Australian Open. And did not drop ONE SET. Let that sink in,"
Can't wait for 53-year old Serena and her kid to win the 2034 Wimbledon doubles title (mixed doubles if its a boy)

— Rodger Sherman (@rodger_sherman) April 19, 2017
Trevor Noah the host of The Daily Show on Comedy Central tweeted:
"So Serena cheated, Because that's technically a doubles match." 
Serena Williams was pregnant when she won the Australia Open in Jan. but I cant even get out of bed when I'm on my period. Sis is superwoman

— Taryn Finley (@_TARYNitUP) April 19, 2017
The professional women's tour, the Women's Tennis Association, congratulated Williams on Twitter but later deleted its post. A spokeswoman, Amy Binder, later said the tour had not received any confirmation from Williams.
LOYALTY ROYALTY INSIDE MY DNA https://t.co/y3NOxw328H

— Jenna //\\ Wortham (@jennydeluxe) April 19, 2017
Tennis' U.S. governing body, the United States Tennis Association, wrote on Facebook,
"Join us in congratulating the GOAT and her fiancé Alexis Ohanian on this incredible news!" referring to Williams with the acronym for "Greatest of All Time."
Congrats to Serena Williams' unborn child and future Grand Slam record holder

— Charlotte Wilder (@TheWilderThings) April 19, 2017
Also read Tamaki Osaka and Leonard Francois, the parents of Naomi Osaka: Their relationship, children, and support for their two daughters!
Short bio on Serena Williams
Serena Williams is an American professional tennis player. The Women's Tennis Association (WTA) has ranked her world No. 1 in singles on seven occasions, from 2002 to 2017.
She became the world No. 1 for the first time on July 8, 2002. She holds the most major titles in singles, doubles, and mixed doubles combined amongst active players with 39 major titles. More bio…
Short bio on Alexis Ohanian
Alexis Ohanian is an American internet entrepreneur and investor. He is best known as the co-founder of the social news website Reddit. He is currently serving as executive chairman of Reddit. He also co-founded the early-stage venture capital firm Initialized Capital. He was previously a partner at Y Combinator. More bio…