American Professional tennis Player Serena Williams is Enjoying her vacation with Fiancee Alex Ohanian! Heads to the Beach After Revealing Pregnancy-20 Weeks!!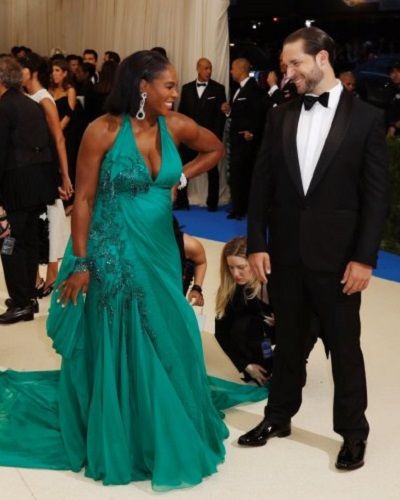 Everything Perfect! Serena Williams is enjoying the time of her life. She is spending some quality time with her soon-to-be husband Alex Ohanian after confirming her pregnancy!
Life is all good.
Update: Serena and Alex's daughter Alexis Olympia Ohanian Jr. was born on 1st September 2017.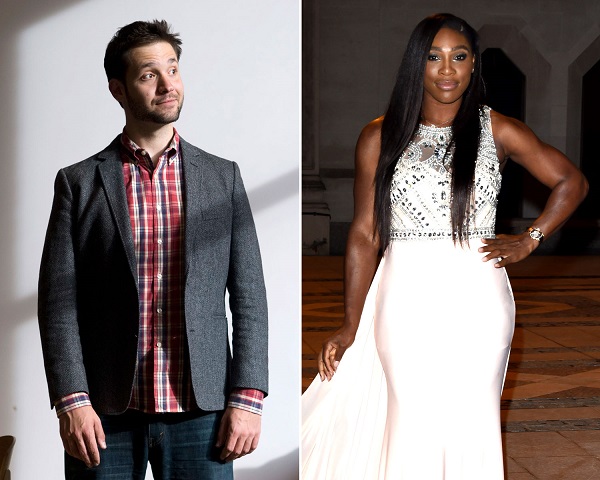 Serena Williams Enjoying the Vacation
After dropping the happy news, Serena is now celebrating her babymoon with her beau, Alexis on the beach. The 35-year-old tennis star put the pregnancy news on Wednesday that she and her fiancé Alexis Ohanian were expecting their first child – posting a simple mirror selfie labeled "20 weeks" on Snapchat, her baby bumps clearly visible in a yellow swimsuit.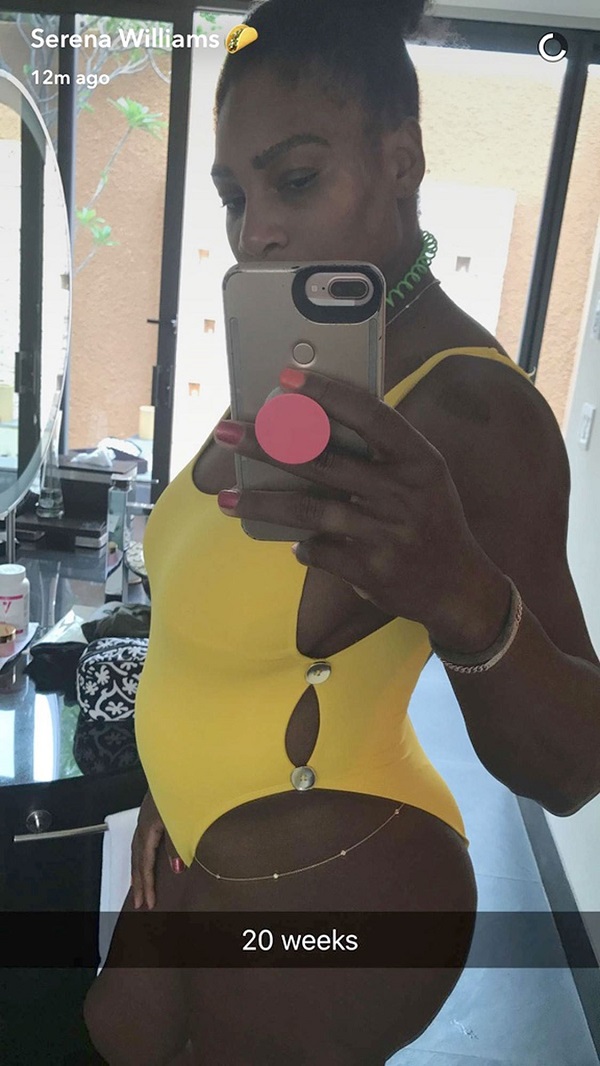 The news went viral on social media and her fans were very happy for her. Since then the parents-to-be were immediately flooded with well-wishes from fans and celebrities.
It was great and exciting news for the notably low-key and private couple and suddenly gaining a lot of attention and media could be sometimes overwhelming.
On Saturday, Williams shared a shot of a tropical view while lounging on the beach. She was having the best time of her life ever as she was with her family (husband and baby).
On Thursday, Serena Williams uploaded another photo of herself dressed in an athletic gear overlooking the ocean while standing on a cliff, next to what appears to be some ancient ruins.
She captioned the shot quoting a line which was made famous by the Spider-Man comics and movies.
"With great power comes great responsibility,"
she wrote attributing the quote to the character Uncle Ben and adding a spider and spider web emoji.
You may like to read The befitting answer to a twisted question! Serena Williams affirms her fight for women's equality unto death!
But this has not been her first vacation. Earlier this week on Monday, Williams hit the sandy shores with her Reddit co-founder fiancé sharing a candid picture of their beach outing on Instagram with the caption,
"My only regret is not pointing my toe sorry coach Garry."
Williams and Alexis Ohanian, 33, and Serena got engaged in December which he revealed via his social media handle,
"I came home. A little late. Someone had a bag packed for me. And a carriage waited. Destination: Rome, To escort me to my very own 'charming.' Back to where our stars first collided. And now it was full circle. At the same table, we first met by chance."
Williams added,
"But by choice. Down on knee. He said 4 words. And I said yes."
Ohanian cross-posted his fiancée's Reddit announcement on Facebook, captioning it simply,
"She said yes."
This is the first child of the couple and they are surely enjoying the moment! Congratulations!
Also read Pregnant Serena Williams shares a lovely note to her unborn baby; American Professional tennis player is all set to welcome her baby with Fiance Alexis Ohanian
Short Bio on Serena Williams
Serena Williams is an American professional tennis player. The Women's Tennis Association (WTA) has ranked her world No. 1 in singles on seven occasions, from 2002 to 2017. She became the world No. 1 for the first time on July 8, 2002. She holds the most major titles in singles, doubles, and mixed doubles combined amongst active players with 39 major titles. She has won 14 Grand Slam doubles titles with her sister Venus Williams.- See more bio at…
Short bio on Alexis Ohanian
Alexis Ohanian is an American internet entrepreneur and investor. He is best known as the co-founder of the social news website Reddit. He is currently serving as executive chairman of Reddit. He also co-founded the early stage venture capital firm Initialized Capital. He was previously a partner at Y Combinator. More bio…