Is American professional wrestler and country singer Mickie James married? Know the latest on her relationships and her career!
American professional wrestler Mickie James has been in this career since 1999; almost 18 years now. It was in 2002 that she gained national attention. Being with the WWE from 2005-2010, Mickie James has won the WWE Women Championship five times.
She was also a Divas Champion and is the second of five Divas to hold both the titles. She was for three years with TNA and has won TNA championship as well. She has great wrestling talents and is no doubt one of the top women contestants for any championship title!
Mickie's recent match with Alexa Bliss
On 22 October 2017, there was a wrestling match between Mickie James and RAW Women's Champion Alexa Bliss at WWE, TLC. Mickie had a massive and ferocious showdown and Alexa Bliss emerged as the winner. Bliss mocked Mickie after the match. Mickie had given a tough fight but could not defeat Bliss.
Mickie was completely disappointed on not having been able to take the title home. But at the same time, she stated that she is happy with her performance since she had given her full for the match. She promised to come back and thanked her fans and supporters. On 23 October 2017, Mickie came to the ring and enumerated her various past achievements. She also vowed to bring down the current 'Goddess' of WWE. Mickie does not talk empty words and it is sure that she would regain back her position in WWE.
Mickie's life and career
Mickie was born on 31 August 1979 in Richmond, Virginia, the USA. Her father Stuart James is a retired waste-water treatment plant worker while her mother Sandra Knuckles is a teacher and a real-estate agent. Mickie's father later also worked as a landscaper and VAIL League Division 3 Championship coach.
When Mickie was young, her parents divorced. She has a sister, a stepsister and four stepbrothers. Her rearing was in Montpelier, Virginia and she had attended the Patrick Henry High School, completing it in 1997. She had grown up at her grandmother's farm and had a keen interest in horse riding and sports.
She also plays the piano. She has done An Associate of Arts degree in Business Administration and has a Bachelor's in Operations Management.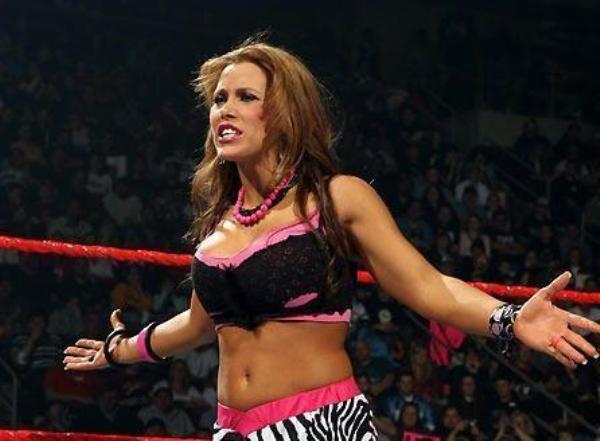 She underwent professional wrestling training at Washington and debuted in this career in 1999. She then attended various training camps to enhance her skills. She also competed at various competitions and was one of the good wrestlers.
She also worked as a waitress at the Olive Garden Restaurant and did some nude photo shoots for Leg Show magazine. She joined TNA in 2002 and rose to prominence with it. She left it in 2003 and joined WWE in 2003 and got more training there. Her main tournament placement came in 2005. She did several storylines during her tenure with WWE till 2010.
She also won 5 championship titles. She was with the independent circuit again and also with TNA from 2010 to 2016. She was a champion here as well. She made a comeback to WWE in 2016 and has been wrestling here since then. She also has released some music videos.
Mickie's personal life
Mickie has won a great deal of titles and achievements in her career, And to top it, her personal life is also going great. Mickie had got engaged to Kenny Dykstra in 2007. But they broke. She then started dating Nick Aldis or Magnus and their first child a son named Donovan Patrick Aldis was born on 25 September 2014.
Mickie and Nick got engaged in December 2014 and a year later they got married on 31 December 2015. They are living a happily married life with their son.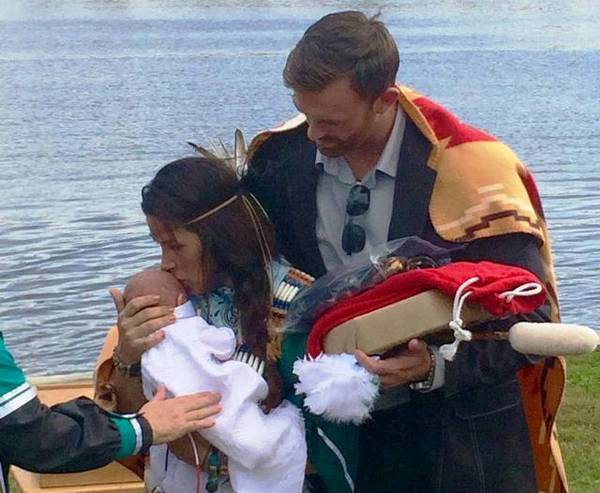 Short Bio on Mickie James
Mickie James is a professional wrestler and actress from America. She is also a model and country singer. As a singer, she has released two albums in her musical career, Strangers & Angels, and Somebody's Gonna Pay. 
During her WWE career, she has won WWE Women's Championship five times and received her first Divas Championship at Night of Champions in 2009. Moreover, Mickie has also trained WWE NXT's female wrestlers. More Bio…