American rapper Danielle Bregoli's hits! What is her net worth? Also know about her affair and Relationships
15-year-old rapper Danielle Bregoli known for her famous phrase "Cash me outside, How 'bout Dat" has made a lot of hits in such a young age.
Danielle Bregoli's Music hits
Even though she is just a 15-year-old teen, she has made a lot of progress in her early career. Her appearance on Dr. Phil show with her mother was the starting of her career.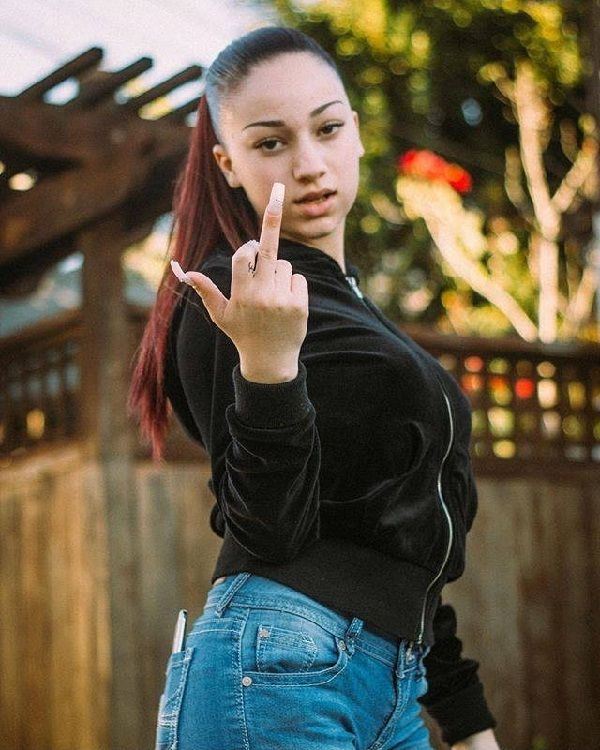 Till date, she has made some hit music. Some of her famous songs are "Gucci Flip Flops", "Bestie", "Hi Bich", "Babyface Savage", "I Got It", "Mama Don't Worry", " Juice", "Trust Me", "Both Of 'Em", "No More Love", "15", "Famous", "Bhad Bhadie Story", "Count It", and many more. One of her famous hits was "Cash Me Outside".
She was nominated for the 2017 MTV Movies and TV awards. Her first single "These Heaux" reached number 77 on the Billboard Hot 100, making her the youngest female rap artist to debut oh the music chart.
In January 2019, Danielle released her two singles, "Babyface savage" and "Bestie" featuring Kodak Black. Babyface savage gained a lot of attraction in Youtube and Twitter especially. Bregoli also released the trailer of her new reality show,  "Bringing Up Bhabie". This year she must be making a lot of money.
You may like to read Who is Malu Trevejo? Is Malu Trevejo Dating NBA YoungBoy?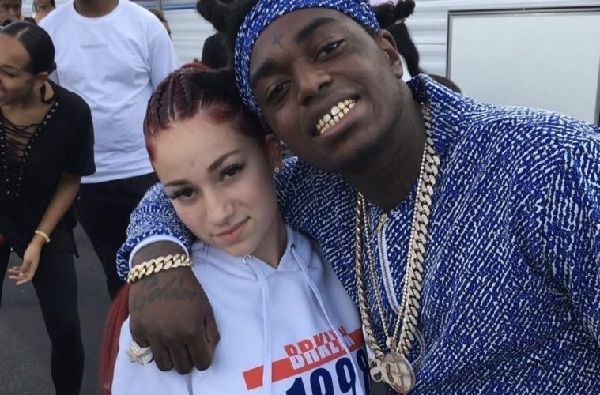 Bregoli and her Affair Relations
It is rumored that the young star has a huge crush on the rapper Kodak Black. Earlier she was known to be in a relationship with the 25-year-old rapper Young M.A. She had posted a picture of her tattoos on Instagram. But they had only met a couple of days ago so the sources cannot tell whether they have been dating or not but instead they are known to be good friends of each other.
No sources have confirmed whether she is single or not. She has been accused of many things like doing weed profession and rumored of doing plastic surgery but she claims that she hasn't done any of it. She shares,
"I never had plastic surgery and didn't think I ever would",
She said in addition.
"All I need is my nails done, and hair was done".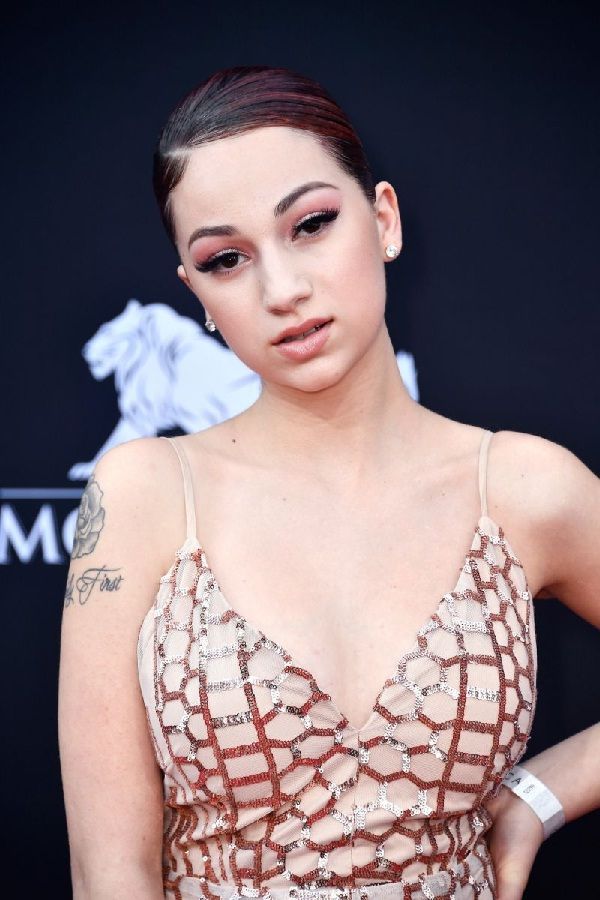 15-year-old Danielle's Net worth
In the age of only 15, Danielle has made a lot of money and gained a lot of fame. Her songs have made to Billboard Hot 100. As of 2019, Danielle's net worth is estimated to be $3 Million. She has even launched a clothing line named "Cash Me outside" in 2017. she has started charging $40,000 as a guest appearance.
She is also charging $5000 per appearance and in January 2017, her T-shirt alone sold over $4000 grossing nearly $20,000.
Her main source of income is by her music videos but now she has also started her own reality show named "Bringing Up Bhabie".
Also read YouTuber And Vlogger Malu Trevejo: Her Career, Parents, And Her Current Beef With 'Cash Me Outside' Girl Danielle Bregoli
Short bio on Danielle Bregoli
Danielle Bregoli, an American rapper was born on March 26, 2003, in Boynton Beach, Florida, US. She is mainly known by her stage name Bhad Bhadie. She first appeared on Television in Dr.Phil show with her mother in September 2016. The rapper became famous for her popular phrase "Cash me outside, how 'bout dat". More bio…