American Singer Aaron Carter Penned An Emotional Note About His Sexual Orientation; Fans Appreciated His Courage And Strength
Aaron Carter, whose birth name is Aaron Charles Carter is an American singer. He came to fame as a pop and hip hop singer in the late 1990s, establishing himself as a star among pre-teen and teenage audiences during the early 2000s with his four studio albums. Recently, he penned an emotional note opening about his sexual orientation. What did he say? Let's read the whole note here: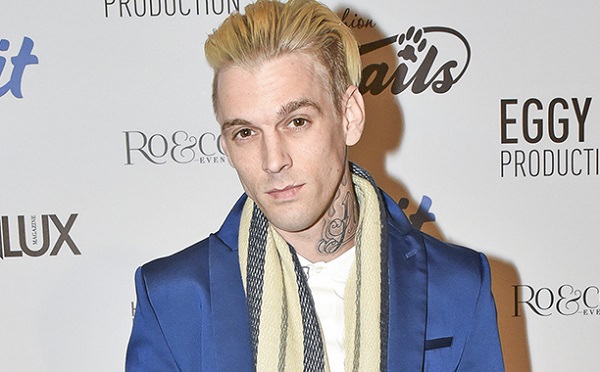 Emotional note of Aaron Carter
Time for the truth!! American singer Aaron Carter penned an emotional note and posted it on Twitter on Saturday, August 5. In the note, he honestly talked about his sexual orientation. He started his note saying:
"To start off, I would like to say that I love each and EVERY ONE of my fans. There's something I'd like to say that I feel is important for myself and my identity that has been weighing on my chest for nearly half of my life,"
In the note, he mentioned about his difficulties while he was growing up. He explained how he used to find boys and girls attractive. Furthermore, he explained:
"This doesn't bring me shame, just a weight and burden I have held onto for a long time that I would like lifted off of me. I grew up in this entertainment industry at a very young age and when I was around 13-years-old I started to find boys and girls attractive. There were years that went by that I thought about it, but it wasn't until I was 17-years old, after a few relationships with girls, I had an experience with a male that I had an attraction to who I also worked with and grew up with," the "Fool's Gold".
Moreover, he also talked about his passion for the music. In addition, he mentioned:
"To me music has always been my temple. Music will ALWAYS be what transcends all of us and myself. The studio has always been my safe haven. But the ultimate goal for me is to be satisfied. I never want to be a figure of disappointment," 
— Aaron Carter (@aaroncarter) August 6, 2017
He ended the note with the by Boy George. He said:
 "I've never felt as though I didn't belong, I just acted as though I did."
More About Aaron Carter
Handsome Aaron Carter is a pop and hip hop singer who hails from America. He garnered a lot of fame and popularity in a very tender age for his studio albums including hit singles such as I Want Candy' 'Aaron's Party (Come Get it)', and 'That's How I Beat Shaq.' See more bio…