American Singer And Actor Ross Lynch Portrays A Role Of Gay Serial Killer in 'My Friend Dahmer'!!
Showing some character on the screen in not the easy job. It needs lots of dedication, talent, and hard work. American singer and actor Ross Lynch has all of them.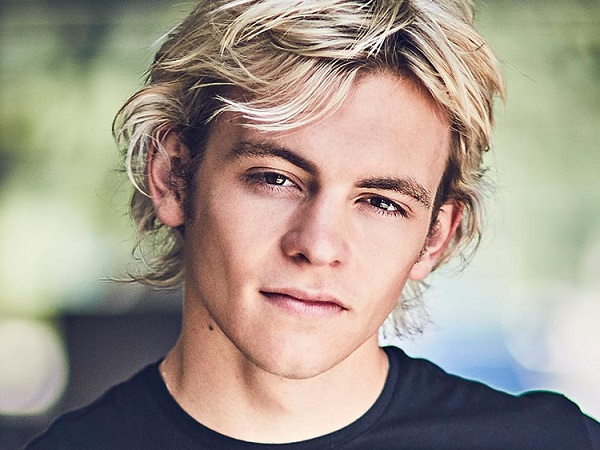 He is about to portray the character of a Gay serial killer in 'My Friend Dahmer'. Here are more details about his character and the series.
Ross Lynch's role in 'My Friend Dahmer'
Ross Lynch is not only playing the role of a Gay serial killer but also getting into his shoe. As the movie s based on the true story, he took over the childhood home where Jeffrey Dahmer grew up and murdered his first victim.
The movie was shot for two weeks in that spooky location which was near Akron, Ohio. However, Ross explained his experience saying:
 "When I arrived, I felt comfortable. This is going to sound weird — it was almost like I was home."
The movie is based on a graphic novel by Derf Backderf. Meanwhile, this is the departure for Lynch, who starred in "Teen Beach Movie."
In the show, Ross will appear with a shaggy hair and big glasses to channel a disturbed criminal who murdered 17 men and boys before his 1991 arrest.
The story starts with Dahmer is graduating from high school in the late '70s and struggling to fit in but started to seep into the actor's psyche.
He furthermore explained:
 "I kept losing sleep because — in my imagination — I kept seeing him in the corner of my room. That was really frightening."
You may like to read Some of the lesbian relationships of the entertainment industry!
In an interview, when he got the question about how did he know about Jeff Dahmer story, he replied:
"Believe it or not, I didn't know who Jeffrey Dahmer was. It was born in '95. And I think he died in '94. The script was floating around. It was a Black List script. My agent emailed it to us. I thought, "This sounds really interesting." I auditioned a few times."
As there is the tradition of Disney stars to go to the dark in independent movies like Anne Hathaway to Selena Gomez.
When he was asked that whether he was trying to show his range, he answered:
"Yeah. When I was doing the majority of the Disney stuff, I was always thinking, "What's next?," because Disney is not forever. Although it was a great time and I learned extraordinary things, I knew there had to be something [else]. "
Furthermore, he explained:
"I didn't want to go off the rails and started partying. When "Dahmer" came along, it was the perfect opportunity to really immerse myself in that role and hint at what I'd like to do in the future."
Disney star Ross also explained that he found the story twisted and scary after reading about the things he did. Moreover, he also listened to the interviews where Jeff confessed his stories and also found cool the way he talked.
Also read The bumpy ride! American director-screenwriter Jennifer Lynch's career journey, her lonely childhood, and club feet defect!
More About Ross Lynch
Ross Lynch is an American singer, songwriter, and actor. He is known for his portrayal of Austin Moon on Disney's Austin & Ally and his role as Brady in Disney's Teen Beach Movie. See more bio…