American singer Katy Perry sobs uncontrollably on the show American Idol!
American singer-songwriter Katy Perry was uncontrollable. She was on the show American Idol when on seeing a surprise proposal on stage she began sobbing uncontrollably.
The surprise proposal on the show American Idol
On Monday's episode of the show American Idol, singer Katy Perry sobbed uncontrollably when she saw a surprise proposal on stage for one of the performers.
Johanna Jones, 23 performed solo and was the last of the 70 contestants to give the act. She had said that her boyfriend, Matt Zavoral could not attend to watch her performance live since he had his final exams. Johanna had also stated:
"Matt is the most supportive, loving, awesome guy I've ever met.

"I don't want to get ahead of myself, but I think he's probably the one,' she had said. 'But we don't need to tell him that quite yet – I mean, I don't know if he knows, but I know."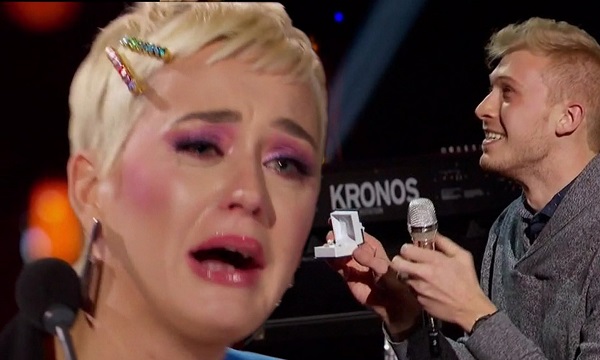 As she completed her act, Matt strolled on stage totally taking his girlfriend by surprise. She was stunned. He then went down on one knee and asked her:
"Johanna, you're the love of my life. Will you marry me?"
Though Johanna's mother was angry, her father said that Matt had asked him first and he had given his affirmation for it. Matt had driven for 11 hours to Hollywood to be with his beau. He said:
"I haven't been here all week because of exams, but I couldn't wait another day."
Katy Perry sobs on the show
Katy, 34 was totally moved on seeing all this. She started sobbing and dropped on her knees as she cried. She gave out loud, theatrical sobs and was emotional.
Katy then controlled herself a bit and joked:
"Alright, get off the stage."
Looking at the ring, she said:
"Oh my God!"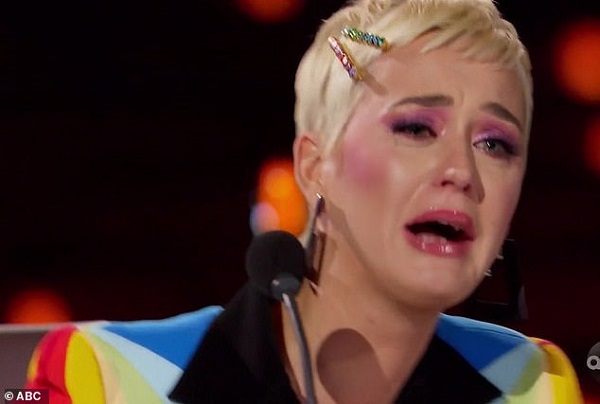 But even after the couple left the stage, Katy continued with her sobs and then said:
"I need makeup."
She then complained:
"Why won't someone love me like that?"
Katy Perry and her relationship history
Katy Perry began dating actor Orlando Bloom, 42 in January 2016, but they split in February 2017. They reunited in March 2018 and got England 14 February 2019.
She had a few dinner dates with actor Robert Pattinson in the fall of 2017. She had an on-off relationship with John Mayer from 2012 to 2015. Katy was dating guitarist Robert Ackroyd from April to July 2012 and again in the summer of 2014. In the spring of 2014, she was with DJ Diplo. There were some rumors that she was with rapper Riff Raff in April 2014. She was, also linked with Jared Leto, singer Josh Groban, Benji Madden, James Valentine, and French model Baptiste Giabiconi.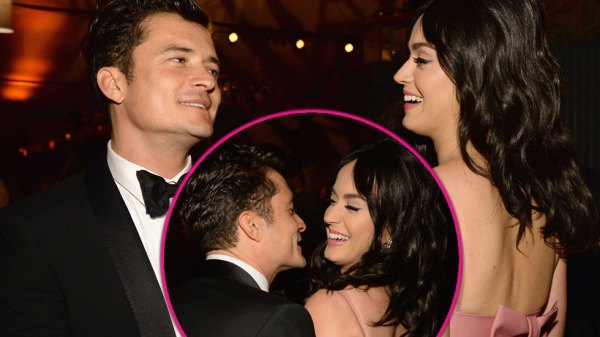 Katy was earlier married to English comedian Russell Brand. They net in fall 2009, engaged on 31 December 2009, and walked down the aisle together on 23 October 2010. But they divorced in 2012.
She had dated Justin York in 2002, Relient K frontman Matt Thiessen from 2003 to 2005, actor Johnny Lewis from 2005 to 2006, singer Mika in 2008, and Gym Class Heroes frontman Travie McCoy from 2006 to 2008.
Short Bio on Katy Perry
Katy Perry is an American singer and songwriter. She is mainly popular for her third album titled "Teenage Dream" which was released in 2010 which featured five songs that topped the U.S. Billboard Hot 100.
She is one of the leading singers in the U.S.A. and has made a respectable position in the musical field. More Bio…
Source: Daily Mail, ranker