American singer Keith Sweat's financial condition getting worse? His failed marriage, children and family
At present, the American singer Keith Sweat has the net worth of -$250 thousand according to the sources. As he has run into various financial issues in the last few years. Adding to it he, was sued by a mortgage company for failing to make payments on a house in Detroit.
Because of that the mortgage company was eventually awarded $250,000 in damage which is yet to collect from him. Likewise, the mortgage company is now attempting to garnish Sweat's wages and get a lien on his other assets.
What happened between Keith Sweat and Jacquees?
The 25 years old artist Jacquees claims that he is the King of R&B for this generation. But now he is not sure about his statement and backs down due to the presence of Keith Sweat. As Keith was approached by TMZ to say something about the statement of Jacquees, who said,
"He the king from back then, but I'm the king for right now,"
They have already cleared things when they joined Tank and Big Tigger for an interview. He said that it was a miscommunication and he doesn't want to get dragged more in it.
Also read American singer Clay Aiken Throws Shade at American Idol's contestant Catie Turner! Know about his sexuality, child and Net worth
Keith Sweats' failed marriage
Keith Sweat was a married man. As he was married to the American TV personality Lisa Wu. They married in the year 1992. But their marriage could not work out so they divorced 10 years after marriage in the year 2002. They have two children Jordan(1995) and Justin(1998).
Similarly, in June 2009, Lisa Wu filed for primary custody of her two sons. According to court paper,
"The best interest of the minor children will be served by modifying the current custody and visitation provisions to make Mother the primary physical condition of the minor children,"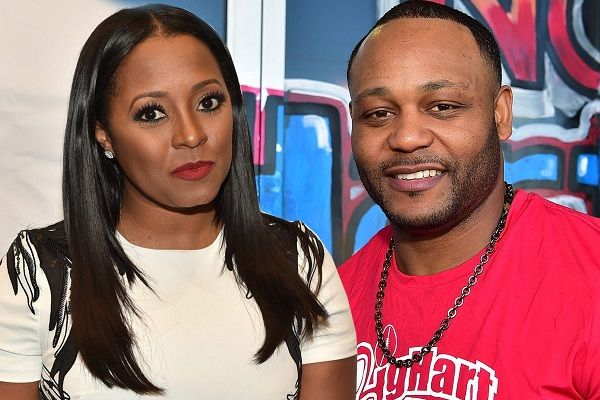 It also has written,
"Since the time of the Divorce Decree, Mother has remarried, owns a successful business and will provide a stable, loving, and nurturing environment in which she can raise the minor children."
In the year 2003, Keith had received the custody of the children as there was no evidence of violent behavior of Keith towards his children. Likewise, Keith also has three daughters one with Tracy J. Not only that, he has a son named Joshua.
Also read Country singer Miranda Lambert's police officer husband Brendan McLoughlin is on leave of absence from NYPD! What could be the reason for it?
Life of Keith Sweat and his work
American singer Keith Douglas Sweat known as Keith Sweat was born on 22nd July 1961 in Harlem, New York City. He was born to Charles Sweat(father) who was a factory worker and Juanita Thompson(mother) who was a hairdresser. His mother raised the five children alone after the death of his father in the year 1973.
Before his singing career, he worked as a night stock boy at Macy's Department Store, mailroom clerk, brokerage assistant, and supervisor. He started his music career as a member of a Harlem band called Jamilah in the year 1975. Similarly, some of his musical work includes, "I Want Her", "Make It Last Forever", "I'll Give All My Love to You", "Make You Sweat", "Get Up on It", "Twisted" and "Nobody".
Source: yahoo, Wikipedia, ajc