American singer-songwriter Kid Rock slams singer Taylor Swift! His friend Sheryl Crow against him?
The American singer-songwriter Kid Rock is behind the pop star, Taylor Swift. The pop star Taylor Swift wants to be a democrat because she wants to be in movies period. Kid Rock wrote on Twitter,
"And it looks like she will suck the door knob off Hollyweird to get there,"

"Oldest move in the book. Good luck girl."
After that, Chrissy Teigen retweeted his post and added,
"You're pathetic."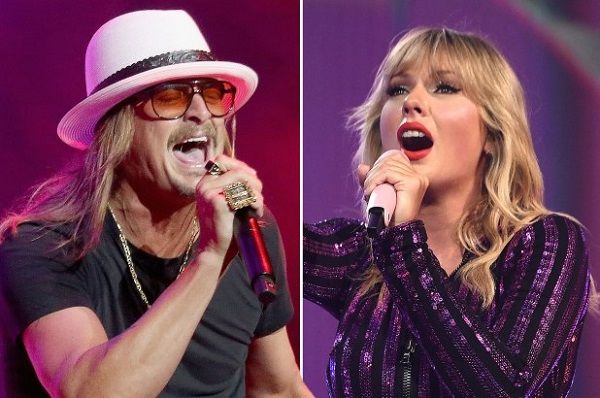 Taylor has been more vocal about political issues in recent months. It all began in October 2018 when she endorsed two Democratic candidates in her home state of Tennessee for the midterm election. She wrote on Instagram,
"In the past I've been reluctant to publicly voice my political opinions, but due to several events in my life and in the world in the past two years, I feel very different about that now,"
She is also gearing up for a starring role in the theatrical adaption of Cats. Furthermore, she will play Bombalurina in the December film, which is based on the Broadway musical of the same name.
Also read South Korean singers Jihyo and Kang Daniel are dating each other since the beginning of this year!
Sheryl Crow steps up to Kid Rock
Sheryl Crow is the old friend of Kid Rock. But she is supporting Taylor Swift. She had a simple response to Kid Rock's sexist tweet about Taylor. She responded saying,
 "Spread love. Not hate. End of subject."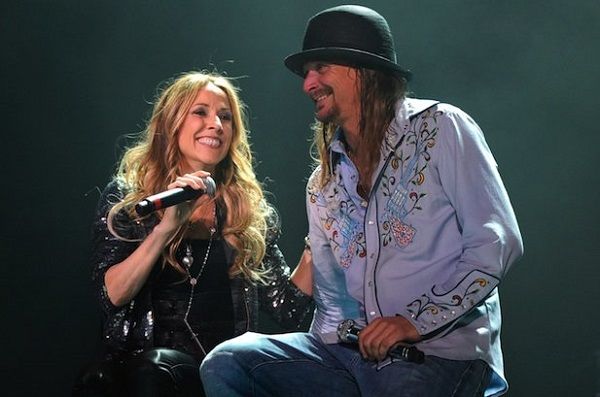 Kid and Sheryl have worked together on their massive hit picture in the year 2002. It is one of the biggest hits of his career.
Who is Kid Rock engaged to?
Kid Rock has dated a number of girls. He started dating his classmate Kelly South Russell when he was in eighth grade. He gave birth to a boy named Robert James Ritchie Jr. in the year 1993. Likewise, he had another child from Kelly but another one from Kelly's previous relationship which she told was his child.
Later he found out it was not his child and they split in the year 1993. After that, he was reported to be dating US actress and model Jaime King in the year 2000. Similarly, in 2001, he dated Canadian American actress Pamela Denise Anderson. They engaged in the year 2002 but their relationship could not work out and they broke up in 2003.
Finally, in July 2006, they got married giving their relationship a chance. But they divorced four months later. Furthermore, he engaged with his long-time girlfriend Audrey Berry in November 2017.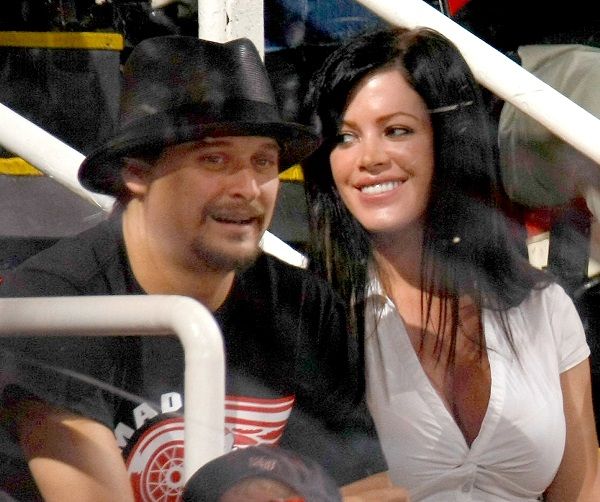 Also read The American singer Mya Harrison spotted flaunting her natural body in Barbados! Failed relationships?
Short bio on Taylor Swift
Taylor Swift is an American singer-songwriter and actress best known for her narrative songs which usually describe her personal life. Most of her songs are about her ex-lovers. She is one of the most popular contemporary female recording artists. She became the youngest artist in the history to win Grammy Award for the Album of the year at the early age of 20. See more…
Short bio on Kid Rock
The American singer-songwriter Robert James Ritchie professionally known as Kid Rock is also a rapper, musician, record producer, and actor. He was the member of the hip hop music group The Beast Crew. Similarly, his music is noted for its eclectic sound. See more…
Source: usmagazine, yahoo