American singer, Trisha Yearwood and American singer-songwriter, Garth Brooks marriage is more than Eleven years and are Living happily together with Garth's three daughter!
Trisha Yearwood is an American country music singer, author, and actress. Currently, residing in Monticello, Georgia, U.S.
Trisha's past relationships
Trisha Yearwood has been married three times. In 1987, Yearwood was wedded to musician Chris Latham. After four years of relationship On May 21, 1994, the couple divorced.
Soon after her first divorce, she again tied a knot with Robert Reynolds. Reynolds was a bass player for the country music group 'The Mavericks'. And in 1999, they got split.
Since the 90S, Trisha Yearwood and her current husband Garth Brooks were close friends. After Brooks' divorce with wife Sandy Mahl in 2000, Brooks and Yearwood started dating.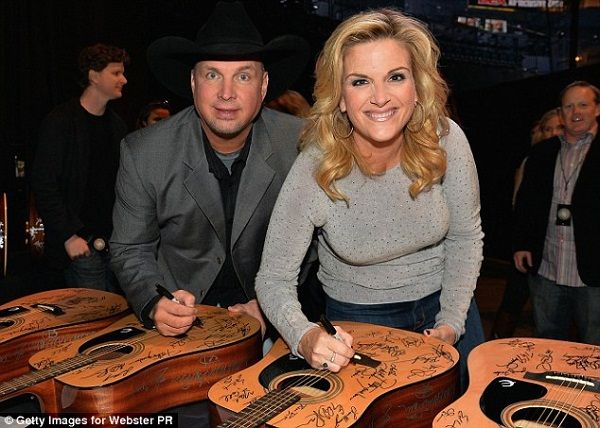 In front of 7,000 fans On May 25, 2005, Brooks proposed her in Bakersfield, California. Therefore, she agreed without hesitation.
They wedded in a private ceremony at the couple's home On December 10, 2005, in Owasso, Oklahoma.
It's been more than 11 long years of their marriage
It's been more than eleven years of togetherness of  Garth Brooks and Trisha Yearwood. The couple wedded on Dec. 10, in 2005, at their home in Owasso, Okla.
On "Like We Never Had a Broken Heart" Brooks and Yearwood first sang together. It was from Yearwood's self-titled debut album that was released in 1991. Again teamed up for "In Another's Eyes," from Yearwood's 1997 (Songbook) A Collection of Hits record.
While married to other people, The two artists maintained a strong friendship. Brooks and his first wife, Sandy, divorced in 2000. While Yearwood divorced her first husband, Chris Latham, in 1991 and with Robert Reynolds in 1999.
You may also like to read Morgan Stewart and musician Jordan McGraw get engaged!
Positive chemistry between them
Garth Brooks admits that he knew from the moment they met that there was undeniable chemistry between them. Brooks recalled during an appearance on Ellen,
"[Songwriter] Kent Blazy introduced me to Ms. Yearwood, and he goes, 'I knew you were going to like her, When she left, he goes, 'What did you think?' I said, 'Well, it's strange because I felt that feeling like when you just meet your wife, but I've been married for 13 months.'"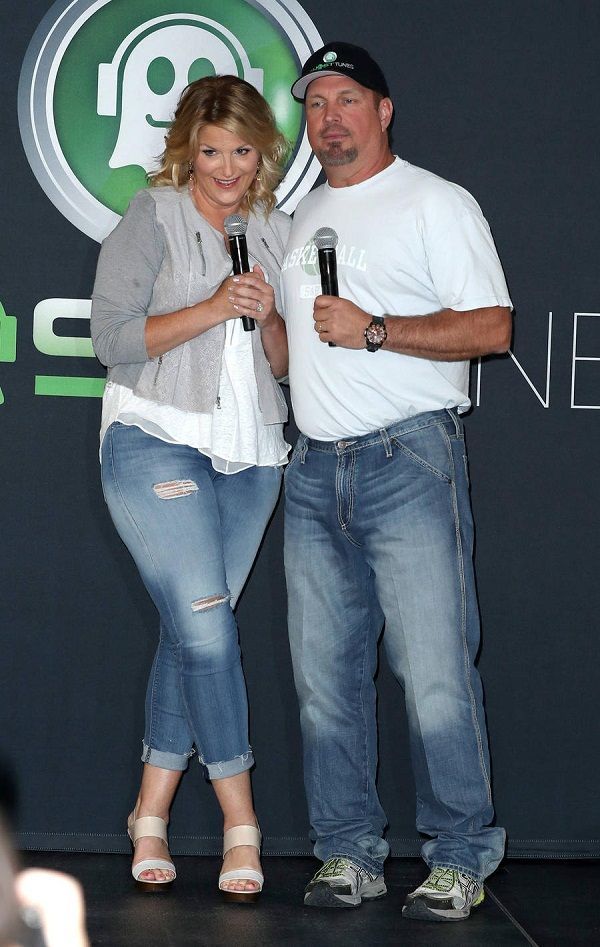 Brooks and Yearwood immediately started dating Once they were both available. They've been together ever since. Brooks explains,
"This was somebody I always enjoyed being around, and we had a lot more in common than I ever dreamed we did, If you like her and don't know her, you'll love her. If you love her and don't know her, you'll worship her. She's the real deal."
Brooks and Yearwood's wedding ceremony was much more low key. The two wed at their house, in front of only family members. Brooks says of their marriage,
"It's the perfect Christmas gift to each other, We could not be happier."
Yearwood says, referring to Brooks' his three daughters says,
"When we got married … we married the girls, So the five of us always celebrate together."
Brooks, father of three children
From 1986 to 1999, Brooke was in a marital relationship with Sandy Mahl. Brooks has three daughters with her. The names of Brooks children are Taylor Mayne Pearl, August Anna, and Allie Colleen Brooks.
Also read Australian actress Phoebe Tonkin and musician Alex Greenwald go Instagram official on their relationship!
Short bio on Trisha Yearwood and Garth Brooks
Trisha Yearwood is an American country music singer, author, actress, and chef. She is a member of the Grand Ole Opry. Furthermore, she was inducted into the Georgia Music Hall of Fame in 2000. More bio…
Oklahoma-born Garth Brooks was born on February 7, 1962. He is a famous country singer. Currently, he possesses American nationality. He is also a songwriter and a musician. Additionally, his profession also includes acting and producing films. Multi-talented Garth is a prominent figure among Country, Country rock, and country-pop song fans. He is active in this field professionally since 1985. More bio…