American Southern Chef contributes for Hurricane Harvey victims-Learn about controversies related to her fat-laden cooking and type 2 diabetes mellitus!
Paula Deen's contribution to Hurricane Harvey victims
American famous Chef Paula Deen has decided to provide her share of assistance for the families and victims of Hurricane Harvey's natural calamity.
She is holding a fundraiser on September 13, 2017, in Arlington, Texas. Texas has always been dear to her. It has been the strongest market for her syndicated show 'Positively Paula'.
Her magazine also contained details of the local restaurants in Texas including banana pudding from Billy's Oak Acres BBQ and the chicken salad from the Chicken Salad Chick chain.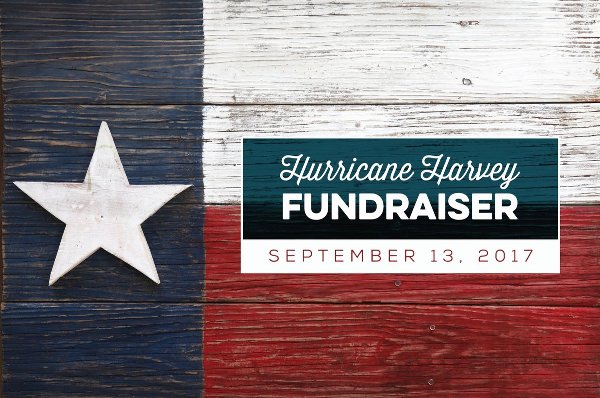 The main program would be held at Legal Draft Beer Company. There would be a $ 100 ticket for it and the proceeds would go to the Hurricane Harvey Relief Fund.
The local chef Jenna Kinard would accompany her. Kinard had said that Paula had helped her change her viewpoint about food and cooking when she was struggling with an eating disorder.
The Show would be hosted by Burleson comedian and commentator Chad Prather at 6 p.m. at Legal Draft Beer Co., 500 E. Division St., a brewery.
Each ticket entitles the person to two drinks and some light refreshments. It was initially to be a promotion of Paula's new TV show 'Positively Paula'.
But Paula said:
"As soon as I heard about the magnitude of damage caused by Hurricane Harvey, I had to find a way to help my friends in Texas."
Paula's 'The Bag Lady Foundation' is donating $ 25000 to the Relief Fund. The pet food sponsor Sunshine Mills would be providing more than 40000 pounds of her branded dog food for the animals affected due to the disaster.
You may also like to read Justin Theroux had a dainty date this self-quarantine! How much is his net worth in 2020?
Paula's business expansion, criticisms, type 2 diabetes mellitus
Paula has launched her light and airy collection of furniture in Banyan Bay. In spite of some misfortune in her career when she was fired from Food Network due to her racial slur scandal, Paula has moved on and jumped back to even more heights.
Paula is an expert in Southern cooking and this also holds true for her recipes as well. Her recipes tend to have a lot of fat, sugars, and salt. Her fried chicken is her specialty.
Hence, she has also received a lot of criticism for her unhealthy disease-causing recipes. This scolding in the social domain was increased when she revealed that she is suffering from type 2 diabetes mellitus or adult-onset diabetes mellitus.
This announcement came in 2012 when Paula admitted in public that she has been diagnosed with type 2 diabetes mellitus 3 years back.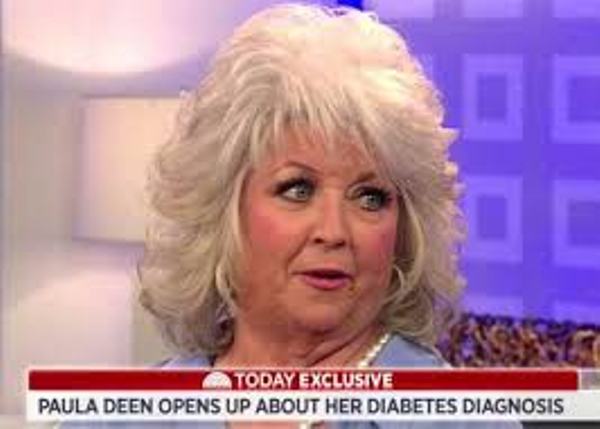 People thought that she has made her disease announcement late to buy time in order to profit from it.
Paula's excess weight, sedentary lifestyle, high blood pressure, and unhealthy style of eating with too much sugar, fat, and salt was supposedly responsible for it. Geralyn Spollett, Director of Education, American Diabetes Association, said:
"There's no denying that Paula's food has a lot of what we call the deadly triangle: fat, sugar and salt,"
She added that Southern cooking and dishes could be hazardous to those who are predisposed to the disease.
Also read David Begnaud's journey of covering of Hurricane Maria in Puerto Rico – "This story changed me"!!
What is diabetes mellitus?
Diabetes mellitus is a disorder in which there is a relative insulin deficiency, and resistance, leading to high blood sugar in the blood. The blood sugar is not metabolized normally and gets accumulated in the bloodstream giving rise to symptoms.
Diabetes mellitus of the adult-onset type usually has a genetic association and runs in families. Excess body weight and lack of exercise are major contributing factors.
Besides these, high blood pressure, high blood fat levels, high fat, and carbohydrates in food also play a significant role in its causation.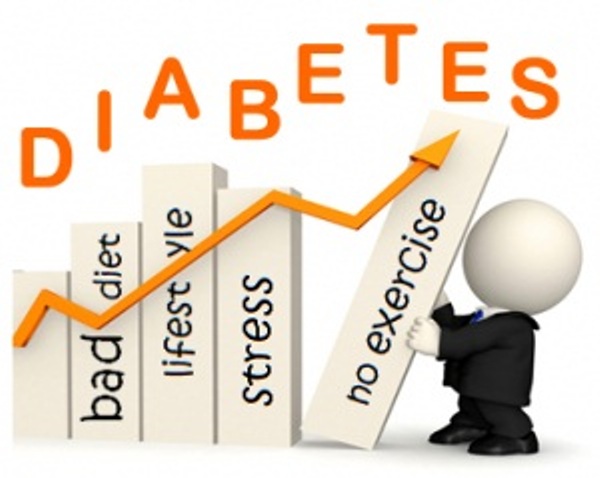 Symptoms of this disease may be absent in the initial period or may be vague. But the damaging effect of high blood sugar starts right from the start.
When symptoms appear, they are increased hunger, fatigability, excessive urination, dry mouth, blurred vision, and itchy skin.
There may be fungal infections, non-healing cuts and wounds, and numbness in the feet and legs. Diagnosis is done by blood sugar testing after 8 hours of fasting and 2 hours after a meal.
Treatment includes controlling blood sugar levels with low-carbohydrate and low-fat foods, control of blood pressure, exercise, and anti-diabetic medications.
Insulin in injectable form is needed only if uncontrolled with medicines or during surgeries or infections.
Short bio on Paula Deen
Paula Deen is an American cooking show television host and celebrity chef. Currently, she owns The Lady & Sons restaurant and Paula Deen's Creek House. Additionally, she has published fifteen cookbooks to date. More bio…