American tennis star Alison Riske danced to a Bollywood number of Katrina Kaif at her wedding to Stephen Amritraj!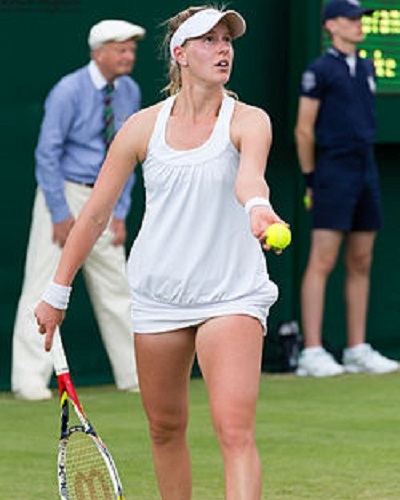 Bollywood like Hollywood has a worldwide audience. Hence it did not come as a surprise when American tennis star Alison Riske danced to the tune of a Bollywood number of Katrina Kaif at her own wedding.
Alison Riske and her first Grand slam Quarterfinal
The tennis star from the USA who is now world's 37, Alison Riske, 29 reached her first Grand slam Quarterfinal in Wimbledon this year. It was a professional milestone she celebrated and is proud of it. Since she defeated world no. 1 Ashleigh Barty at Wimbledon. It was a Manic Monday and by achieving this feat, Alison Riske reached the first quarterfinal of her career. Later, Alison pushed the finalist Serena Williams to three sets and was defeated the next day. But she played magnificently.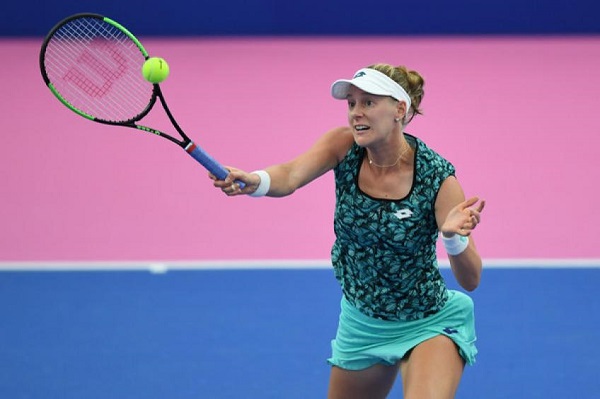 Prior to this, earlier this year this Pittsburgh resident won the second WTA singles title of her career. She was on position 60 but this season her ranking soared better, and she became no. 37 in world rankings.
Alison Riske and her marriage thoughts
Along with some highs in career, Alison was also deciding about her personal life. Therefore, she attributed her success in beating Ashleigh as been due to her happiness at the thought of her wedding. She said:
"I wish I could get married more often. Maybe we'll have to renew our vows because it's worked out well having that on the horizon. I'm looking forward to it so much."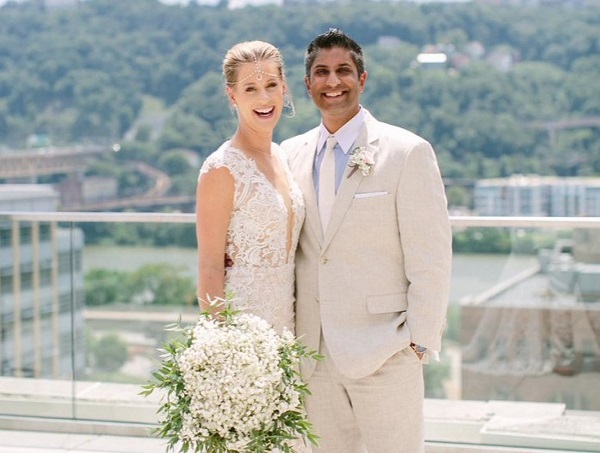 She said that the wedding preparations did not make her tense since her fiance was handling at that front. She jokingly said:
"I haven't been stressed about it really from the beginning, probably because my fiance has been doing all the work,"
Alison Riske and her wedding
The couple is happy and her fiance Stephen Amritraj had tweeted:
"Best day of my life to marry the woman of my dreams @Riske4rewardsand to be surrounded by family, friends, mentors, colleagues, and coaches.

"Thank you to everyone who has sent messages to us.

"Grateful beyond words."
Alison tweeted and even pressed her happiness thus:
"officially an Amritraj! I'm the luckiest lady because of @stephenamritraj ! where all my new Indian followers at??!! here's a little Bollywood to try to win over your affection!"
Click to know more about Latest updates on former tennis player Andy Roddick and model Brooklyn Decker's happy married life: Their second baby, new house and many more!
She was so overwhelmed that she herself took to the dance floor. She danced to the tune of the Bollywood song Nachde Ne Sare from the film Baar Baar Dekho. American fellow players Jennifer Brady, CoCo Vandeweghe, Shelby Rogers, and Melanie Oudin attended the ceremony.
And, Melanie Oudin tweeted:
"Congratulations to Mr. and Mrs. Amritraj! ???? What an exciting and special weekend celebrating two amazing people! So happy for you!Thanks for sharing your day with me! Your love for each other is inspiring! Love you both! @[email protected]"
Click to know more about The tennis player Rafael Nadal and his girlfriend of 14 years Xisca Perello are engaged!
Additionally, Sania Mirza also expressed her happiness:
"Yay!! Congratulations.. to you and @stephenamritraj❤️ those moves btw ???????????????? https://t.co/VXUJeetN4J"
Source: WTA