American TV host Larry King and wife Shawn divorce after 22 years of married life!
It came as a shock for all! But it is true. The famous American TV host Larry King and his wife of 22 years Shawn have split. Shawn was Larry's seventh wife but this is also all over for the 85-year-old TV personality.
Larry King and his divorce
The TV host of CNN Larry King had divorced his 7th wife Shawn, 59, CNN has reported. The channel has obtained the divorce papers from the Los Angeles Superior Court where Larry King has filed for divorce on this Tuesday 20 August 2019.
In the court papers filed, the date of separation as been shown as 9 June 2019. The reason cited has been the usual 'irreconcilable differences'. This was Larry King's eight marriage to seven women.
There has been no official statement from either Larry or his ex-wife Shawn on their divorce.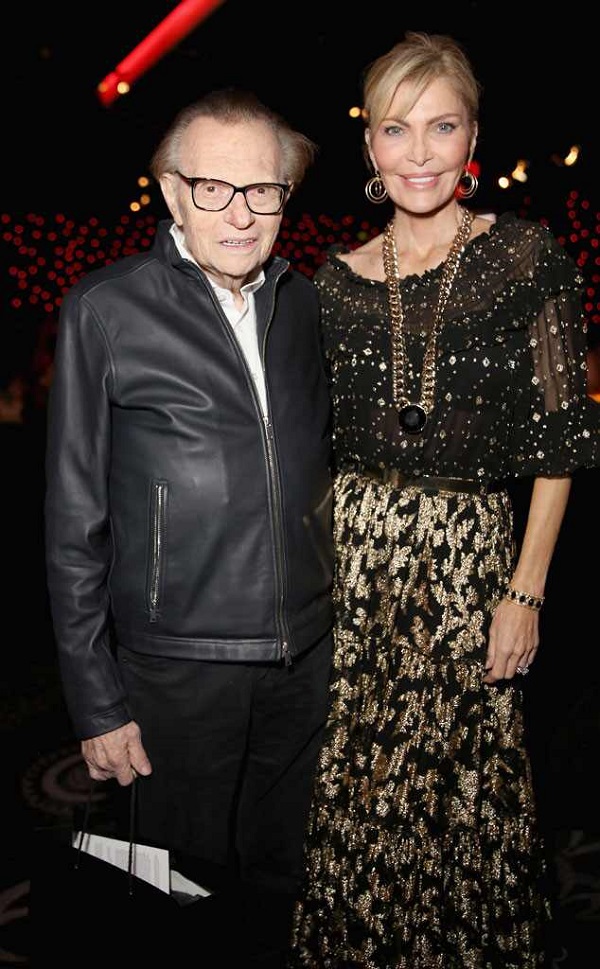 Larry King and Shawn Southwick-their relationship
The TV host and Shawn wed on 5 September 1997. Shawn was a singer and TV presenter. They have two children together namely sons Chance, 20 and Cannon, 19. In 2010, the couple had earlier filed for divorce. But afterward, Larry withdrew his petition and the couple reconciled. Now nine years later, they have again decided to separate and have filed for divorce in court.
There seems to be no foul blood between Larry and his sons. Last weekend, he tweeted a picture of himself with his two sons with Shawn. He wrote:
"I'm so proud of my boys…,"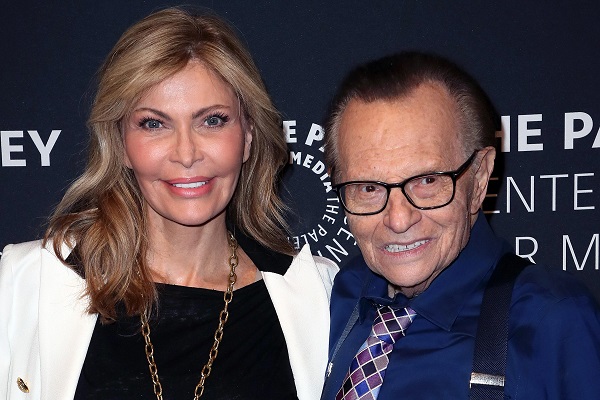 Larry King and his eight marriages to seven women
Larry King – marriage 1-4
Larry's first girlfriend-turned wife was his high school sweetheart Freda Miller. They married in 1952 at his age of 19. But the unhappy parents of the couple nullified their wedding the next year.
Larry then wed Annette Kaye in 1961. Their first child son Larry Jr. was born but the couple divorced in less than a year.
The same year, Larry wed Playboy bunny, Alene Akins at one of the magazine's nightclubs. Additionally, he adopted her son from a previous relationship, Andy. But in 1963, they split.
Just a year later in 1964, he met and married Mary Francis "Mickey" Sutphin. Their daughter Kelly was born but in 1967, they separated.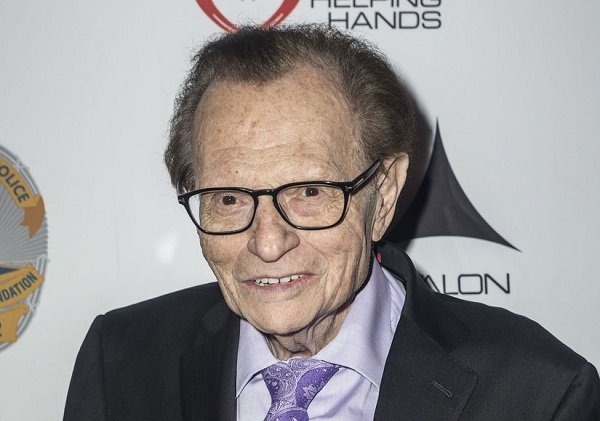 Larry King – marriages 5-8
After separating from Mary, Larry again reunited with Alene in 1969. They got remarried and this time they had a child named Chaia. The couple divorced the second time in 1972.
Larry then got close to a mathematics teacher and production assistant Sharon Lepore. They wed on 25 September 1976 and divorced in 1983.
Larry then met businesswoman Julie Alexander in 1989. He proposed to her on their first date and they wed on 7 October the same year in Washington DC. Larry was working in Washington DC at that time and Julie's work was in Philadelphia. Hence this long-distance wedding did not pull on for long and they split in 1990.
Larry got engaged to actress Deanna Lund after five weeks of courtship. But they called off their engagement soon after.
In 1997, he wed the eighth time to Shawn Southwick. She is a singer, actress, and TV host with a birth name of Shawn Ora Engemann. They married in King's Los Angeles hospital room just three days prior to his bypass surgery on his heart for blocked coronary arteries. Shawn had a son Danny from the previous relationship.
Short Bio on Larry King
The American television and radio host Larry King is famous for his work on awards including two Peabodys, an Emmy award, and 10 Cable ACE Awards. Similarly, he is known for being the host of The Larry King Show and Larry King Live. More Bio…
Source: CNN