American YouTuber Colleen Ballinger Pregnant With Twins After Facing Miscarriage!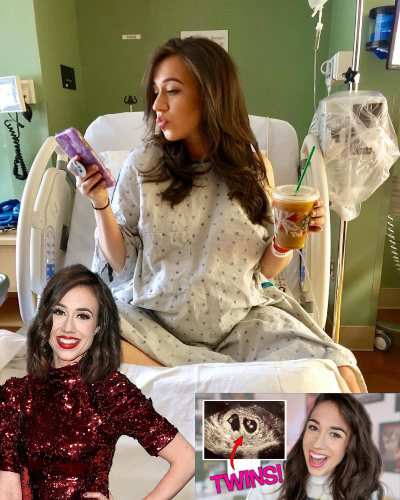 Colleen Ballinger revealed she is pregnant with twins. 
The good news came after she faced miscarriage in the past.
She and her husband Erik Stocklin have 3-years old son, Flynn. 
---
Colleen Ballinger is an American YouTuber who rose to fame with his character, Miranda Singh. Recently, the YouTuber announced that she is pregnant with twins. After the announcement, the video was trending #1 in the US. Before the good news, the couple went through a tragic situation after she faced a miscarriage. The couple has a 3-year-old son together. Here is all you need to know about their pregnancy.
Colleen Ballinger is pregnant with twins
Earlier this year, she announced pregnancy which ended up in miscarriage. At the time, she mentioned she was very excited for her unborn baby and to meet the baby. No doubt, it was a devastating time for the couple to lose their child. They also mentioned they immediately tried for another baby. Talking about her recent pregnancy, she mentioned she experienced more nausea in her first pregnancy with her son. On May 5, she rushed to the hospital after facing some complications. That was when she found out she was pregnant with the twins. At the time, she stated: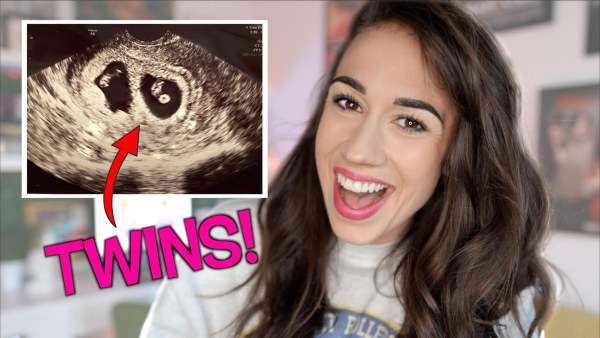 "I really hope that there are other twin moms out there that can help me out because I'm really scared…. I barely made it through one baby, so two at the same time sounds very stressful."
She shared the news of her pregnancy with her 8.56 million subscribers. Moreover, she also mentioned the news can come as a shock for those who have followed her during her first pregnancy. In the announcement, she shared it was very miserable, painful, and emotional.
Her first pregnancy experience
In the first experience, Colleen says she felt "miserable,  painful, emotional, to be blunt, awful pregnancy". She further mentioned if someone has followed her for three years she always said she never wanted to become pregnant again. The YouTuber said that was only until when she found out she was pregnant again. However, at the beginning of 2021, she lost her unborn child to miscarriage. That was a very devastating and traumatic time for the couple as they were very excited to welcome their baby.
This pregnancy experience of her is very different from her previous one. She woke up feeling some complications and bled a little. This felt like her miscarriage she faced in her previous pregnancy earlier this year. However, when she did an ultrasound, she found out she was pregnant with twins. Meanwhile, she also mentioned twins gene runs in her family and she is the first one to carry the gene after her grandfather.
More About Colleen Ballinger
Colleen Ballinger is an American comedian, actress, singer, and YouTube personality. People mostly know her for her Internet character Miranda Sings and the videos of the character on YouTube. Ballinger performed for Disney in California from 2007 to 2009. In addition, she gave private voice, movement coaching, and piano lessons to children, and performed at parties and cabaret spaces. See more bio…