Amy Childs – relationships, children, and her desire for life stability!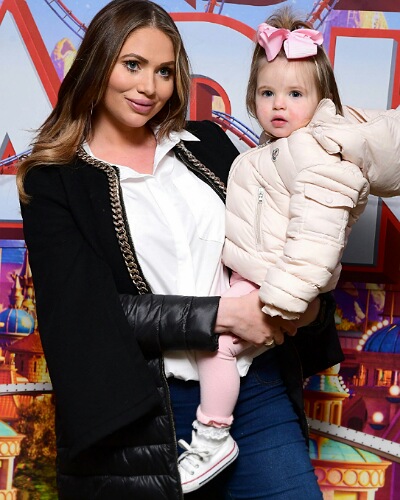 Amy Childs has a daughter named Polly, 2 with the incarcerated ex-boyfriend Bradley Wright. Since Polly has not properly known her real father, she calls Amy's father 'dad', revealed Amy.
Amy Childs and her daughter Polly
Polly was just born when her mother Amy Childs, 29 separated from Polly's biological father, Bradley Wright. Later, the police arrested Bradley for arson and he is now behind bars. Hence little Polly does not know who her real father is.
But she has started calling Amy's father who is her grandfather's 'dad', said Amy. Amy said that Polly never sees her real dad and being small does not know that he is in prison. Hence she calls her grandfather Billy her father.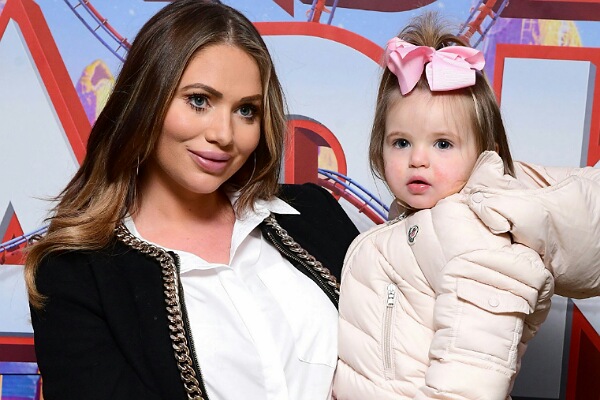 It is indeed heartbreaking to learn about this piece of news. But Amy also said that she is looking for some stability in her life after all the heartbreaks and failed relationships. She stated:
"I want a stable family unit. I'm not looking for someone to be my kids' dads because they have dads but yes I'm looking for someone who will take them on as their own.

"It is hard. Polly's dad is in prison. She doesn't see him."
She added:
"Polly calls my dad 'dad'.

"My dad is the only father figure Polly has known. I went to Turkey with my mum and dad and Polly kept calling me mum and my dad, dad.

"It was so strange. Everyone kept thinking me and my dad were together. It was weird. But at the same time my dad is an amazing dad."
She admitted:
"He would never let Polly down. My parents have been brilliant with both the kids."
The TOWIE star Amy also has a younger child a son with her ex Ritchie.
Amy Childs's relationships
Amy was dating Bradley Wright on and off since 2013 and her daughter Polly is with him. Polly was born on 20 April 2017. Her labor had lasted 27 hours and she needed an epidural when the pain became unbearable.
Besides, after Polly was born, the mother-of-two had taken placenta pills. Bradley is a builder with a criminal record. He was in a Young Offender Institution and this is his third time in jail. Bradley also has a daughter Lexi from his previous relationship.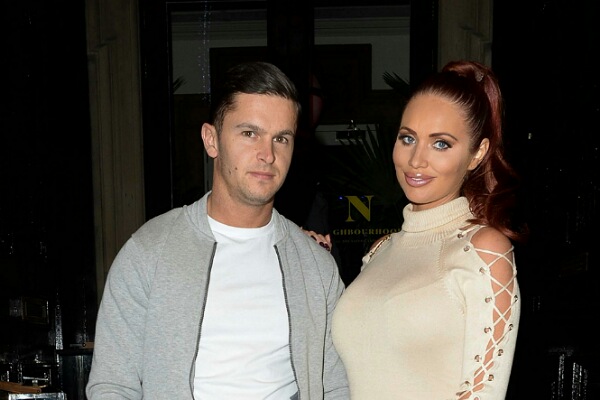 She then dated businessman Ritchie and had a son with him. He was born on 1 September 2018. She announced on her Instagram:
"My beautiful son, Welcome to the world darling …. Born Saturday 1st September 4.12am,"
Click to read on Former TOWIE star Kate Wright and footballer Rio Ferdinand are married in an intimate wedding three-day ceremony! Guess who was the maid of honor?
Amy looking for love on Celebs Go Dating
Amy finds it difficult to find love as a single mum. She is trying to find her man on Celebs Go Dating. She said:
"The reality is I have two kids and they are my priority. We come as a package. I am family orientated. I need someone who loves kids. They would need to love my kids.

"It is a lot harder to meet guys as a single mum.

"I can't really go on many dates. That is one of the reasons I signed up to the show."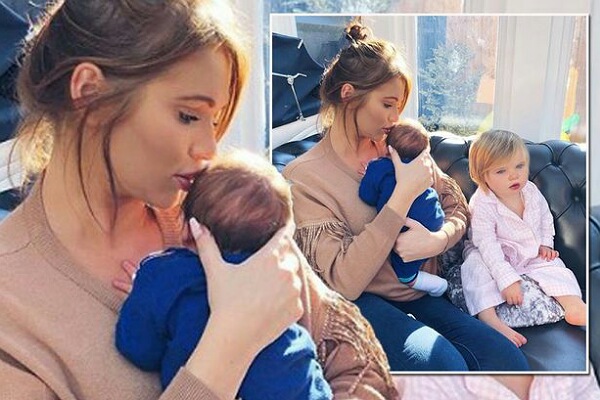 Source: The Sun UK