Is Amy Robach dating co-host T.J. Holmes? Find out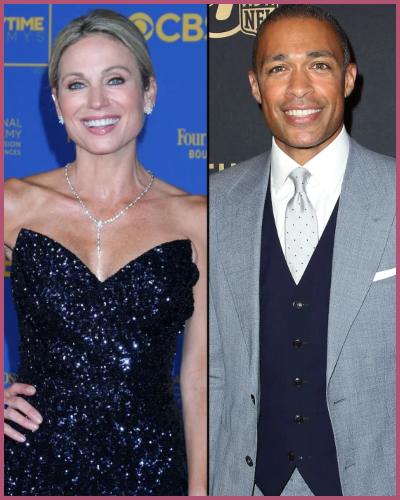 Amy Robach and T.J. Holmes are presently rumored to be dating
The two sparked their romance after being spotted cozying up during vacation in upstate New York in early November
They were accused of cheating on their respective partners 
---
New couple alert!
Amy Robach and T.J. Holmes were spotted cozying up during vacation in upstate New York
Good Morning America co-hosts Amy Robach and T.J. Holmes are sparking romance after being spotted together numerous times this month. The new relationship blossomed between them during a weekend vacation in a cozy getaway in upstate New York.
In early November Daily Mail captured several photos where they were seen getting cozy during their trip in the Shawangunk Mountain region. A series of pictures shows the two having post-filming drinks at O'Donoghue's Irish bar in Times Square.
Holmes and Robach, who are both married, can be seen totally into each other laughing and cozying up to each other at the pub. Robach was seen giggling at what Holmes was saying as they each enjoyed pints of Stella Artois beers.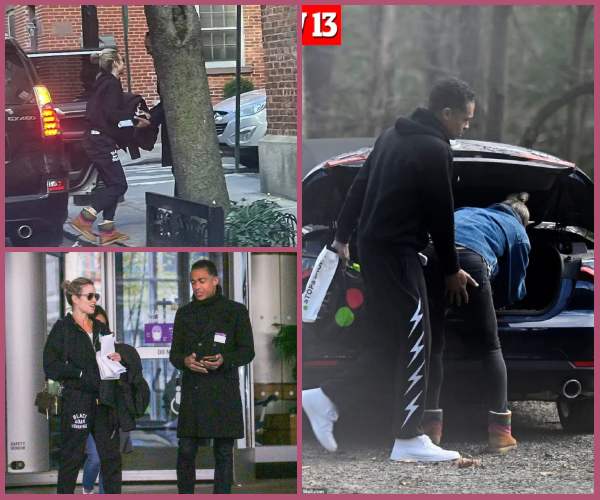 In other photos, Holmes can be seen giving Robach a playful squeeze from behind as she packed up their car to head home.
Also read Are Minka Kelly and Imagine Dragons Dan Reynolds dating? Glimpsed stepping out together in Los Angeles
Similarly, the duo was spotted together after the trip when Holmes met his co-star at NYU Langone Medical Center in New York after work. They were snapped traveling back and forth between each other's apartments.
Once the two were caught in a rare PDA moment as they held hands in the back of an Uber while heading to Robach's apartment in the West Village.
Did the 'GMA' Hosts cheat on their respective partners?
Amy and T.J. met on ABC's morning news show, Good Morning America. Robach joined the show as a correspondent in 2012 and later became an anchor in 2014. Similarly, Holmes joined as an anchor for ABC News in 2014 and served as a correspondent for Good Morning America.
The pair worked together for more than seven years on Good Morning America so far. In November 2022, the news broke that Robach and Holmes were dating and had an affair while still married to their spouses.
The 49-years old journalist is married to actor Andrew Shue while Holmes, 45, is married to attorney Marilee Fiebig. Both were married to their partner since 2010.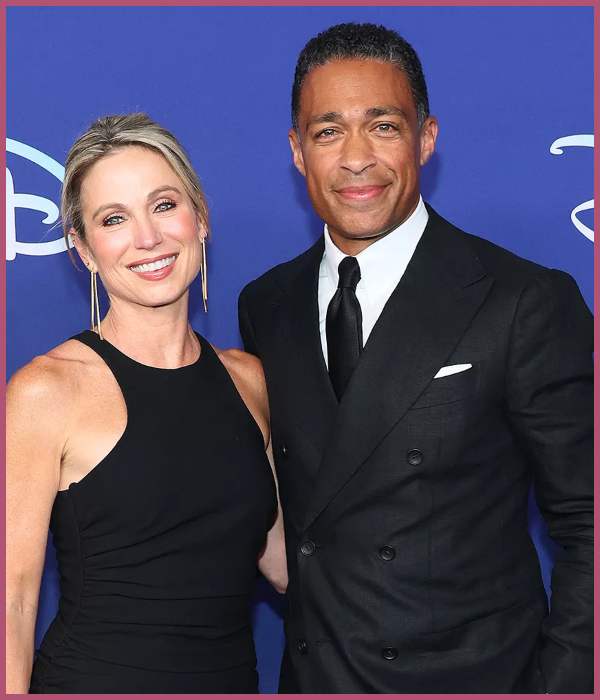 However, it is reported that both were separated from their respective partners in August 2022 before they started dating.
Also read DWTS Pro Koko Iwasaki engaged to Kiki Nyemchek after 4 years dating
An insider said,
"They're in a relationship, they're very happy. They are both broken up from their spouses and they're two consenting adults — they have the right to do what they want,"
While other sources noted that the two started an affair in March 2022 after they began training together for the New York City Marathon. They posted a photo together on Instagram less than three weeks before news broke of their affair.
Similarly, A source confirmed to the Daily Mail that rumors of Robach and Holmes' affair in June 2022 "when they were in London together filming the Queen's Diamond Jubilee for ABC and staff were buzzing about the intimacy between them."
Well, Amy and T.J. seemingly confirmed their romance arriving on the set of Good Morning America on Thursday, December 1, for their regularly scheduled programming.
Also read Olivia Wilde is Unhappy about How She and Harry Styles Parted Ways Almost after Two Years of Dating!
Who is Amy Robach?
Amy Robach is an American television journalist working for ABC News. She is the News Anchor for Good Morning America.
Previously, she was a national correspondent for NBC News, co-host of the Saturday edition of NBC's Today, and anchor on MSNBC.
Amy rotates with 20/20 anchor Elizabeth Vargas if Robin Roberts is unavailable. She was 4th runner-up in the Miss Georgia pageant in 1994. See more…