Not Afraid to Show some PDA! Amy Robach and T.J. Holmes Make Out Like Nobody's Watching on Their Miami Vacation!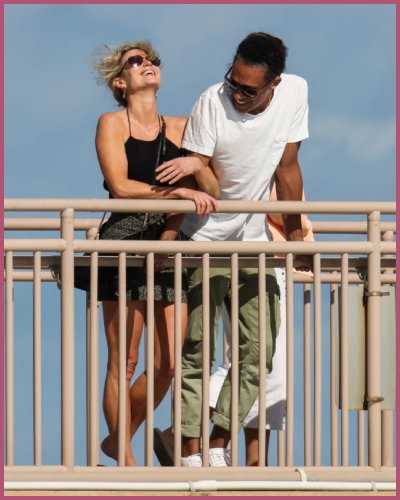 T.J. Holmes and Amy Robach are enjoying their vacation in Miami amid their affair controversy.
The controversial couple worked as co-hosts on Good Morning America 3.
Holmes recently filed for divorce from his wife of more than a decade, Marilee Fiebig.
---
Amy Robach and T.J. Holmes show PDA in Miami
Amy Robach and T.J. Holmes are not afraid to show their romantic affair to the world.
The couple was kissing like new lovers while enjoying their first vacation together amid the controversy in Florida on Wednesday.
The controversial duo made out like teenagers and did not care who was watching. The former work colleagues still technically married to their respective spouses looked happy and relaxed in each other's company in front of many onlookers.
After making out in broad daylight, Robach, 49, and Holmes, 45, hung on to each other's arm during a walk.
They both dressed casually for the occasion with Holmes wearing a T-shirt and khaki pants and his lover wearing a black halter top and leopard-printed skirt.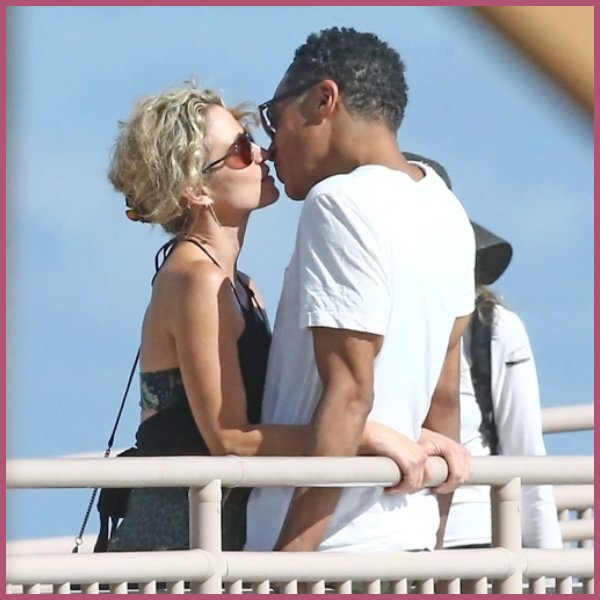 Moments later, the former TV presenters sat down to enjoy cocktails, some snacks, and a deep conversation as they enjoyed an amazing seaside view.
Even at the beach restaurant, they managed to steal a few kisses from each other- on the lips,  shoulders, and cheeks.
As pictures of the couple kissing surfaced online, netizens showed their disapproval and disgust toward their relationship.
One internet user wrote:
"Couple of sociopaths, no conscience"
Another one wrote:
"They will never be on the air again. Hope this was worth their families and careers."
A third one added:
"She is always hanging onto him and seems that she is more into him than vice versa. He will break her heart – I give it 6 months tops….."
Also, Read Amy Robach and T.J. Holmes are Still Trying to Make Their Affair Work Despite Their Career Issues!
Robach and Holmes filed for divorce from their spouses
Holmes and  Robach's decided to go public with their romantic PDA just a day after the former filed for divorce from his estranged wife Marilee Fiebig.
On Wednesday, he filed paperwork to divorce Marilee almost after 13 years of marriage. The now estranged couple also shares a 6-year-old daughter together named Sabine.
Multiple sources claim that Fiebig, who is an immigration lawyer by profession could not believe her husband's alleged affair with his co-worker.
Now it has been made public that Holmes and Robach started their affair in March while preparing for the NYC Half Marathon.
On the other hand, Amy is married to her second husband, actor Andrew Shue. An insider claim that they are about to finalize their divorce.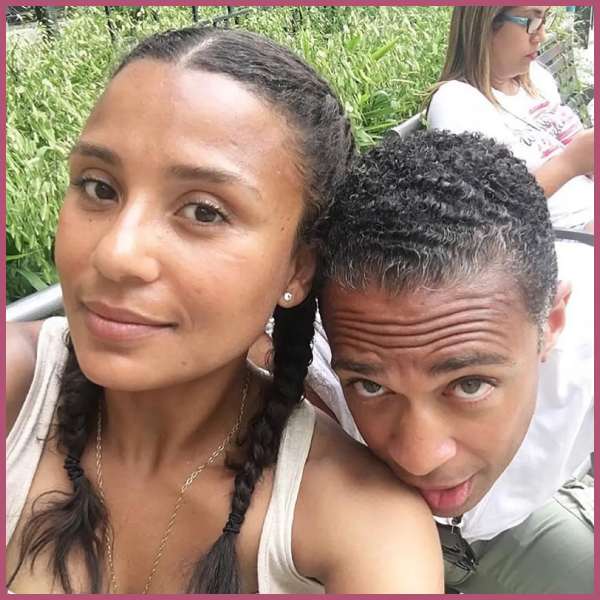 Before the Melrose Place alum, Robach was married to former MLB player Tim McIntosh from 1996 to 2008. They even share two daughters: Ava, born in 2002, and Analise, whom they welcomed in 2006.
Just days after the shocking news of the former correspondents made headlines in November, Andrew deleted all the pictures of his cheating wife from his  Instagram account.
Then Robach moved out of their West Village apartment to somewhere new farther downtown.
Their scandalous affair made them lose their jobs as the co-hosts of GMA3 while the investigation is still active into the nature of their relationship.
However, Robach is not Holmes' first affair in his workplace. Now it is sure that he had at least 3 other affairs with different co-workers including producer Natasha Singh during his marriage to Fiebig.
Also, Read TJ Holmes Files for Divorce from his Wife Marilee Fiebig amid his Affair with Good Morning America 3 Co-host Amy Robach!