Out of action! Amy Schumer is down with a kidney infection and cannot attend the promotional events of her upcoming film!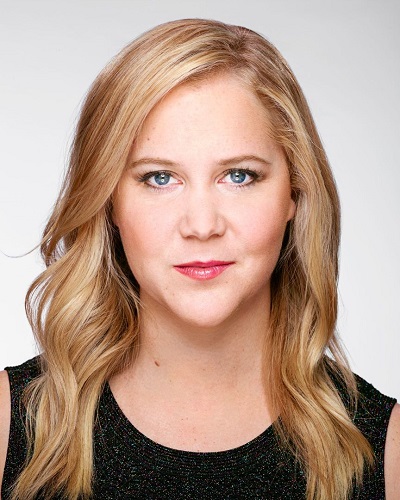 Amy Schumer and her kidney infection
America's famous standup comedian Amy Schumer has taken to social media to reveal to her numerous fans that she is holed up in the hospital for a week.
The 38-year-old also added that she will have to cancel her upcoming events and shows due to it. The main event this week was her promotional shows for her latest film 'I Feel Pretty'.
Amy wrote:
"I was hospitalized for 5 days with a horrible kidney infection, I want to give a big thank you to the doctors, the bad a– nurses also my husband who's name is, i want to say, Chris? and my sisters Kimby and mol who have been by my side the whole time."
She also uploaded her picture from her hospital bed. Her husband Chris Fischer is by her side.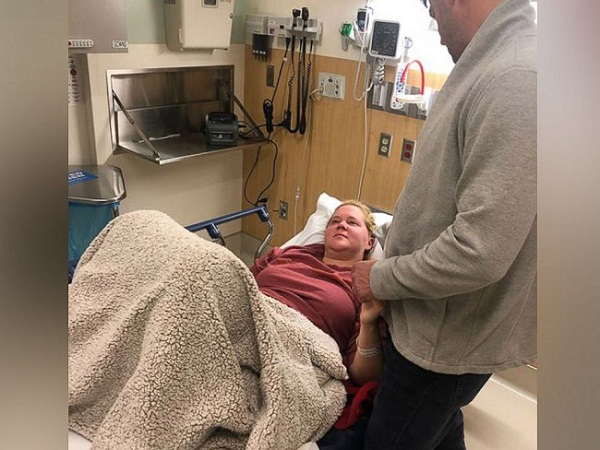 She also wrote:
"I wanted to share this with you because this is sexy as hell but mostly because I was meant to go to London for the opening of 'I Feel Pretty' and my doctors have told me that's a no go, I'm really disappointed selfishly to miss this trip because I love London and Europe in general and all the great people (food) there. But I need to put my health first. I am so grateful for all the support the movie is getting. I hope people check it out in England and everywhere else in the world. It's sweet and fun and you will walk out feeling better. Which is something I hope to feel soon too."
Amy has not elaborated more on her kidney infection or her symptoms which led her to seek medical advice.
Amy weds Chris Fischer
Amy Schumer had met her chef husband Chris Fischer through her personal assistant Molly who is Chris' sister. The pair liked each other and started dating and they tied the knot in February 2018. The ceremony was a private one in Malibu which only close friends and family members attended.
Talking about this wedding, a source told US Magazine:
"It was a very chill wedding. It was thrown together last minute. Most of the guests found out the wedding was happening on Tuesday from a text message sent out by Amy on Sunday. It was like, 'Hey, this is happening. If you can make it, great. If not, no worries.' People were in and out all night. It was a gorgeous day. Everyone was having a good time."
Chris resides and grew up in Beetlebung Farm in Martha's Vineyard. He owns the Beach Plum restaurant and has written an award-winning cookbook.
Also, read "I lost my virginity through rape"-Amy Schumer talks about gray area rape on the Oprah show!
Her past relationships
Before Chris, Amy had few relationships. She was dating Anthony Jeselnik from 2009-2012. She was in a relationship with Nic Nemeth in 2012.
From January 2015 to May 2017, Amy was in a relationship with Ben Hanisch. She was said to have had a brief encounter with Amber Rose in 2015.
Her first boyfriend was a high school sweetheart who turned abusive and had raped her. She had lost her virginity through rape, Amy had revealed recently.
After her surprise wedding news broke, her ex-boyfriend Ben Hanisch also uploaded his Instagram picture of his new girlfriend. She is artist Janine Doherty.
He captioned the picture:
"I am one lucky guy..,"
It was a black and white photo.
Janine is a sketch artist based out of New York City. Ben is a Chicago-based furniture designer.
Also, read Amy Schumer's husband Chris Fischer has Asperger's syndrome and autism!
Short Bio on Amy Schumer
Amy Schumer is an actress. She is an acting queen who is active in both, films and TV. Multi-talented Amy is also a stand-up comedian. Additionally, she is also a producer, writer, and theater artist.
Presently, she is a prominent figure among the media as one of the best comedians of this time. She is best known for the TV series, "Inside Amy Schumer". Furthermore, she became more popular among the audience after giving an outstanding performance in the film, "Trainwreck". See more…