Amy Schumer's husband Chris Fischer has Asperger's syndrome and autism!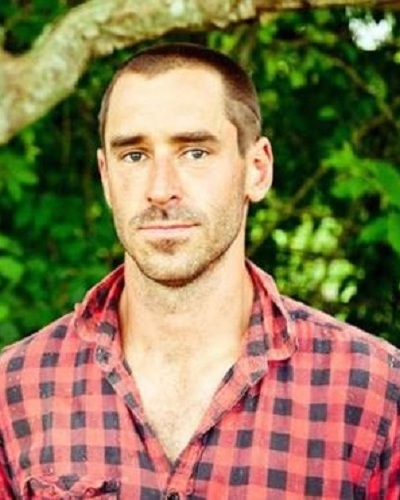 Chris Fischer is an American chef and the husband of the American comedian Amy Schumer. He suffers from a form of autism and Amy and Chirs both wanted to talk about it.
Chris Fischer and Amy Schumer-their relationship
Amy Schumer is getting a new show on Netflix called Growing. Amy had previously dated the professional wrestler Nick Nemeth aka Dolph Ziggler and also comedian Anthony Jeselink. But both these relationships ended in a disaster. She had a whirlwind three-month romance with American chef Chris Fischer and married him in Malibu in California on 13 February 2018.
In last October, Amy announced that she was pregnant with Chris' baby.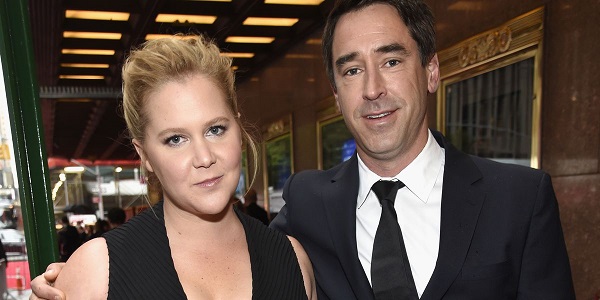 Amy Schumer and their appearance on the show Late Night with Seth Meyers
Amy Schumer had appeared on the show Late Night with Seth Meyers. Once she finished filming for the show, she headed home with her husband and friends on public transport. She was wearing a blue dress and her baby bump was clearly visible. She was on the show to promote her new Netflix venture called Growing.
Amy revealed on the show that her husband Chris Fischer suffers from Asperger's syndrome which is a form of autism. Singer Susan Boyle also is another celebrity who is known to have the syndrome. She said:
"We both wanted to talk about it because it's been totally positive.

'I think some people resist getting diagnosed… because of the stigma that comes along with it. But the tools we've been given have made his life so much better and our marriage and our life so much more manageable."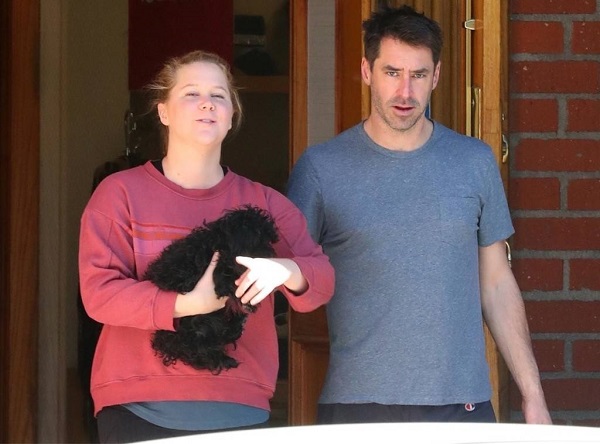 She feels that people should talk about it and get the proper tools to manage the cases and improve the patient's quality of life. She added:
'I just wanted to encourage people to not be afraid of that stigma. I think a lot of people with autism who go undiagnosed when I think their life could be better if they got those tools.'
Chris Fischer and Amy Schumer's talk about him
On the comedy special, Amy has revealed that early in their relationship, she came to know that her boyfriend Chris' brain was a bit different from her. She had spoken about it to a crowd in Chicago:
'I knew from the beginning that my husband's brain was a little different than mine. I have to start this over because I really want to get this right because I love him very much.

'My husband was diagnosed with what used to be called Asperger's. He has autism spectrum disorder. He's on the spectrum. And there were some signs early on.'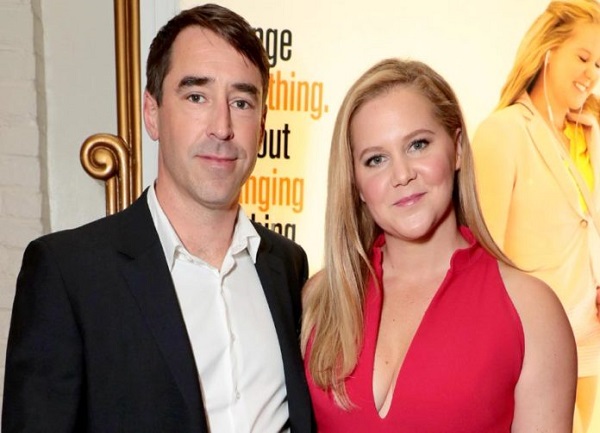 About Chris Fischer
Chris Fischer is a chef and a farmer who works in Massachusetts on Martha's Vineyard. He grew up on a family farm and gained knowledge about food from his father Albert who worked as a commercial fisherman. His father taught little Chris hunting, fishing, and farming. He has a sister named Molly Fischer.
They have a family farm called Beetlebung Farm which is five-acre. Chris runs this farm and also works as a chef at Beach Plum Inn and Restaurant. In 2014, he was awarded the Coastal New England Rising Stars Award from StarChefs.com
Short Bio on Amy Schumer
Amy Schumer possesses American nationality and is an actress. She is an acting queen who is active in both, films and TV. Multi-talented Amy is also a stand-up comedian. Additionally, she is also a producer, writer, and theater artist.
Presently, she is a prominent figure among the media as one of the best comedians of this time. She is best known for TV series, "Inside Amy Schumer". Furthermore, she became more popular among the audience after giving an outstanding performance in the film, "Trainwreck". More Bio…
Source: Daily Mail, Wikipedia