An analysis! Miley Cyrus spotted with Kaitlynn Carter before her split with husband Liam Hemsworth!
Liam Hemsworth and Miley Cyrus have split. But just before the announcement, Miley was spotted with Kaitlynn Carter. This was probably a clue of the forthcoming split of Liam and Miley.
The kissing pictures of Miley Cyrus and Kaitlynn Carter
Recently Miley Cyrus had uploaded pictures of herself with Kaitlynn Carter on a vacation together on her Instagram. This was just one week after the blogger Kaitlynn Carter had split from her Brody Jenner of The Hills show fame.
Miley Cyrus and Kaitlynn were on their pool in Lake Como and were kissing each other. This was an indication of what was coming next-the uncoupling of Miley and her husband Liam Hemsworth.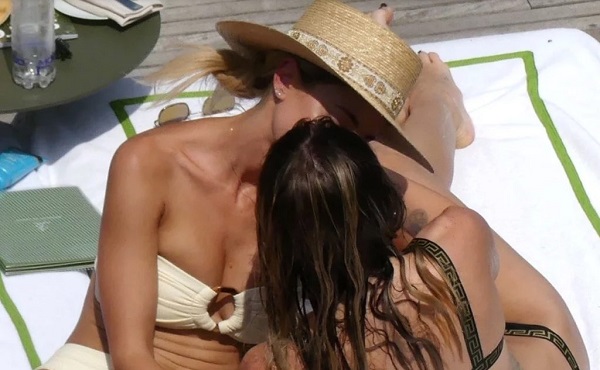 Miley Cyrus and Liam Hemsworth – the relationship timeline
Miley Cyrus and Liam had met in 2009 on the set of The Lost Song. They started dating and in 2012 got engaged. But in 2013, they called off the engagement and separated. But in 2015, they again started a relationship. They wed at the end of 2018 in Tennessee. The catalyst for the wedding was the Malibu fire in which both lost their home. Miley said of their decision to wed:
"I'm not sure without losing Malibu, we would've been ready to take this step or ever even gotten married, who can say? But the timing felt right and I go with my heart.

"When you experience what we experienced together with someone, it is like glue. You're the only two people in the world who can understand,"
This June it was a decade since they met each other.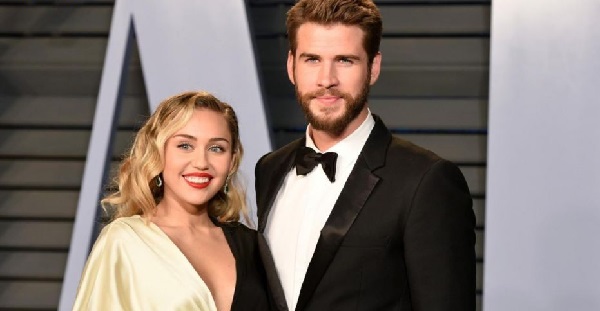 Around the same time, there were rumors that the couple has split. But Miley vehemently denied any such happening. She tweeted at that time:
"Happy 10 year anniversary my love Good to see everyone is as dumb as they were in 2009! Some things never change …. & I hope the way you feel about me is one of them."
She put 'split rumors' as the headline for it. The rumors were not totally baseless. Just weeks after that, the couple was spotted having a heated argument in Malibu in a private club.
The last few days before the split announcement
In the last few days, Miley was seen sans her engagement ring. She had uploaded a number of pictures on her Instagram and in all of them, there was no engagement ring on her ring finger. In 2016, she had told that wearing a ring was really not her aesthetic and she was putting it on only for Liam's sake. And then came pictures of her and Kaitlynn Carter.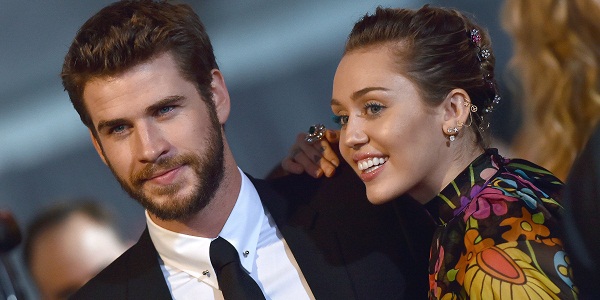 Liam has maintained a silence on this matter throughout since December 2018-his wedding to Miley Cyrus. Miley has spoken a lot on it and said that hers is a modern alliance. People speculated that she and Liam probably have an open relationship agreement between them. She had also said that she will have no children. In her words:
"We're getting handed a piece-of-sh*t planet, and I refuse to hand that down to my child. Until I feel like my kid would live on an earth with fish in the water, I'm not bringing in another person to deal with that,"
Miley also talked about her attraction to women. She had said:
"I mean, do people really think that I'm at home in a f**king apron cooking dinner? I'm in a hetero relationship, but I still am very sexually attracted to women,"
She also called her relationship with Liam as complex and unique and was wanting to redefine marriage in the modern world.
Short Bio on Miley Cyrus
Miley Cyrus is a singer, songwriter, as well as an actress. Her real name is Miley Ray Cyrus and she belongs to American society. She had acted as the character Miley Stewart on the Disney Channel television series Hannah Montana in 2006. Along with her, her father had also starred on the series, which aired for four seasons until 2011.
Furthermore, she had gained  the US Billboard Hot 100: "See You Again", "7 Things", "The Climb", "He Could Be the One", "Party in the U.S.A.", "Can't Be Tamed", "We Can't Stop", "Malibu" and the chart-topping "Wrecking Ball".
She has been featured as a coach on the singing competition television series The Voice and has appeared in two seasons of the show in 2016. More Bio…
Source: The independent