Did Anastasia Karanikolaou and Noah Centineo elope? Also, read 5 facts on Anastasia
There have been rumors going around that Anastasia Karanikolaou and teen heartthrob Noah Centineo have eloped in Las Vegas.
But the rumors are not true and Noah and Anastasia have not eloped. It is known that the wedding went down as a social media joke and Noah and Anastasia are freaking out because it was actually legal.
Anastasia is actually in Las Vegas and there is a picture of her wearing a ring that seemed like a wedding ring. There have been many tweets made at their wedding. But the rumors won't be confirmed till the two actually come out and say anything about their wedding.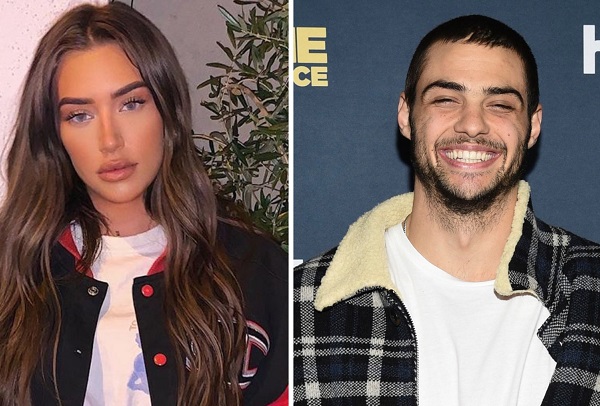 5 Facts on Anastasia Karanikolaou
Anastasia Karanikolaou is a social media star. She is known for Instagram, YouTube, and Vine. She has gained millions of online followers. Also, she has modeled for companies like Good American, Pretty Little Thing, and more. She has also done photoshoots with many magazines.
1) Age
Anastasia Karanikolaou was born on 9th June 1997 in California, USA. She is 23 years old at present. Her father is Nikolaos Karanikolaou who is the World Financial Group broker. Her stepmother is Nicolette Karanikolaou. Similarly, she has an elder sister named Alexia Karanikolaou.
Also read 6 facts you should know about K-pop idol Jungkook look-alike Andrew Alexander's sister, YouTuber Ashley Alexander (Ur Mom Ashley)!
2) Dating rumors with Noah Centineo
on 17th June 2020, Anastasia Karanikolaou and Noah Centineo's dating rumors started after Noah revealed that Anastasia was wearing his jacket in a steamy new selfie. Noah wrote a flirty comment,
"Give me my damn jacket back woman,"
She wore a red and black letterman-style Champion Jacket and replied to him saying that it was her jacket. Fans started speculating that the two are dating.
3) Friendship with Kylie Jenner
Anastasia Karanikolaou is one of the best friends of Kylie Jenner and Kendall Jenner. They have been friends for a decade now. The three are very close but she is more seen with Kylie. The two have shared multiple pictures with each other and were seen having an identical tattoo that boasts the name Stormi.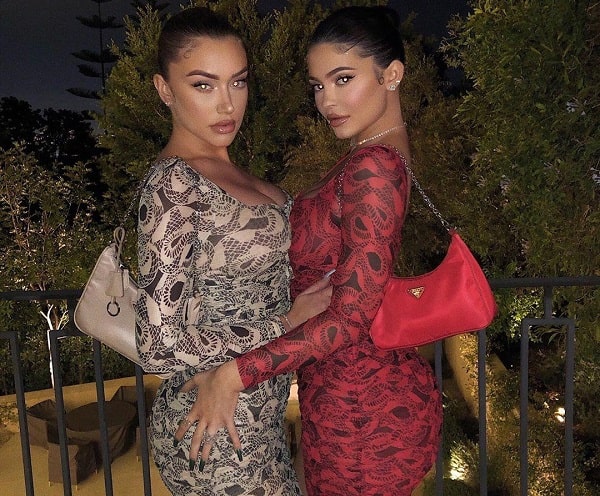 People have considered her as a replacement for Jordyn Woods who had a bad history with the Kardashian family. But Kylie and Anastasia are together for ages.
4) Previous relationships
In the year 2016, Anastasia started dating Sam Wilkinson. He is an Instagram star with millions of followers. But their relationship did not last more than a year and they broke up in November 2017. The reasons for their breakup is said to be Wilkinson's cheating habits.
Likewise, she has also dated a YouTube star Zane Hijazi but not much is known about their relationship.
Also read Bindi Irwin and Chandler Powell pregnant with their first child! Also, read 5 interesting facts of her husband Chandler
5) Social media
Anastasia is known as 'stassiebaby' on social media. She has 9.4 million followers on her Instagram account. She has made more than 1k posts which included her modeling shots. Her Twitter account has 201.3k followers. She joined Twitter in November 2010. Anastasia is also on Facebook.
Also, Karanikolaou is mostly known for her YouTube channel with 584k subscribers. She started YouTube in November 2017 with her first Q&A video. Since then, she has been making vlogs, challenges, makeup tutorials, clothing hauls, and many different types of videos.
Likewise, she is also on TikTok and has gained 2.7 million followers. Her videos have got 17.3 million likes. Her TikTok videos get millions of views. Also, she makes videos with her best friend Kylie Jenner as well.
Short bio on Anastasia Karanikolaou
American Anastasia Karanikolaou is an Instagram star and model. Karanikolaou goes with the name Stassiebaby on her Instagram account.
She is well-known for her social media post on her Instagram.
Apart from that, she is also famous as the best friend of Kendall and Kylie Jenner. Read more bio…