Meet Anastasia Pokreshchuk, Model with World's Biggest Cheeks!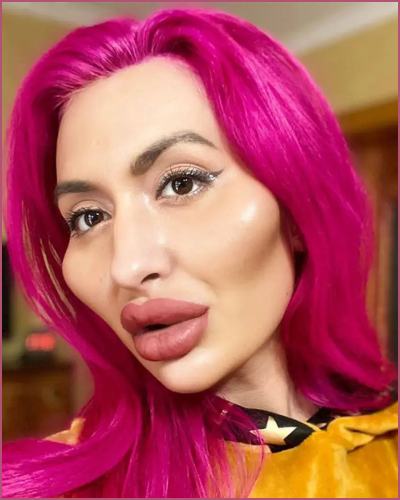 Model Anastasia Pokreshchuk has the world's biggest cheeks after countless injections and surgeries.
She started using filler in her early 20s.
Despite many hateful comments and threats, Pokreshchuk is happy with her face.
---
Model Anastasia Pokreshchuk is obsessed with fillers and cosmetic implants
Anastasia Pokreshchuk, 33, from Kyiv, Ukraine is famous for her unusual huge cheeks. The model who had a slender face and curly hair in her 20s is now known for her extremely protruding cheeks.
She recently unveiled her latest cosmetic implants that have left netizens shocked and confused.
The countless filler injections that she used on her face have left her with very big cheeks, of which she is extremely proud.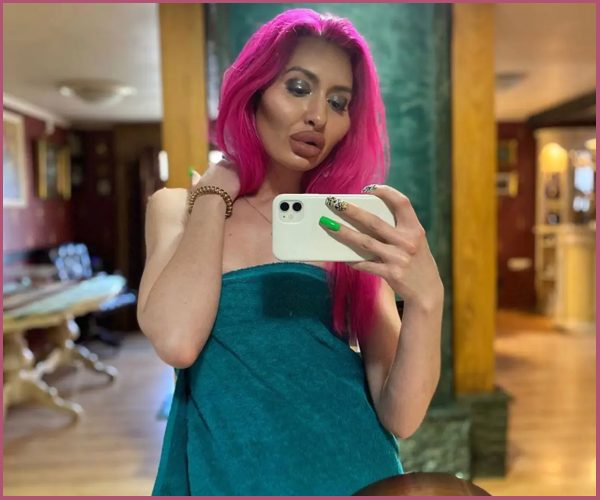 She happily showed off her new look on her Instagram account telling her followers that she pumped up her face with even more fillers than before.
The Ukrainian model has the craze to maintain her title of the world's biggest cheeks. By doing so, she has taken a step to the next level which gave her an almost unrecognizable look.
A video on the internet showed the model getting her face injected by an anesthetist as she flinches in pain.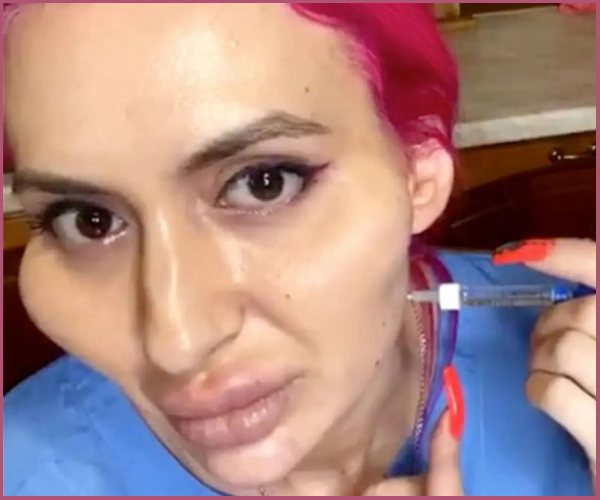 After she's done with her injections, she leaves the clinic and goes to a mall proudly showing off her new look.
Also, Read Khloe Kardashian has bloated lips now! Has she got new lip fillers in?
Anastasia has a strange obsession with her look
The model has always been very open about how she started getting her face and body job done when was just 26 years old.
Anastasia is not just obsessed with her big cheeks, but also with veneers, breast implants, and Botox.
Talking about how happy she was with the lip fillers she got, she said:
"I love them, I want them to look like this and I'm very happy. I regularly inject other parts of my face myself."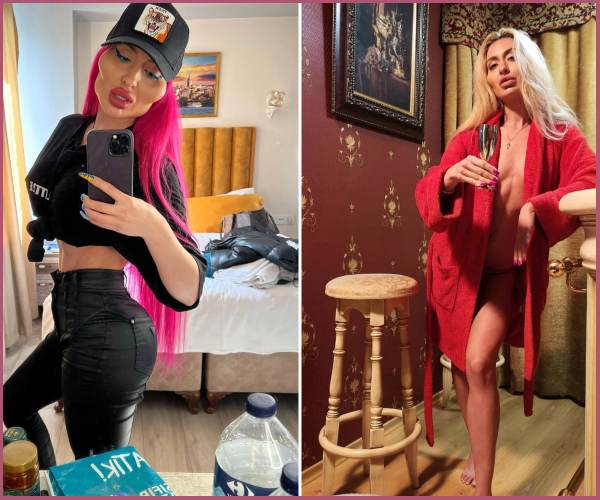 "I understand that they look weird for other people but I don't mind."
Because of her strange beauty obsession, the model revealed that she has been getting a lot of hateful messages. She said:
"I've had people tell me I am an ugly b***h and that I should kill myself but when I see it I just laugh it off and ignore it."
In 2020, in an interview, Anastasia revealed that she would never stop injecting her face despite getting a warning from her doctor.
Also, Read People and fans worried about Kim Kardashian's new changed and stiff face! Has she used too much fillers?