Anderson Cooper welcomes Baby No. 2! He will Co-parenting two sons along with ex Benjamin Maisani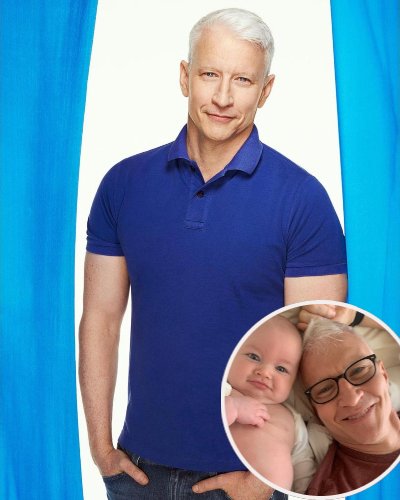 Anderson Cooper is a journalist, television personality, and author
He is the host of the popular show, Anderson Cooper 360
Recently, he welcomes his second son Sebastian Luke Maisani-Cooper via surrogacy 
---
The CNN anchor Anderson Cooper became a dad to two!
Anderson Cooper, 54 took some time to announce the happy news during his show "Anderson Cooper 360" on Thursday that the birth of his second son, Sebastian Luke Maisani-Cooper. He first spoke of Wyatt before the announcement along with some pictures of Wyatt.
He said,
"This is Wyatt today. He is nearly 22 months old, and he is sweet and funny and the greatest joy of my life. If he looks particularly happy in this picture, it's because he now has a baby brother."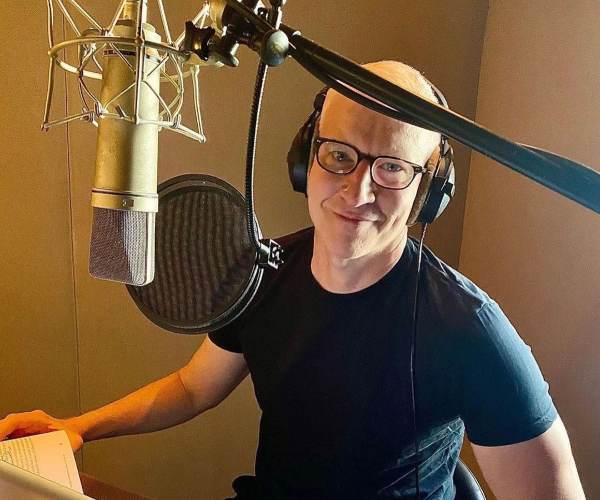 Then, Cooper has kept straightforward to that point. He showed a picture of newborn Sebastian and introduced, "This is Sebastian Luke Maisani-Cooper". He then continued,
"He was 6.8 pounds at birth, and he is healthy and happy. Even his occasional hiccups are, to me, adorable. He mostly just sleeps and eats and certainly poops, but he already seems like a wise and thoughtful little chap." 
Cooper also paid a heartfelt tribute to his family; mother Gloria Vanderbilt, father Wyatt Emory Cooper, and brother Carter Cooper who are already passed away by suicide in 1988. He then thanked his surrogate and all surrogates who bring new life into the world.
Also read "CNN's Anderson Cooper talks about his brother's suicide three decades ago!"
Co-parenting two sons along with ex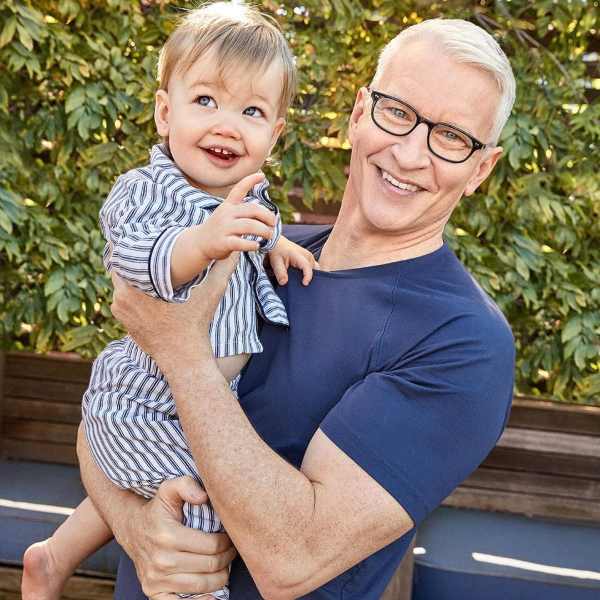 Anderson and Benjamin had an on-and-off relationship. In March 2018, the couple decided to split and remain a friend. He told to PEOPLE,
"Benjamin and I separated as boyfriends some time ago. We are still family to each other, and love each other very much. We remain the best of friends, and will continue to share much of our lives together."
They didn't reveal the reason behind their separation. They dated for nine years before their break-up. Maisani is a businessman who has owned several bars and nightclubs in New York City. The pair first went public with their relationship in 2015.
Also read "Gay Anderson Cooper announces that he has become a father of a newborn baby"
On Thursday, he also revealed that he and his ex, Benjamin Maisani will be co-parenting both Sebastia and Cooper's eldest son Wyatt. Benjamin is in the process of adopting Wyatt, whose last name will be changed to Maisani-Cooper as well. He said,
"Wyatt and Sebastian are being raised by my best friend and former partner, Benjamin Maisani. We're co-parents."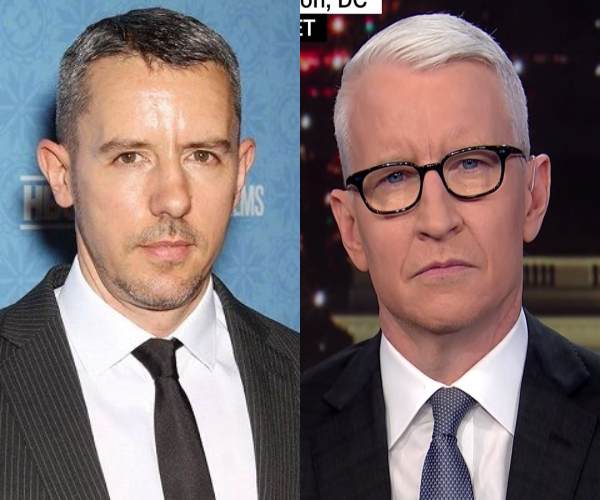 He also stated, "Wyatt calls me 'daddy' and Benjamin 'papa.' We're a family." Last year, while interviewing with Ellen DeGeneres on Ellen Show he told,
"We get along really well. It's weird, but it works. He wasn't really sure he wanted to have a kid, which was one of the reasons we broke up. But then he came around the idea, and now he is just such a great parent."
When DeGeneres asked queries about getting back together with Maisani, Cooper said, "no, that's not going to happen".
Also read "Who is Benjamin Maisani? Anderson Cooper ex-Benjamin to be his newborn child's godfather!"
Short bio on Anderson Cooper
American-born Anderson Cooper is an American award-winning journalist, television personality, and author who is best known for his work as an anchor of CNN news show Anderson Cooper 360.
Before, he is commonly known as a news correspondent for ABC and CNN. See more…