Andre Gray, fiance of Leigh-Anne-Pinnock holds an illegal poker party at his house during lockdown!
Despite requests from political and administrative authorities to not hold any gatherings at home during the lockdown and pandemic, people are not paying heed to the advice and warnings. The public and celebrities are having illegal parties at their place. The recent to be on this list is football player Andre Gray who is engaged to Little Mix star Leigh-Anne-Pinnock. They had an illegal poker party at their Surrey mansion.
Andre Gray and his illegal lockdown poker party
The football player, Andre Gray and his fiancee, Little Mix star Leigh-Anne-Pinnock held an illegal lockdown poker party at their 5 million pound mansion in Surrey on 26 November 2020, a leading UK newspaper has reported.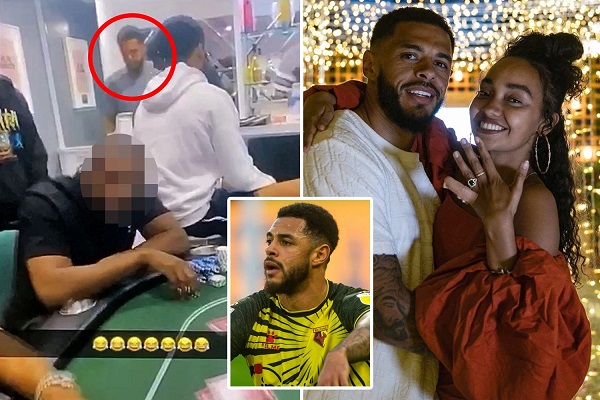 The exposing paper also revealed that Andre invited six of his teammates to their house for this special occasion. At that time, Leigh-Anne was away with her girl band. Hence, the Watford FC striker decided to call his 6 friends to their house for a gambling session and Funtime. This is against the current rules of the government that states that people from different households should not mix and be together.
Hear from the source's mouth
An eyewitness who saw the party happen told the newspaper:
"He was well aware that you're not allowed friends round for a social in light of what's going on, but he did it anyway. Leigh-Anne was away working with Little Mix so he thought it would be a good idea to get the boys round for a gambling session. It stinks of arrogance when you think of what the rest of the country is having to go through"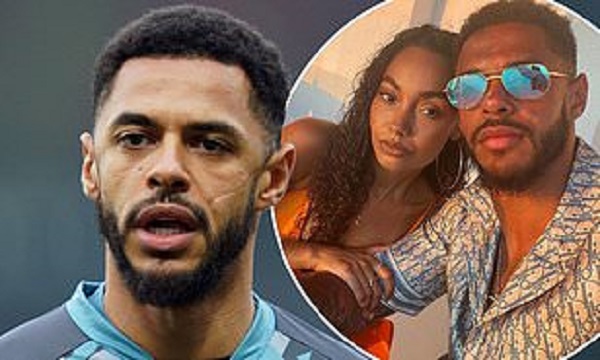 People are agitated at the reckless behavior and attitude of the footballer. They are unable to understand how a famous celebrity like Andre could flout coronavirus rules and risk the community with it.  In fact, due to his celebrity status, he should be more careful and set a good example for others to follow rather than break rules and set a bad example for everyone.
This is a repeat offense
Andre has not broken the coronavirus rules for the first time. He had done it in June 2020 as well when he had a birthday party in his home. Andre was caught red-handed during this party and merry-making. His team manager Nigel Pearson also was angry and axed Andre out of the Watford squad for his unthinking behavior. Nigel did not want the coronavirus to spread to the other teammates and cause problems.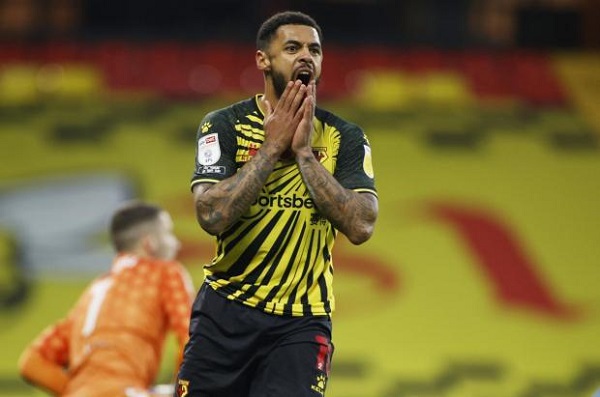 At that time, Andre had apologized saying:
"On Saturday evening I hosted a small gathering at my home. In hindsight, it was incredibly naïve to do so and is deeply regrettable. I would like to wholeheartedly apologise"
But it looks like Andre was not really apologetic from his heart. He had done more of lip service and hence, he had again repeated the illegal act on 26 November 2020. It is not known whether the legal authorities took any action against him after learning of his illegal party.