Andrew East's wife, Shawn Johnson suffers a miscarriage! The couple shares the heartbreaking news on their social media!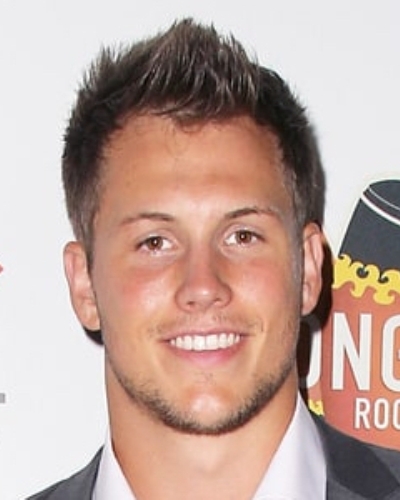 Andrew East is an American football player who is a long snapper.
He is currently a free agent and not with any team.
Andrew East is married to ex-Olympian and gymnast Shawn Johnson.
---
It has been 1.5 years of togetherness but recently they shared some tragic news with their fans on their social media!
The sad news!
In the third week of October 2017, Andrew East and his wife Shawn posted a video on their social media disclosing that Shawn had suffered a miscarriage.
Shawn was pregnant and the couple was looking forward to a normal delivery when tragedy struck them. Shawn lost her conceived fetus and the couple was heartbroken.
Shawn said in her YouTube video:
"We feel like a lot of people go through this so we wanted to share it," 
She said:
"The past 48 hours have been some of the happiest, scariest, and saddest times of my life. My husband Andrew and I found out that we were unexpectedly pregnant, only to find out hours later some tragic news. I have been crying more than I ever have, but am still optimistic for what is next."
The video shows the two positive digital pregnancy tests. Then the couple drives to the doctor's office since Shawn has stomach pains. There an abdominal ultrasound revealed that she had a spontaneous abortion.
Shawn said:
"We know everything happens for a reason. We believe God's got a bigger plan for us. All we can do is be positive otherwise we just sink into a hole."
Andrew and Shawn's wedding and married life
Andrew and Shawn got engaged on 24 July 2015 during a Chicago Cubs game at Wrigley Field. They tied the knot on 16 April 2016 in Franklin, Tennessee.
They are happy in their marriage but in April 2017, Shawn had said that the first year of her married life was stressful and the couple hardly could get time for themselves and to see each other.
She told People magazine:
"It's been the craziest year of our lives. One day doesn't look like the next for us!"
Immediately after the wedding, Andrew had training for the Raiders and they had to go to Oakland. A few months later, Shawn had to leave for Rio for the Olympics.
Shawn disclosed:
"We lived out of a Hampton Inn for four months and we cooked from our hotel room," 
When Andrew was out of NFL and trying for another team, times for both were stressful. Gradually things settled for the two and they are now living in Nashville and are happy together.
Expressing her love for Andrew on their first anniversary, Shawn wrote on her Instagram:
"Exactly one year ago today I was made the happiest girl in the world by being officially pronounced Mrs. East. @andrewdeast you are my best friend and the love of my life. Happy One Year Anniversary my love!"
Andrew had recently tweeted that marriage is scary but happy.
Marriage. @shawnjohnson #wedding #scary #happy pic.twitter.com/PmuSwZX739

— Andrew East (@AndrewDEast) November 1, 2017
You may also like to read Big Brother 20 star Haleigh Broucher still dating Faysal Shawn Shafaat!
About Andrew's career
Andrew is from Indianapolis, Indiana. This 29-year-old is an alumnus of the Indianapolis North Central High School. He had studied engineering at Vanderbilt College and used to play on their football team.
He was undrafted in 2015. He then joined the Kansas City Chiefs from May to August 2015. He played for Seattle Seahawks from January to March 2016.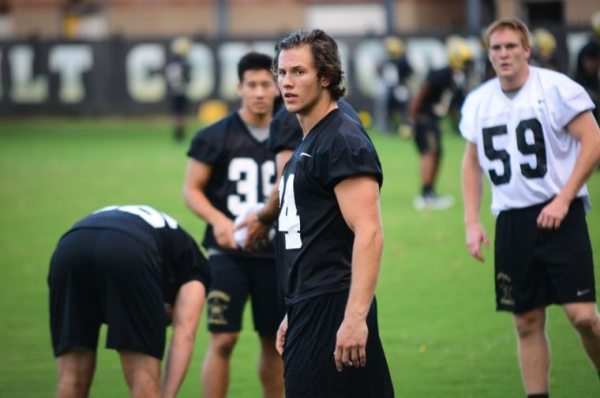 He was signed by Oakland Raiders on 5 April 2016 but waived off on 29 August 2016. He was with LA Rams from March to May 2017.
He was once again with Oakland Riders but for a short time from July to September 2017. He has yet to achieve some stability in his career and might take a while to have that.
Also read No time for each other during their first year of marriage! The American gymnast, Shawn Johnson and her husband NFL player, Andrew East shares about Miscarriage in Heartbreaking Video!
Short Bio on Andrew East
Andrew East is an American football player who plays as a long snapper. He is also the husband of Olympic gold medalist Shawn Johnson. During his college time, he played football at Vanderbilt. Previously, he has played football for the Oakland Raiders. More Bio…