Who is 'The Chainsmokers' Andrew Taggart's girlfriend? Who is Andrew dating in 2017?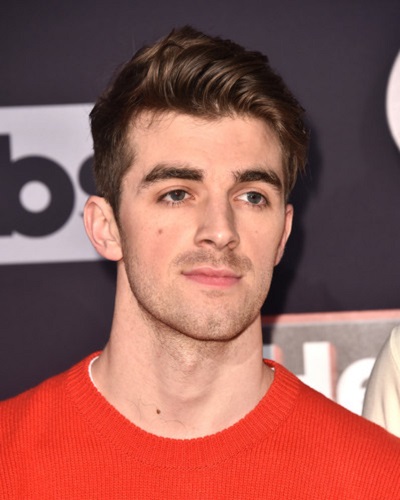 Andrew Taggart is a famous name in the music industry.
The singer and DJ, Andrew is one–half of the DJ duo, The Chainsmokers alongside Alex Pall.
---
Andrew Taggart's Popularity
Andrew became popular as one of the members of the American DJ/production duo, The Chainsmokers. He became widely popular with his 2014 song #Selfie.
His fame rose with their debut EP, Bouquet, which was released in October 2015. The duo became very popular with their 2016 song, 'Closer', featuring American singer Halsey.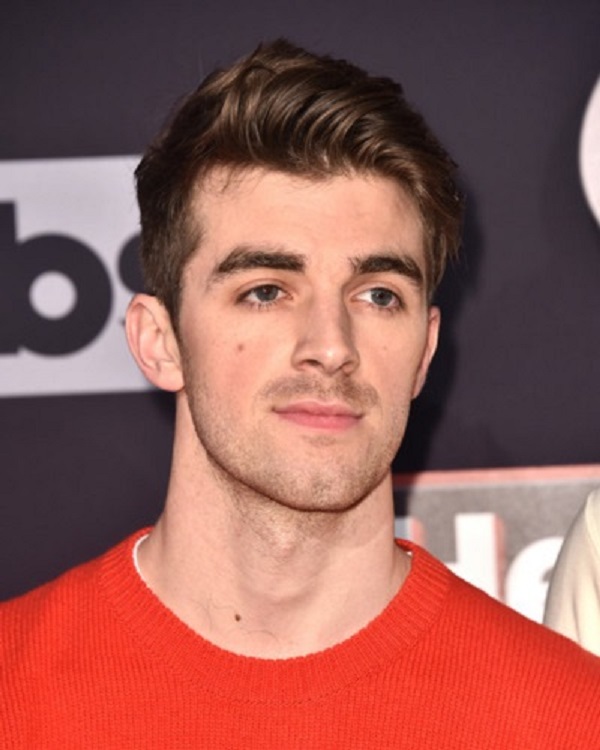 Many people are aware of Andrew's professional life as he has become one of the most famous personalities in the music industry. What people don't know is about his personal life. Well, here is everything we need to know about his love affairs and relationships.
Who is Andrew Taggart dating?
Since the release of their song 'Closer', Andrew and singer Halsey has caught the attention of people. Many people are wondering if the signers are dating at the present time. Let's find out the truth about the rumor.
Nowadays, it is very hard for celebrities to keep their personal life away from the media. However, sometimes celebrities make their fans question their love life and affairs. The same thing happened with DJ Andrew Taggart and singer Halsey. After the release of their song, Closer Andrew and Halsey are seen too close to each other.
Andrew and Halsey were too close to each other on the sets of the song too. They had so much chemistry on stage that the rumors about their affair started rapidly.
Interview with Billboard
During an interview with Billboard, the other Chainsmokers star Alex Pall disclosed that Andrew and Halsey were both in a serious relationship.
Later, the news came out that they were dating each other since early 2016, and that might be the reason behind their steamy performance and awesome chemistry. Pall has indirectly said that the singer and DJ are having a nice time together.
In an interview with Mike & Emma, Alex Pall said,
"Actually I still have the same girlfriend but Drew just broke up with his girlfriend like two days ago."
He further added,
"I know his girlfriend, I know her really well and I know he really loves her but I think it's just a matter of, things are so hectic right now and sometimes you just feel bad about… I think he feels really guilty about the fact that we're always away and we're doing crazy things and like there's certain opportunities and situations that will be coming up that are going to put a strain on is relationship and I think he wanted to free guilt free in the stuff he was doing."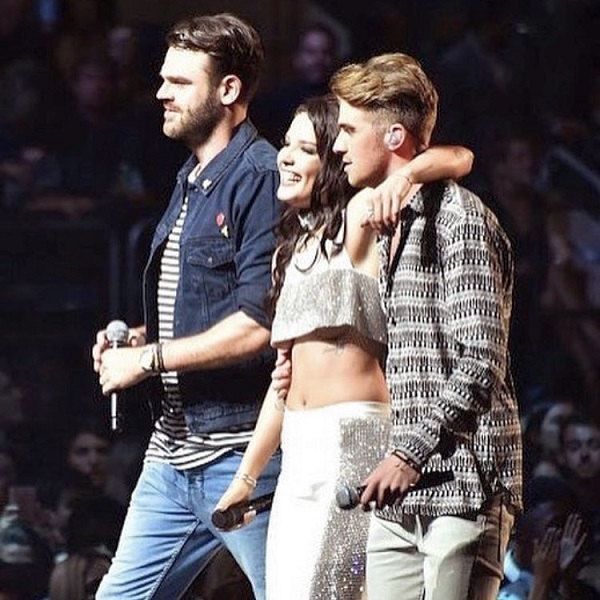 Are Andrew and Halsey really dating?
Andrew and Halsey gave a steamy performance at the 2016 MTV VMAs. They have made public appearances together several times. Also, they have been consistently sharing photos with the 'Selfie' DJ on Instagram. They were also seen together at the Grammy function.
According to Alex Pall, Andrew recently broke up with his girlfriend.  But now, it looks like Andrew Taggart's girlfriend is Halsey. Though there isn't much evidence of their relationship, they are likely to be a couple.
It might be just a friendship, but no one can deny they have great chemistry. So, it is hard to say whether they are dating or not at present. However, if they are having an affair, we can find out soon.
You may like to read:
Halsey wipes her tears as she sings 'Sorry' at the Common Ground Musical Festival after her breakup from G-Eazy!
"I need to be aggressive"-says singer Halsey regarding freezing of her eggs
"I'm so sick of moments of silence. It's not working,"- Kelly Clarkson calls for action over the Santa Fe School shootout!
Short Bio on Andrew Taggart
Andrew Taggert is an American Musician. He is best known as a member of The Chainsmokers. Adam Alpert formed the band with Andrew and Alex Pall in 2012 by making music remixes of indie bands. The Chainsmokers got huge recognition after their single 'Selfie' was released. The billboard hits Roses, Don't Let Me Down and Closer climbed the band to the peak of the world music. When they released "Closer" with Halsey it topped the Billboard list. More Bio…