Andy Cohen Poses Nude to Raise Awareness for Skin Cancer!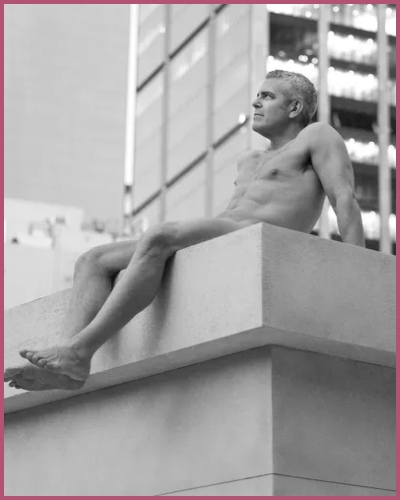 Andy  Cohen teamed up with a skincare brand for a social cause.
The anchor promoted skin cancer awareness by sharing a photo shoot in  New York.
Cohen posed nude for the photoshoot.
---
Andy Cohen bares it all in a nude photoshoot
Andy Cohen got rid of all of his clothes to pose for a photoshoot.
The Watch What Happens Live host joined hands with a skincare brand named EltaMD to promote skin cancer awareness among the public. For the promotion, Cohen posed nude in New York City.
The only thing Cohen wrote for the shoot was EltaMD sunscreen and the brand's newest launch which was UV AOX Mist. Andy then appears fully nude in the middle of Midtown Manhattan's scorching sun.
The shoot reminded fans of Andy's 1994 nude photo shoot where he posed for an early-morning shoot with the famed lions outside New York Public Library nearly 30 years ago.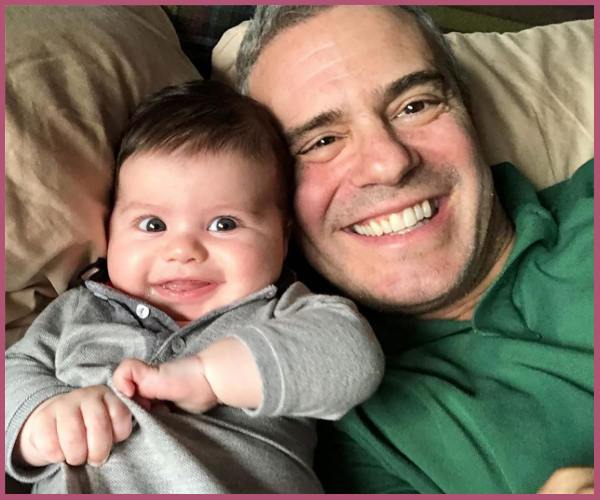 Both nude photos shot 3 decades apart were captured by famous photographer Spencer Tunick.
Cohen shared the photos on Instagram, writing,
"Thirty years ago, I posed for photographer @spencertunick (swipe for that image). And I did it again…May is #SkinCancerAwareness Month and I'm partnering with @eltamdskincare to remind you all to wear sunscreen and #GetNaked… for a skin check with your dermatologist."
Also, Read Andy Cohen is Now a Dad of Two! Thanks his surrogate!
Andy suffered from skin cancer in 2016
Cohen has a reason for the campaign as he is a skin cancer survivor who was diagnosed with a melanoma in 2016. It happened when his friend Kelly Ripa noticed a black dot on his  lip and asked him to get it checked at a dermatologist's.
While appearing on Live with Kelly, Cohen told his friend,
"It really taught me because I am tanorexic. I love the sun, I really do,"

"But just be careful. And I, of course, never thought that that kind of thing would happen to me and it will change my relationship to the sun."
Mayo clinic revealed that Melanoma is one of the most s serious types of skin cancer. He told  Ripa, "The lip heals very well,"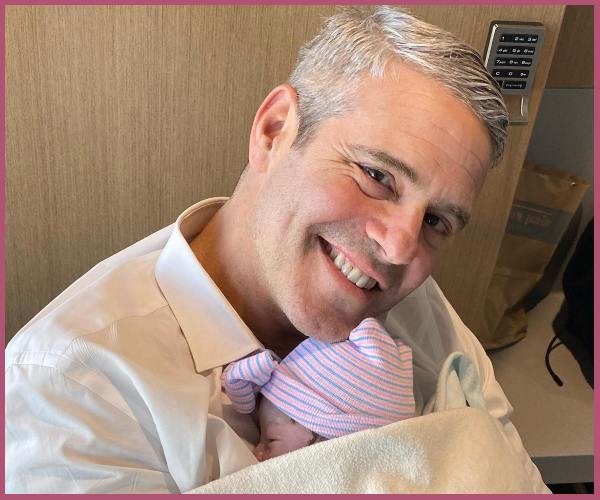 Since then, the host has always been open about sun exposure and he also urges his social media followers to tag their lovedones who need to  see a dermatologist for a skin check up.
His post ends with a pledge from the skincare brand,
 "For every tag in the next 30 days, @eltamdskincare will donate a bottle of sunscreen to the @curemelanoma foundation, up to $100,000 in value #EltaMDPartner."
Fans reacted to Cohen's post, mostly with positive comments with one writing,
"Love seeing you happy Kelly. Awesome catch and glad the cancer is gone."
Another wrote,
"I have had Basal cell carcinoma twice so yeah don't wait always get it checked out"
Also, Read Bethenny Frankel calls it a quit with RHONY leaving Andy Cohen feeling Betrayed!