Andy Lassner on the ongoing 'The Ellen DeGeneres Show' controversy! Find about his wife, children, net worth, social media, biography
Andy Lassner is the producer of the popular show The Ellen DeGeneres Show that has been facing some drama. As the former and current employees came forward with horrifying allegations of inappropriate behavior on-set of the "toxic work environment."
After a month of social media break, Andy has finally released a video on his Instagram letting everyone know it was rough. In the video he said,
"Oh, look who it is. If it isn't Andy Lassner. Well, yes it is. Your eyes do not deceive you. I'm back. I've been away for a little bit, dealing with—you know, some stuff. You may have read about it. It's been a couple of rough months."
Lassner added,
"But it's when we go through these things, I guess, when we learn the most about ourselves, and maybe even some growth. But to tell you it hasn't been rough would be a lie, and I've always been honest with you."
Likewise, he declares that he is back and he missed everyone. There have been many accusations like bullying, sexual misconduct, sexism, racism, and homophobia. His previous post was on 24th July 2020. People are hoping that things will change for good. Previously, the top producers like Ed Glavin, Kevin Leman, and Jonathan Norman parted ways from the show.
Also read Will The Ellen DeGeneres Show become another #MeToo scandal amidst allegations of a toxic work environment and sexual misconduct!
Andy Lassner and his wife
Andy Lassner is happily married to Lorie Lassner. They are married for a long time. He shares posts of his wife on his Instagram.  On 28th July 2019, his wife Lorie posted a picture of Andy wearing a short 'Believe Women'.
She wrote,
"I married him because of his shirt….kinda"
Together, the couple has four three children, a daughter, and twin sons. They have a very good family bond. Andy was an addict for some years and became sober.
When he was in the lowest point of his life, he took his baby daughter, Erin, in a cab in the middle of the night to score drugs while his wife was out of town.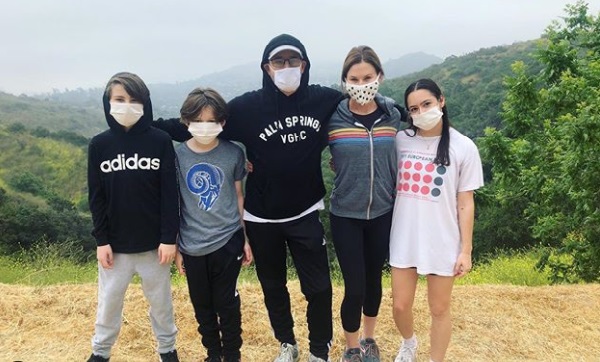 Likewise, he left Erin in the cab and told the driver to keep the meter running while he went inside a brownstone in Washington Heights to get high. After getting back to his apartment, he had a mix of disgust and empathy.
Andy Lassner's net worth
Andy Lassner has an estimated net worth of $12 million. He is the executive producer of the hit daytime talk show The Ellen Show. His salary is around $5 million. In the mid-1990s, he became the producer of The Jane Whitney Show. He has also produced The Richard Bey Show and The Carnie Wilson Show. 
In the year 2001, he worked as a co-executive producer of The List. He has produced many of Ellen's shows. He worked as executive producer on eight episodes of the 2015 TV series Repeat After Me. 
Is Andy Lassner on social media?
Andy Lassner is pretty active on his social media accounts. He posts quite often on his Instagram and Twitter accounts. His Instagram account has more than 331k followers and he first made a post on 5th November 2019. Andy mostly posts videos on his account. Sometimes, his wife and children make appearances on his account.
On 24th March, he shared a video of his son playing a game and wrote,
"Tip for fellow parents. You want to talk to your kids on their level. In their language."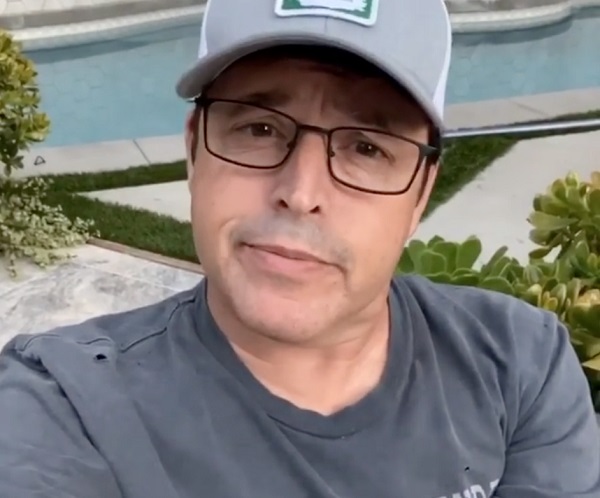 Talking about his Twitter, he has around 516.8k followers. Lassner joined Twitter in March 2009.
Also read Who is Kenji Pace? Know about Kenji's relationship with LisaRaye McCoy, daughter Kai Morae, net worth, social media, biography…
Short bio on Andy Lassner
Andy Lassner is an American TV producer known for being the executive producer of Heads Up! Andy is 18 times Daytime Emmy Awards winner for EllenDeGeneres Show. 
She is the executive producer of Ellen: The Ellen DeGeneres Show. Read more bio…