Andy Murray And His Wife Kim Sears 'Very Happy' To Be Expecting Their Second Child, Dive In To Know About The Reveal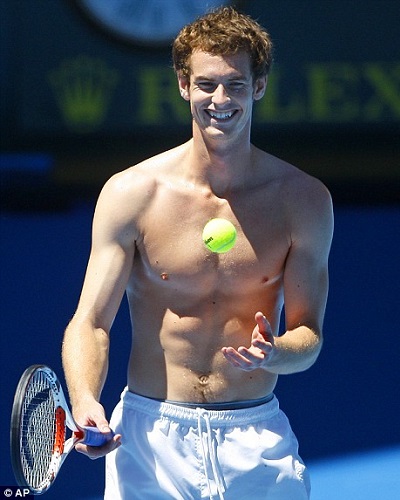 Tennis star Andy Murray has recently said that he and his wife, Kim Sears, are "very happy" to be expecting their second child soon. In this session, we will learn about the news and the impact/influence of his family in his games.
Soon to be parents again!
Recently, tennis star Andy Murray announced that he and his wife, Kim Sears, are expecting their second child soon. He also added that they were "very happy" to be expecting their second child. The news comes as the 32-year-old prepares for his opening match at Wimbledon on Monday as a defending champion.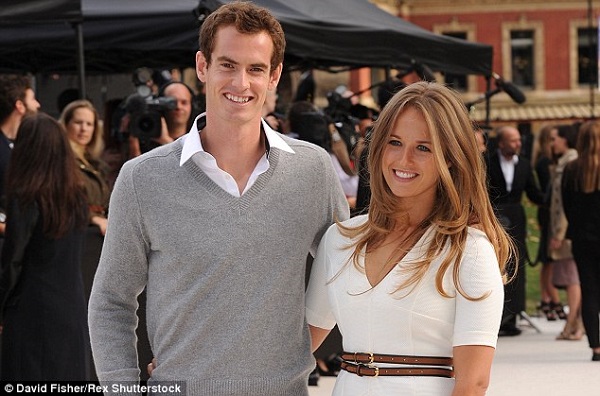 He told reporters,
"We're both are obviously very happy and looking forward to it."
They wed at Dunblane Cathedral on 11 April 2015. Their first child, a baby girl named Sophia Olivia, was born in 2016. They had their second child, a baby girl named Edie Murray was born in July 2017.
He is living happily with his wife and children.
Injury Update
The World Number One confirmed that he was fit to play, following his recent hip injury, saying,
"It has felt much better the last few days."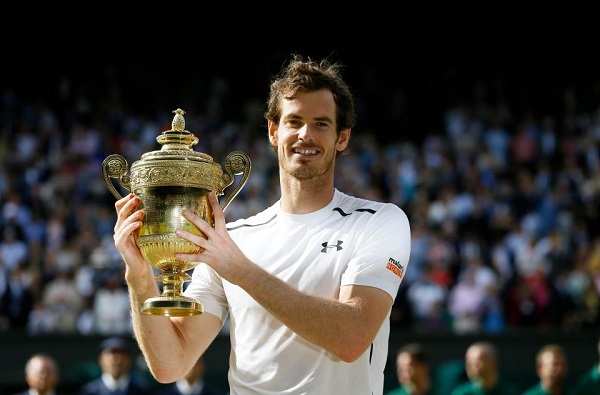 Murray also said he was feeling "good" after practicing three times on Friday as he recovers from a hip injury. The injury had him pull out of his final warm-up match ahead of the tournament.
You may like to read Wimbledon 2018: The celebrities and the Royals spotted on day 1
Impact And Influence From The Family
When asked if the news of the baby on the way would put any extra pressure on him ahead of the tournament, Murray replied,
"No I wouldn't have thought so."
He said family life was "certainly not a distraction in the slightest". Murray has spoken about how his family is the most important thing in his life and has said that becoming a husband and father has helped him in tennis.
Family Life
Andy Murray married Kim Sears in April 2015, in Murray's hometown of Dunblane. The couple already has a one-year-old daughter together, named Sophia, born in February 2016.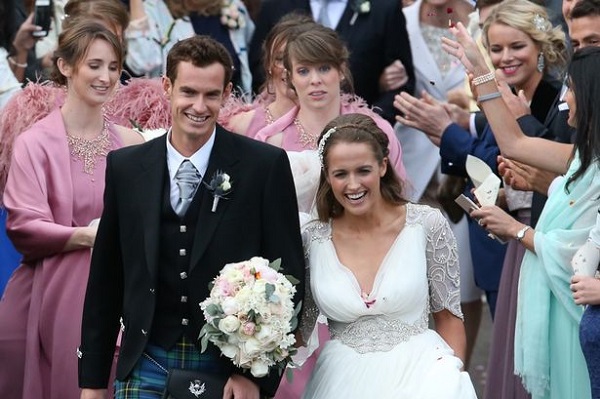 Murray will face Bublik, World Number 134, on Centre Court on Monday at 1 pm BST.
Also read Virginia Wade remembers her prestigious moment with Queen Elizabeth II and lifting the only Wimbledon title in 1977, as Wimbledon celebrates its 100th anniversary
Short Bio of Andy Murray
Andy Murray is a British professional tennis player born in Scotland. Currently, he is ranked No. 1 in men's singles. He has won many tournaments which include Wimbledon Championships, ATP World Tour, and Davis Cup. He has lifted the Olympic title twice in his career. Murray is the only player to win Wimbledon twice in Britain history since 1935. More Bio...