Where is Aneska from 'Dr. Phil'? What happened to her? Also, know about her social media activity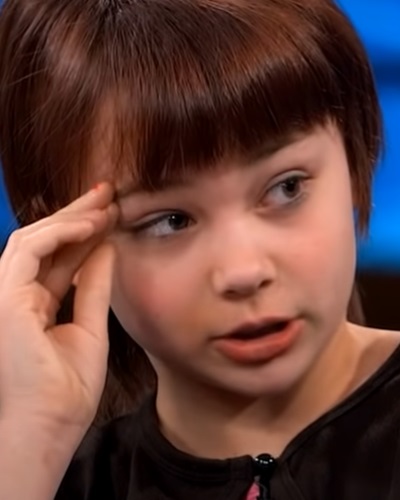 Aneska is a 17-year-old girl who is known for appearing in an episode of Dr. Phil. She was 12 years old at the time she appeared on the show. Her last name was not made public on the show but it is known that her full name is Aneska Lenardon.
What happened to Aneska?
Aneska who is the daughter of Melanie and Dave has her family a constant fear. Aneska was out of control and threatened to kill her mother.
She had choked her sister and chased her siblings with a knife. Likewise, she also stole her mother's credit card and threatened the vice principal. She had set fire to a doona in their garage.
Also, Aneska's behavior towards animals was even disturbing. As she bludgeoned the family's pet hamster to death with a flashlight when she was six and killed a nest of baby birds by squeezing each one to death with her bare hands when she was seven.
Her mother Melanie said,
"Our 12-year-old daughter, Aneska, looks very cute and innocent, but she holds our family in a constant state of crisis. [She] is explosive, violent and aggressive. She lies, she steals and she doesn't respect authority."
Likewise, she added,
"She had chipped a tooth, her face was swollen and she was bleeding. Aneska was taken to the hospital, and she had a quick examination by a doctor, and we were told to take her home. About a week later, we noticed a change in Aneska's personality."
Medical treatments and medications had not shown any effect on her as her parents admitted her to the adolescent treatment center nearly 20 times. She said that violence made her feel comfortable.
Also read The Queen, Along With Her Husband Philip, Meets Children At the School Where 18 Youngsters Were Killed In A World War I Bombing, Honors In the Memory of Those Deceased In the Event
More on her problem
Aneska's parents said that her personality changed after she fell off her tricycle at an age of 3. Her father said that somebody had flipped a switch as his daughter was totally different.
One person from their hometown in Manitoba, Canada revealed that her parent's struggle was not exaggerated for the cameras.
Likewise, one individual said,
"[Melanie] is one heck of a mom and I pray she doesn't get ridiculed for her attempt on getting help for her daughter.This family has been [through] enough, let's support them in this journey and pray this beautiful little girl gets the help she desperately needs,"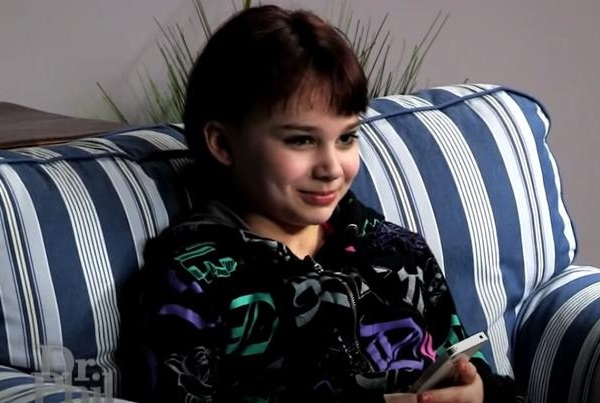 Her physician Dr. Bradley Jabour who is CEO and Chief of Neuroradiology at Smart Brain and Health checked her MRI.
He noted that she could have bipolar disorder or significant sensory dysregulation disorder. It is a condition where the brain has trouble receiving and responding to information that comes in through the senses.
Where is Aneska now?
Aneska has improved a lot from her past disturbing tendencies since coming to Dr. Phil. In June 2017, her mother posted a picture of her on her Facebook including her family members.
There is a Facebook account of her name which has her picture uploaded on 29th August 2020. Also, she is set to graduate from high school in 2021. Lenardon has not revealed more about her present situation.
Also read The Bad Boy Actor Jude Law marries his psychologist girlfriend of 4 years, Dr. Phillipa Coan in London on 1 May 2019
Aneska Lenardon on social media
Aneska has 168 followers on her Instagram account. Also, her bio reads,
"Yes I was on tv, no I don't want help. This is my real account."
She has only two posts on her account. Her last Instagram post was on 7th September 2018. Since then, she has not made any posts. Similarly, her Twitter which she joined in September 2018 which has 3k followers. Lenardon has made very tweets posts on her Twitter.
Also, she also has a Facebook account. She made her Facebook in March 2018. She uploaded her pictures in October 2019 and her recent picture is uploaded on 30th August 2020. Likewise, her account is private, and not much is known.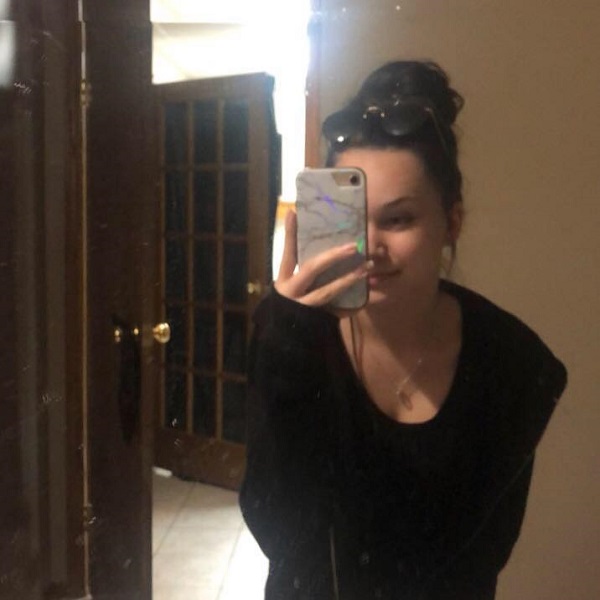 Aneska has remained away from media radar since her appearance on Dr. Phil's show.
Also read Miranda Pearman-Maday is ready to have children with wife Raven Symone!