Meet Angel Flores, star of Netflix's Queen Eye season 6!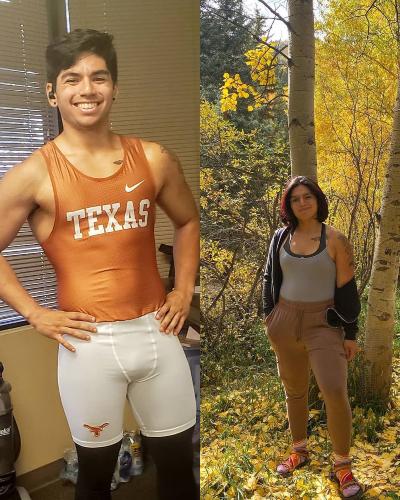 Angel Flores is a trans athlete
She is currently working as a powerlifter and Olympic weightlifting coach at Gregory Gym
Flores is presently in a relationship with an artist Katia Marissa Pineda
---
The reality star, Angel Flores is a Trans bell athlete hailing from Austin, Texas. Presently, she serves as a powerlifter and Olympic weightlifting coach at Gregory Gym – UT Austin.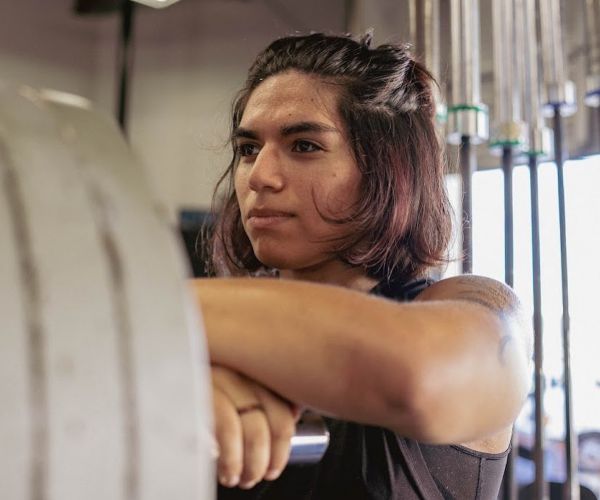 At the age of six, she started her athletic career. Presently, she is featuring on Netflix's reality television series, Queer Eye season 6.
The show premiered on 31 December 2021 which is known for its strong representation amongst the LGBT community and communities that include people of color.
Also read "Who is Lia Thomas? Her status as a transgender athlete"
What is the age of Angel Flores?
As of 2022, Angel is 22 years old. She hails from Austin, Texas. Flores was born to Jose Flores (father) and Christina Flores (mother) as a boy. Her birth name is Anthony Flores.
She has three siblings two sisters named Krysta Flores, Olivia Flores, and a younger brother.
On 1st January 2022, she posts a picture with her full family members during her sister's Krysta graduation day.
She captioned,
"It's the first picture I had taken with my full family since transition, and my first photo with my dad since transition. My siblings were wonderful, each taking their own time to understand and empathize with me,"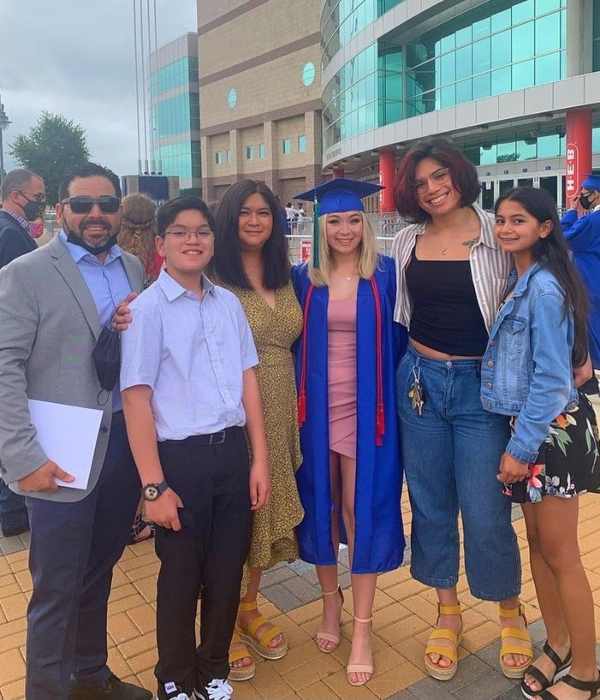 Also read "Hollywood Celebrities Who Came Out As Transgender in 2021! Before Vs. Now"
Does Angel Flores have a girlfriend?
Angel is currently in a relationship with a girl named Katia Marissa Pineda. The duo began as a heterosexual relationship before Angel's transition. Katia is an artist.
In June 2019, the couple started dating but she introduced her partner for the first time in September 2020 via IG post.
She wrote,
"One of us…one of us… ONE OF US!!!"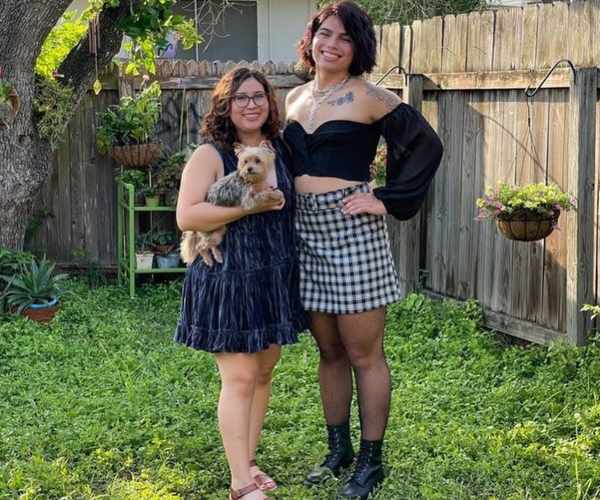 Angel Flores's Transition Story
At a very young age, she knew about her gender. She shared that when she was six years old, she wanted to wear a big sleep shirt over her underwear so she could be "just like her mom".
She said,
"I was enamored with sapphic relationships on the screen, and I spent all of my time as a teenager convinced I was gay, despite barely even kissing a boy. For reasons I generally couldn't explain, I had a streak of seeing queer women, a couple of which exclusively dated girls. "
When she was in college, Angel even tweeted and then deleted that "I wish they made sports bras for men, I would rock that sh*t". In August 2019, she put on a sports bra and tiny shorts for the first time, and during that time, she smiled so much that her face hurt.
At the age of 21, she started her hormone replacement therapy in July 2020.
Also read "The transAtlantic long distance love story of US ballerina Melanie Hamrick and Rolling Stones' Mick Jagger!"
Short bio on Angel Flores
Angel Flores is an American Trans athlete. Presently, she works as a powerlifter and Olympic weightlifting coach at Gregory Gym – UT Austin.
She went to Antonian College Preparatory. Afterward, she enrolled at The University of Texas in Austin. During the college year, he joined the University Olympic Weightlifting team on campus.