Angelina Jolie's greatest achievements: her children and her mansion-An insight!
The proud mother!
American actress and filmmaker Angelina Jolie's greatest achievements in terms of pride are her 6 children, namely, Maddox (15), Pax (13), Zahara (12), Shiloh (11), and twins Knox and Vivienne aged 8 years. This proud mother has her own inner energy to sustain herself and her kids. Angelina gives them valuable life lessons.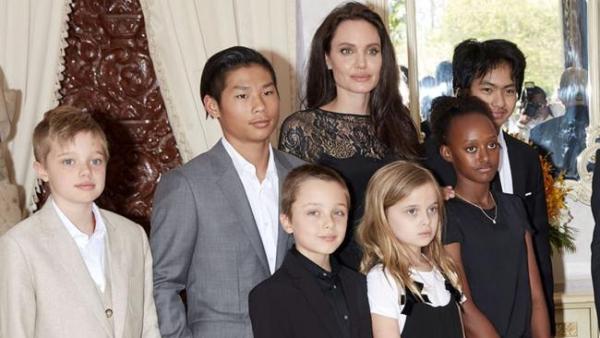 The kids already are demonstrating their creativity and artistic skills. Angelina is a great motivator for her kids and always supports them in whatever they want to do in life.
A source exclusively told Hollywoodlife.com:
"Her favorite part of the day is when she and the kids are all home together, sitting around the table at night eating a meal,"
The source also added:
"Family is everything to Angie and the children are her greatest achievement."
Angelina's big plans for her children
Talking about what Angelina wants her children to do, the source said:
"Whatever the kids choose to do in life, be it acting, or writing, or waitressing, Angie will be fully behind them and support them 100 percent,"
The insider added:
"She's also telling them how smart and unique they are, and that they can achieve whatever they put their minds to. Her main goal is to teach them how to be compassionate, fearless, respectful, humble, and curious all at the same time."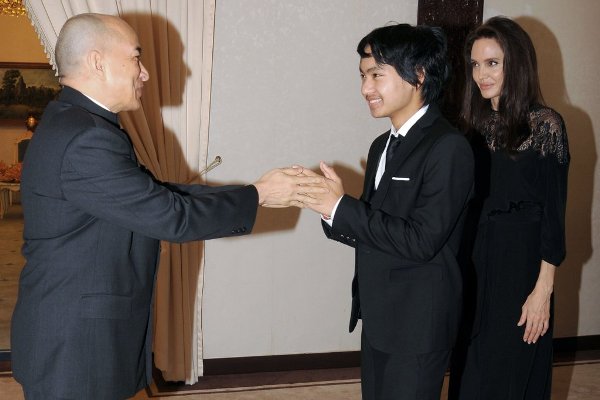 She always inculcates a down-to-earth attitude in her kids. In spite of having an enormous wealth, Angelina Jolie has provided her kids with a normal childhood.
On 4th of July 2017, Angelina Jolie took her kids out to watch the Los Angeles Dodgers baseball game. They thought they would remain unnoticed in the crowd, but could not hide for long and soon their faces were flashed on the big screen at the stadium!
You may like to read Brad Pitt gets to spend some more time with his children this summer since ex-wife Angelina Jolie is away for work!
Angelina Jolie's new mansion
After her split from her husband Brad Pitt with whom she had a 12 years relationship, Angelina Jolie and her children had shifted to Malibu which was about one hour's drive from where Brad Pitt stays.
Though the kids liked the beach, it was difficult for them since they did not like been so far away from their father. The kids were in Malibu for the whole of the spring and part of summer 2017.
A source close to Angelina Jolie has revealed that the family is back to a mansion which is just a stone's throw away from their Brad Pitt.
The source said:
"Angelina [Jolie] and the children have completed their move and are now living in their new mansion, close to Brad [Pitt],"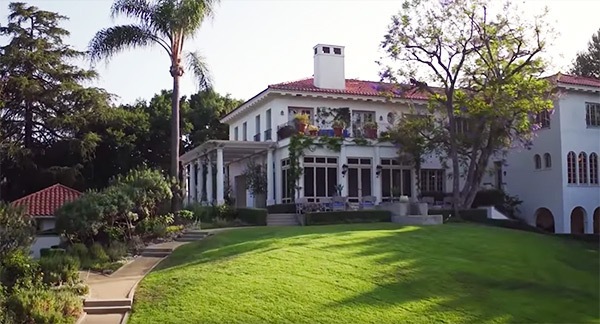 The source continued:
"Now that they are skateboarding distance to Dad's house, they are much happier being close to him, and back in the neighborhood they consider home — about a mile from Dad."
The source added:
"Angelina had her team move her and the kids into the massive 6 bedroom, 10 bath, 11,000 square foot mansion that she bought for $24 million in June, during their recent trip overseas — so that when they returned to the states, their new home was ready for them. They are now settled into their new place, close to Brad, and all is well." 
Brad Pitt was allowed to meet the kids for some time during their trip to London. Both Brad Pitt and Angelina Jolie have decided to maintain cordial relationship between them for the sake of their children.
Also read Angelina Jolie wants to bar Brad Pitt's ex-wife, Jennifer
Short Bio on Angelina Jolie
Angelina Jolie is an American actress, filmmaker, and humanitarian. She is famous for playing the title role in the "Lara Croft" blockbuster movies, as well as Wanted(2008), Salt (2010) and Maleficent (2014). She is mainly popular for an award-winning actress and UN Goodwill Ambassador. More Bio…