Is Angelina Re-Kindling After Bennifer Re-union? Jolie Spotted Outside Jonny's Home!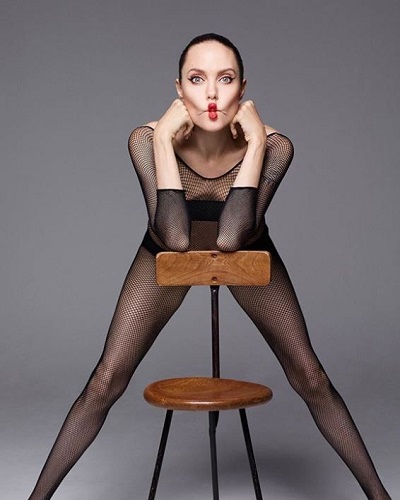 Angelina Jolie was seen leaving her ex-husband, Jonny Lee Miller's home in Brooklyn. 
Fan are wondering if the romance between the exes is rekindling. 
The ex-married couple tied the knot in March of 1996 and split in 1999. 
---
The rumors of Angelina Jolie and Jonny Lee's reunion is surfacing all over the Internet. Paparazzi recently clicked the actress getting out of her ex-husband, Miller's home in Brooklyn. The romance of more than a decade back is supposedly re-kindling. The short-lived marriage and relationship of 1996 are coming up in the spotlight after more than a decade. From meeting in a movie set to their marriage and divorced after a few years, there is a lot to know. Meanwhile, fans are eager to know if the romance of the couple is rekindling after more than two decades.
Is the romance of Jolie and Jonny rekindling?
On Friday night, Angelina left Jonny's $3 million home in Brooklyn. Paparazzi clicked her walking out of his home wearing a tan trench coat and carrying a Louis Vuitton purse. Moreover, she was also carrying a bottle of Peter Michael Wine in her hand while entering his building. She hung out at his place for three hours before she returned at around 10:30 p.m. After the Bennifer reunion, fans are excited to see if another celebrity couple may be giving hints of rekindling their romance.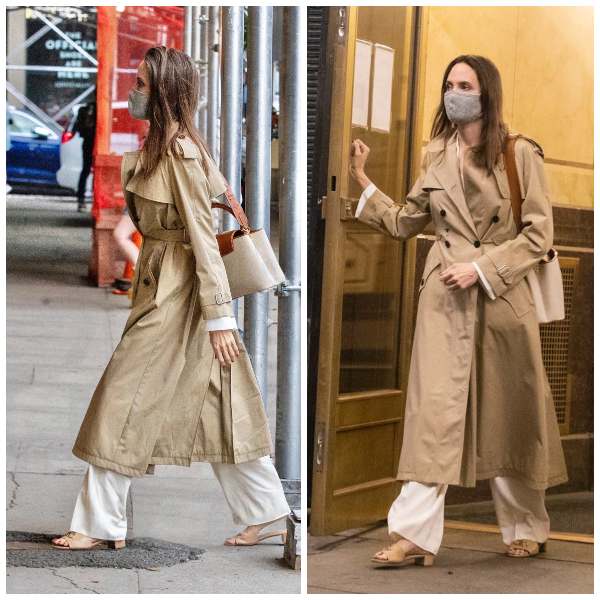 Though the rumors of the couple reuniting are all over the Internet, Angelina and Jonny hasn't released any statements. Back in 1996 after their marriage, the couple had to part ways due to their hectic schedule. There were no hard feelings and any other controversy behind their split. After their divorce, Angelina moved on to marry and divorce twice. On the other hand, Jonny tied the knot with  Law and Order actor Michele Hicks. The former couple parted ways back in 2018 after 10 years of their marriage.
Short-lived marriage of the couple
Jolie met Miller met on the set of their movie Hackers in 1995 and dated for a few months. The former couple tied the knot in March of 1996 after 6 months. Their first marriage had only two guests her mother, Marcia Lynne, and one of Miller's friends on their big day.
However, their marriage became one of the short-lived romances in Hollywood. The couple parted their ways in September 1997 and finally divorced in 1999. The actress has revealed they remained friends after their divorce in several interviews. Moreover, Miller's son Buster and Jolie's son Knox are friends.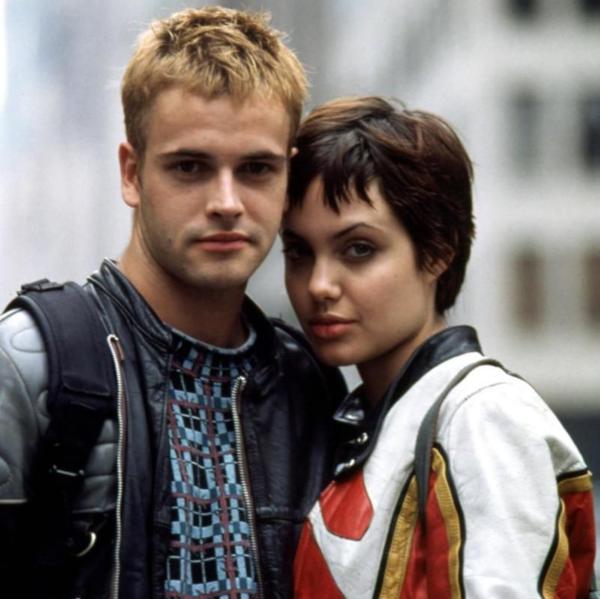 The rumors of their romance rekindle are roaming around as both of them are currently single. The couple parted their ways due to the long-distance relationship and hectic schedule. This is the reason they remained friends amid their split. Unlike some former couples in Hollywood, there are not any controversies or scandals related to their relationship. Fans are excited to know if Angie and Jonny are re-kindling after Bennifer's reunion.
More About Angelina Jolie
Angelina Jolie is an American actress, filmmaker, and humanitarian. She is famous for playing the title role in the "Lara Croft" blockbuster movies, as well as Wanted(2008), Salt (2010), and Maleficent (2014). She is mainly popular as an award-winning actress and UN Goodwill Ambassador. See more bio…