Angelina Pivarnick reveals the reason behind her boob job!
Only last week, Angelina Pivarnick disclosed that she had a boob job done. And now, she wants people and her fans to know why she had got the cosmetic surgery done on herself. Read on to know here reason to go under the knife.
Angelina Pivarnick gives the reason for her recent boob job
Angelina, 33 had two surgeries to enhance her breasts recently. She told Hollywood gossip on why she opted to go under the knife. She elaborated:
"The reason I had them done is because I struggled my whole life with fluctuation of weight."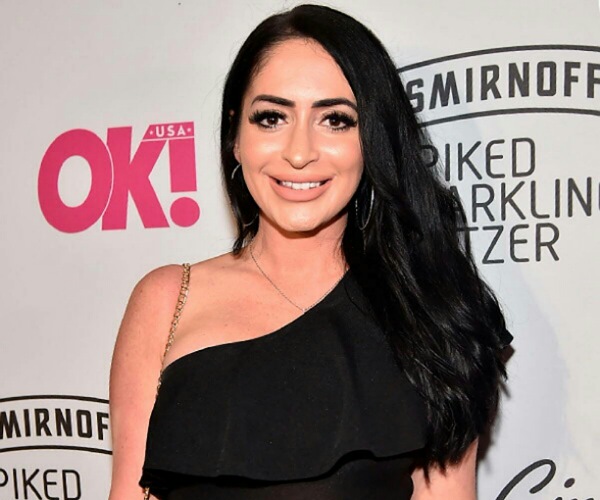 She continued:
"And basically, they were sagging."

"They were not as up there as they should be for my age,"
Further explaining, she said:
"I've never had children. I didn't understand why they were droopy."
Recalling her encounter with her plastic surgeon, Angelina said:
"And when I went in to see Dr. Tutela, he said I was the perfect candidate."
Angelina revealed that the fullness of her breasts had vanished. And this affected the choices of her outfits and also her life. It negatively affected her confidence. Angelina stated:
"I wasn't confident, and I didn't feel I was able to wear bathing suits without an insert in them."

"I would try on one-pieces or bikinis, and felt I looked terrible."

"And I didn't want to have to wear those inserts in them anymore,"
More about the reason for the boob job
Angelina went on to reveal more about how she felt terrible in any clothes she would wear. She added:
"I wasn't able to fill out certain shirts that I wanted to wear, and I knew that I wanted to wear certain shirts on TV."
She explained about the need of proper sized breasts in females:
'There are a lot of factors that come into play,"

"Especially when it comes to being female."

"Boobs are a big part of a female's life, you know?"

"It's one of the first things that people see."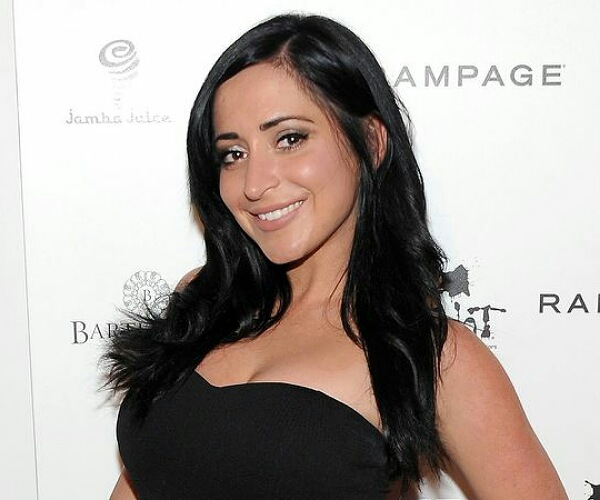 "Trying on different wedding dresses before my surgery, my boobs wouldn't be able to fill them out like they are now."

"I definitely wanted to look the best of the best on my wedding day,"

"Also, I wanted my husband to be happy with them."
Angelina also clarified that it was not her beau who asked her to get a breast enhancement surgery on her. She said that there was no pressure from  his side and that he was happy even without them.
She continued:
"He kept telling me I didn't need them done,"
Narrating her post-op period she said:
"But he's so supportive, I explained I wanted them done and told him he would like them too, so it's a plus-plus."

"So immediately the day after the procedure I took my bandage off a little bit,"

"And I was like, 'Oh my God. I have nice, full propped up boobs. They're not low anymore.'"

"It's amazing."
Was she scared before surgery?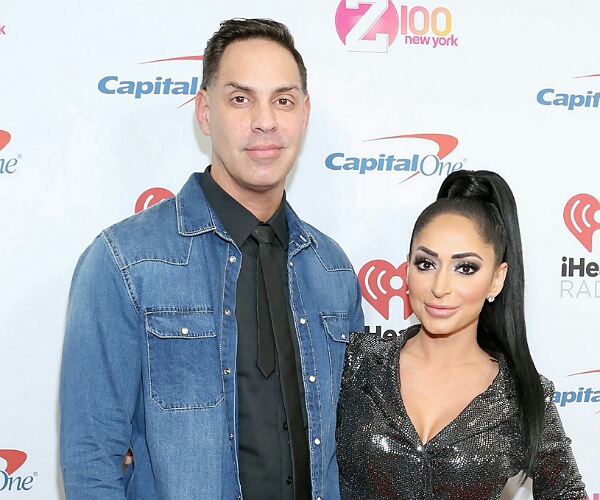 Angelina revealed that she was not afraid. She said:
"A lot of people are scared of the pain and what happens throughout the process, and that's how I felt too."

"But I always tell people not to worry and it's not that painful,"

"After two weeks I was walking around normally,"
Last year, she wed her fiance Chris Larangeira.
Short bio on Angelina Pivarnick
Angelina Pivarnick is an American TV personality. Angelina is famous for starring in the first two seasons of MTV's reality show Jersey Shore.
Previously, in 2018, she appeared on the show How Far Is Tattoo Far? More Bio… 
Source: Hollywood gossip