MTV VMAs takes a hilarious turn after being boycott by BTS ARMY
The international sensation BTS filled their heavy bags with two more awards at the 2019 MTV VMAs. However, the group did not present themselves to this event. This could've been justified by the band's first-ever break after their debut in 2013. Also, BTS' fandom ARMY created their very own award show replacing the VMAs.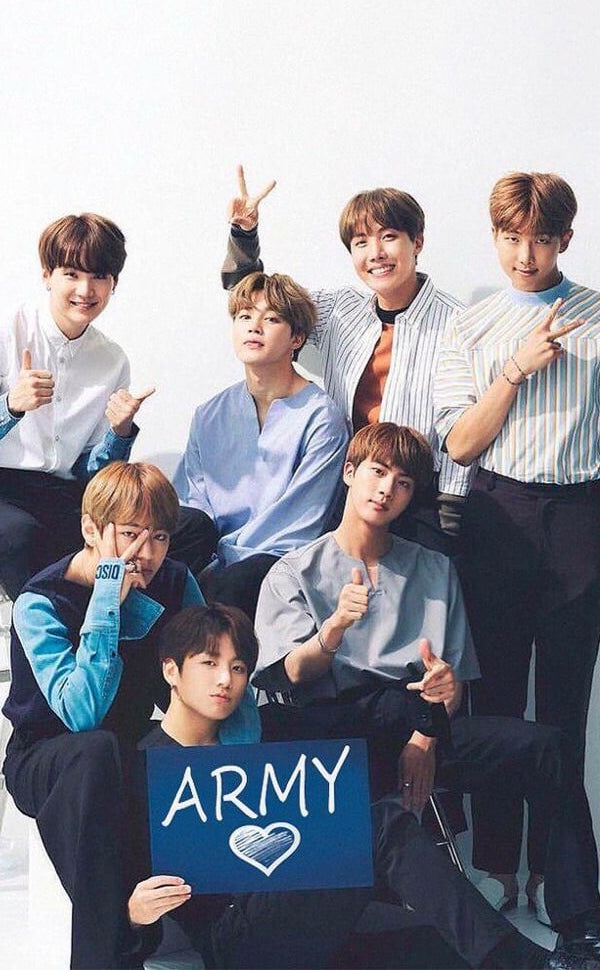 MTV had nominated BTS for six categories out of which they won for two, Best Kpop and The Best Group. However, the group did not attend the program. Their official break started on the 15th of July 2019 justified their lack of attendance.
However, it seemed more like as if ARMY boycotted the VMAs and replaced it with their very own award show BTSMVAs. Twitter, the main platform for the band's updates, was flooded with hashtags such as #BTSMVAs, #BTSMVAwards, and #PurpleCarpet.
VMAs Nomination and Awards
The MTV VMAs introduced a very controversial category this year, the Kpop category. With the rise of Kpop in today's world, it is very often that the people include related things to come up to the mainstream.
In recent years, VMAs viewership has been constantly decreasing with time. This can very much likely be the reason for the addition of the new category Kpop so that the fans come to watch their idols and increase views.
If this was the case, their plan backfired since BTS never attended the event. For the world, everything was happening in VMAs however, what they didn't know was the real action was taking place on Twitter.
BTS and ARMY not acknowledging VMAs
Upon winning the titles of the Best Group and Best Kpop category, VMAs congratulated BTS on Twitter. However, VMAs tagged the wrong account along with a congratulatory message. BTS has two accounts, one managed by the agency while the other is a personal joint account of the seven-members.
The VMAs tagged the agency in the post which they even retweeted, however, many posts started rising about how the members had no interest like it didn't matter.
Congratulations again to @bts_bighit and @halsey on winning BEST K-POP at the #VMAs 💕

Catch up on last night's #VMAs On Demand now! pic.twitter.com/k5nsbGDfam

— Video Music Awards (@vmas) August 28, 2019
Is VMAs being racist?
The Kpop industry-dominating today's world justified the introduction of a new category until voices rose about VMAs being racist.
The fans were so outraged by the new category that they trended the hashtags such as #vmasracist, #vmasoverparty, #vmasxenophobic, and #BTSdeserveMORE. None of the Korean nominees – not even BTS – were nominated for marquee awards like Video of the Year and Artist of the Year.
The VMAs not including BTS in one of the major categories showed how the VMAs didn't want BTS to win over their established artists.
Although BTS's achievements have been way higher than almost all of the western artists, they created a separate category. The VMAs make the fans upset regarding this issue and can even justify why ARMY boycotted the VMAs.
Guess we gotta trend #VMASracist make sure to add pic or videos of bts achievements #VMAs pic.twitter.com/5JDxsQp6K8

— Ashwin S.D Byss (@d_byss) July 23, 2019
Omg first look at BTS and Blackpink at the VMAs oh wait they don't attend trashy racist and xenophobic shows #VMAs #VMASracist #vmasxenophobic pic.twitter.com/zmMvMRC18j

— jasmine♡☆ (@namjoonie_babe) August 26, 2019
You know an awards show is rigged when BTS loses a "fan voted" award. #vmasracist #vmasxenophobic #vmasirrelevant #vmasoutoftouch #vmasrigged

— Hazard (@Hazard12530) August 27, 2019
By putting both Korean and Latin artists into separate categories, the #VMAs are showing that Western artists just can't keep up. #VMAsSoRacist #VMAsXenophobic #Kpop #VMAS https://t.co/SsUJfszBWO

— The Daily VOX (@thedailyvox) August 27, 2019
You may like to read:
South Korean singers Jihyo and Kang Daniel are dating each other since the beginning of this year!
How the BTSMVAs started?
The BTS Music Video Awards prepared by ARMY became a successful event with about 25k participants trending hashtags. The primary force behind this event came out to be a Twitter account @Highlight_Army who has 20k followers currently.
The organizers put in a lot of effort towards this project. They even enabled a voting system where categories such as Best Social Message, Hidden Gem, and Best Styling existed.
With huge participation, this project pulled off successfully. The voting event ended with a small live party, where thousands of people talked to one another having one common string BTS.
This event turned out to be way more fun and successful than the VMAs. At the end of the day, @Highlight_Army spoke about the reason for creating the event.
"We want to thank you all for participating in this project! It started as a way to speak out against gatekeepers in the industry, but become a beautiful ARMY x BTS memory!" the tweet read. "Let's always fight for @BTS_twt and speak up when we know something isn't right."
We want to thank you all for participating in this project! It started as a way to speak out against gatekeepers in the industry, but become a beautiful ARMY x BTS memory!

Let's always fight for @BTS_twt and speak up when we know something isn't right. #BTSMVAs #BTSMVAwards pic.twitter.com/7mw3TVOvZ0

— #BTSMVAs [REST] 🏆 (@Highlight_Army) August 27, 2019
[ARMY TREND]#BTSMVAs#PurpleCarpet
BTS on Purple Carpet made by ARMY 😂😂😂 pic.twitter.com/Xd5vNwiL2u

— Tanssi (@Jeon_Tanssi) August 27, 2019
Look who just showed up!! Queen Elizabeth is all decked out in her purple fit to support the Kings👏🏼👏🏼 pic.twitter.com/3AZWVgcYLm

— 𝑰 𝒍𝒊𝒗𝒆 𝒔𝒐 𝑰 𝒍𝒐𝒗𝒆 (@dusk_winter) August 26, 2019
We really made an award show just for BTS and ARMY to boycott another award show#PurpleCarpet pic.twitter.com/XAe9wXXdJc

— HPS 🌺|𝓑𝓪𝓮𝓵𝓲𝓮ᴿᵃᵖᵘᶰᶻᵉˡ (@gguksg) August 26, 2019
ARMY were able to create another wonderful memory with BTS thanks to the organizers of this wonderful project. Not knowing what tomorrow has in store for us, BTS and ARMY continue to create new memories every day.
 More about BTS
BTS is a Korean boy band that debuted on the 12th of July 2013. They hustled for 6 years straight paving the way to the international world. With only one member being fluent in English, the spot they have reached today is no joke. Although they have become the most influential people all around the globe, their humbleness is what keeps them going.
Read more
A dozen awesome facts about the South Korean all-boys band BTS!