Anita Alvarez Rescued By Her Coach after Drowning in the Bottom of the Pool!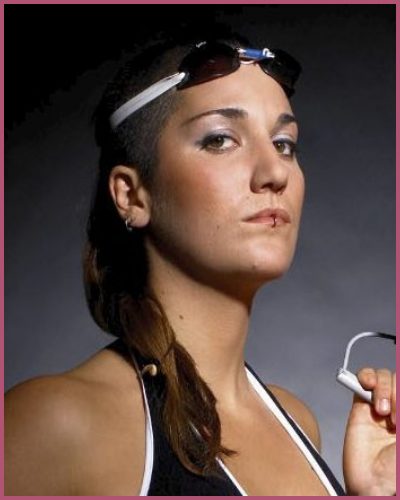 Anita Alvarez lost consciousness after drowning in a pool.
She was in Budapest, Hungary for participating in a swimming competition.
Her coach, Andrea Fuentes jumped into the pool to save her life.
---
Anita Alvarez lost consciousness inside the pool; the coach comes to her rescue
Anita Alvarez was a participant at the FINA World Aquatic Championships in Budapest, Hungary. The 25-year-old artistic swimmer lost consciousness and as a result, drowned in the bottom of the pool.
Her coach, Andrea Fuentes wasted no time in jumping into the pool to save her from drowning at the end of her routine in the women's solo free event.
A medical checkup showed everything was under control and the swimmer was doing well.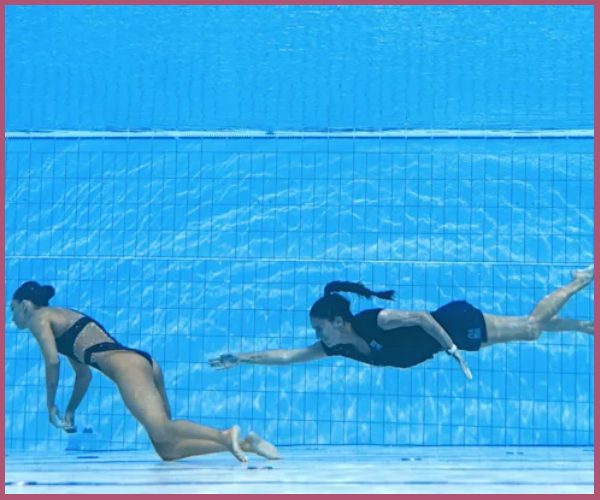 Fuentes who is a four-time Olympic medalist in synchronized swimming quickly dived in and lifted Andrea to the surface before helping her way out.
Alvarez has participated twice in the Olympics, in 2016 and 2020. After the unfortunate incident, the athlete received proper medical attention and was carried away on a stretcher afterward.
Also, Read Bode Miller and Morgan share picture of their daughter Emeline who died two months back due to drowning!
Fuentes has saved Anita's life before
It is not the first time, Andrea has had to rescue her student from drowning. Only last year, the coach had to jump into a pool to rescue Alvarez and take her to safety during an Olympic qualification event.
While most of the people audience was shocked to see what happened, Fuentes later said in an interview that it was not uncommon for things like that to happen in the sport.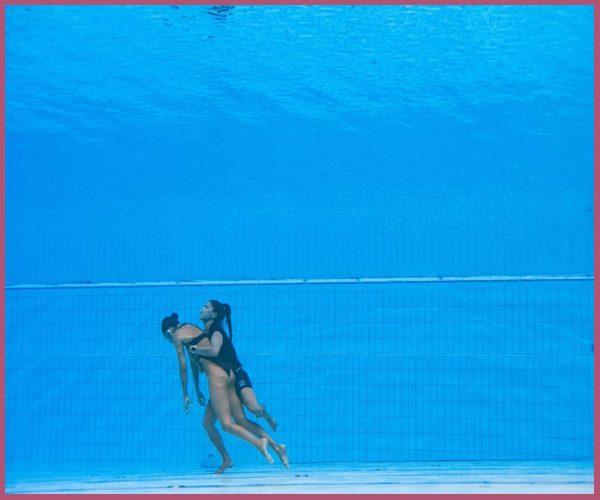 Andrea noticed something was wrong when toward the end of the game, Anita's feet were seemingly more pale than normal and that caught her attention.
And when she saw the swimmer going down instead of coming up for breathing, she went to rescue her.
Fuentes recalled:
"I was already paying attention, and then I saw her going down."I didn't even ask myself if I should go or not, I just thought that I was not going to wait."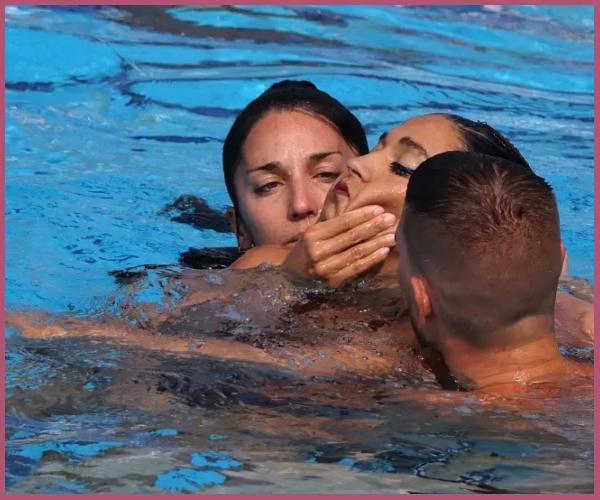 When being asked whether she felt that the lifeguards did not do their job properly, she said:
"I know Anita very well and I know the sport very well."

"They did their job, I did mine." 
Also, Read Gymnast Simone Biles's most memorable moments in Olympics history!