Who is Anita Corsini? All about her love story, married life, children, net worth, biography…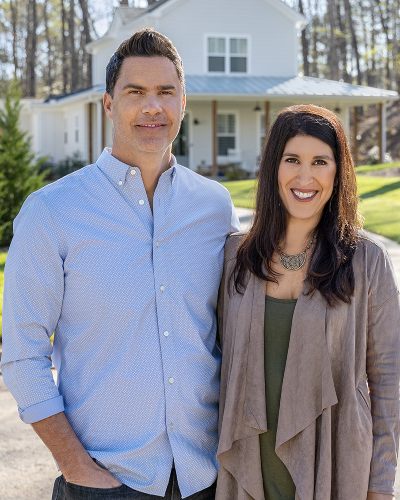 Anita Corsini and her husband Ken Corsini has come up with a show Flipping Showdown
The couple married in 2000 and have three children together
She was his roommate's friend that is how they fell in love
---
Anita Corsini is stepping up the renovation game with a reality competition series. On 17th November 2021, the new show of HGTV Flip or Flop Atlanta will host Flipping Showdown. 
The cash price is $100,000 from the renovation competition to make the biggest profit on a series of home Renos. The competitors will get a chance to join Corsini's company and start their own flipping franchise.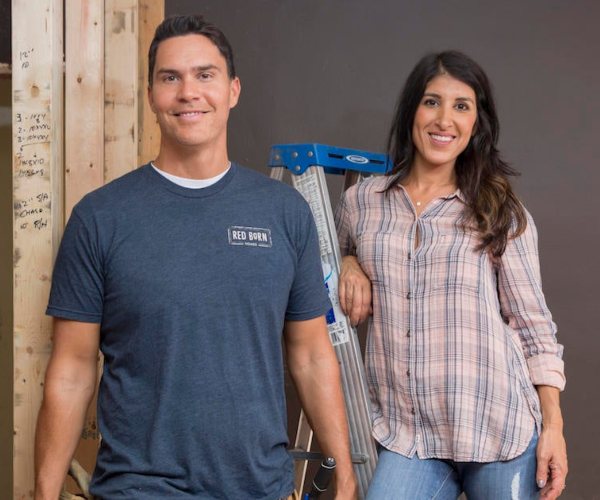 Anita and her husband Ken Corsini are spending two million dollars of their own money to purchase the nine houses and the teams will be rehabbing throughout the six episodes. Anita said,
"This is the ultimate job interview."
Her husband Ken added,
"We want these competitors to fight hard for the chance to join our successful business, and we need to make sure they have what it takes to be a part of our brand that we worked so hard to build."
The competitor on the show is Colin and Christina Beck from Cincinnati, Michael and Amy Gomez from Nashville, and brothers Cam Griffith and Chris Carter from Pensacola, Florida, and Washington, D.C.
Also read Flip or Flop show's Tarek El Moussa gifts a luxury Lexus car to the nanny of his kids!
Love story of Anita Corsini and Ken Corsini
During the junior year of college, Anita Corsini was in the study group of Ken's roommate at the University of Georgia. When Anita called the shared phone line of Ken's apartment he would pick up the phone first and would flirt with her before passing the phone.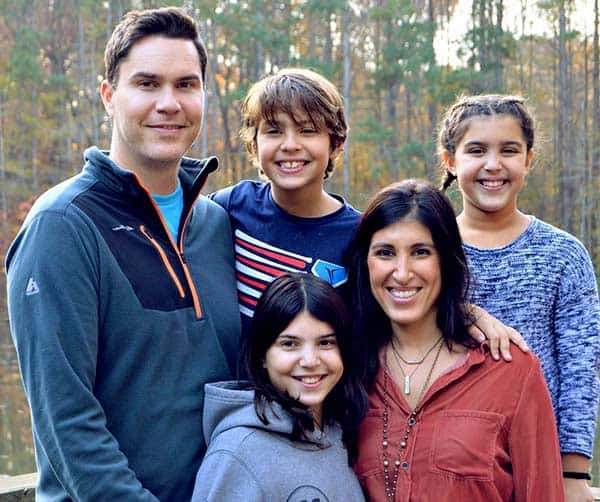 Even though Anita was picky when it came to dating, she agreed to go out with Ken and their first date was picking strawberries. She baked a strawberry shortcake for him and since then they are together. The couple went on to marry in 2000.
Anita has only good words to say about Ken,
"I kind of knew exactly what I wanted in a guy, but couldn't always find a complete package. Enter: Ken. He, of course, is tall, dark and handsome, but he was also very funny, knew how to have a good time and shared my values. Winner, winner, chicken dinner."
Who is Anita apart from Flipping Showdown?
Anita Corsini is a maths teacher who earned her bachelor's degree in Mathematics. Also, her master's degree is in math education. She loved her teaching job as she loved being with people. She was born in Raleigh, North Carolina on 7th March 1977 but her family moved to Texas and finally to Georgia.
Corsini is a mother to three children, two daughters, and a son. Her son Rocco was diagnosed with cancer when he was just three years old. She takes her mom's job as seriously as her home flipping.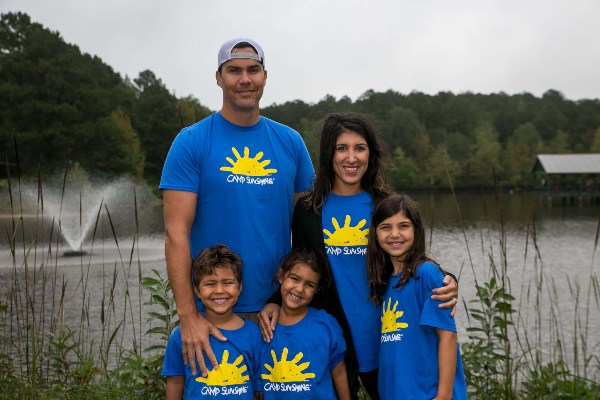 Also read Flip or Flop star Christina El Moussa's summer fashion is going viral on Internet, Is she dating Nate Thompson, Know more about their relationship
How much is Anita Corsini's net worth?
Anita and her husband Ken Corsini were in short of money right after their wedding and rented an affordable apartment with sparse furniture. Now the couple's net worth is said to be $12 million. In 2005, Ken founded Georgia Residential Partners and was able to sell hundreds of properties.
Likewise, the couple's current home has 12 different levels which they bought in 2011. Ken said,
"The house was built right on top of a private lake, which creates an outdoor setting that is pretty spectacular. For this reason, we can look past the odd layout and appreciate the house for the amazing setting that surrounds it."
Short bio on Anita Corsini
Anita Corsini is an American actress, real estate agent, and home renovator. Anita Corsini co-hosts the HGTV show Flip or Flop: Atlanta. Additionally, she is the co-founder of the real estate firm Red Barn Homes. Read more bio…