Anna Chlumsky nominated for Emmy's Outstanding Supporting Actress for the fifth time. She is one brave girl to have a military boyfriend. Know about their love story and marriage
Consequently, for five years from 2013 to 2017, actress Anna Chlumsky was nominated for Emmy's Outstanding Supporting Actress in a Comedy Series for her series Veep. Yet, she has not received the award for her nomination.
Main Even of Emmy's
In September 2017, when the main event of the 69th Annual Emmy's was held, Anna Chlumsky was seen in the shimmering silver gown.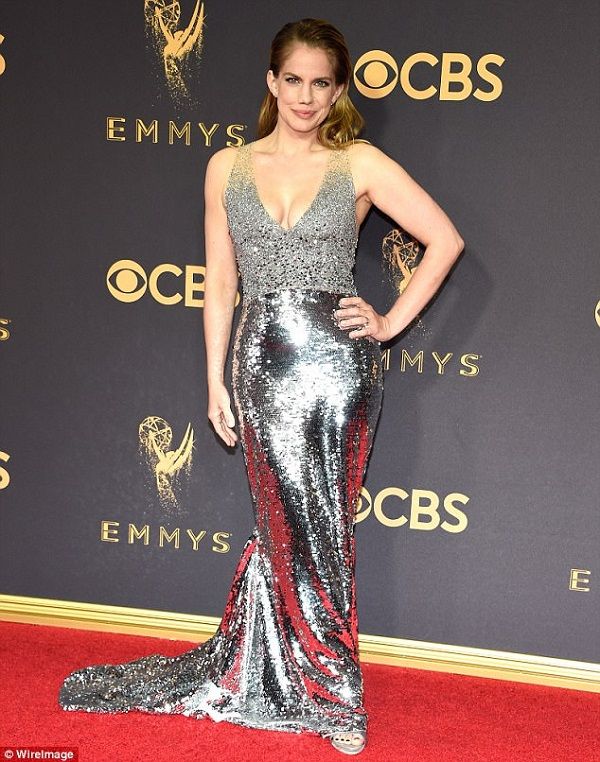 She was looking like a beautiful mermaid. She was nominated for her HBO's comedy series, Veep but could not bag the award.
And that's a wrap. Phew! @VeepHBO @HBO #Veep Thank you Veeple!! Watch #Veep @VeepHBO 4/16 at 10:30PM on @HBO. pic.twitter.com/Tg0lIRTb74

— Anna Chlumsky (@AnnaChlumsky) March 8, 2017
Early Career
Anna's is a child actor hence she started career started when 1991 from the American drama series, My Girl. Then in 1994, she appeared in the sequel of My Girl 2. While she was in her college in the year 1999, she took a halt from the entertainment industry until the year 2005.
From 2006, she was back in the Law & Order television series.
Military boyfriend
Anna is a married woman now. She is married to her longtime girlfriend, Shaun So. He is a Chinese-American Army Reserve. She is one brave girl as her partner is in the military. The couple met at the University of Chicago in the year 2000 at a dance party.
She said,
"We'd met in 2000 at the University of Chicago at a rare dance party on the quad. We fell for each other quickly and knew we'd stay together after I graduated."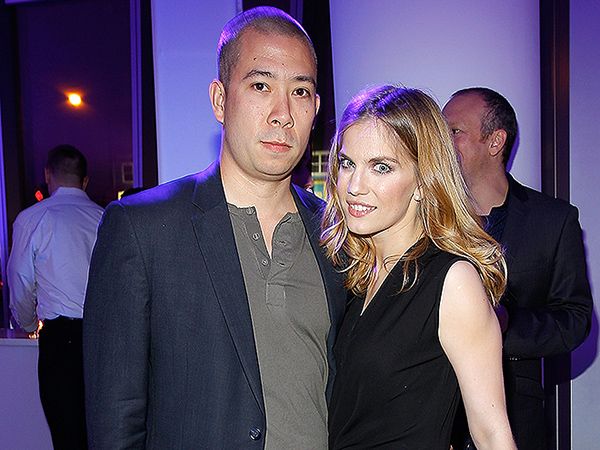 When they were dating, he used to be posted in countries like Afganistan for war. He was posted in Afganistan from 2004 to 2006. While he was posted there, it was very difficult for them to communicate.
She shared,
"I'd finally gotten an email from my boyfriend, Shaun, with his mailing information. He'd been stationed in Afghanistan a month with the Army, and all I could do as Morale-Booster-in-Chief was answer the phone when he called, and encourage him to do his job."
She would wish that Shaun comes back home in one piece. The couple maintained a long-distance relationship for three years. In 2006, when Shaun returned back from Afganistan, Anna went airport to welcome him. When she saw him after so long, he looked didn't look alike as he had facial hair. But she was very happy about the experience.
She said,
"I feel blessed that Shaun evaded major trauma—both physical and emotional."
She also shared that she has learned a lot from their long-distance relationship,
"I learned I had the stuff to make it through tough times, and that kind of courage is indispensable. Over that year, we allowed ourselves to cry, to fear, to get nervous or jealous. If we hadn't been honest about our feelings, our foundation would have been a shaky mess. But overall, that deployment was all about steadiness, courage, candor, and focus. And some major love, of course."
You may like to read YouTuber Noel Miller is engaged to girlfriend Aleena!
The Proposal and Children
After Shaun came back, he proposed to Anna. Of course, she said 'YES!'
"Shaun proposed to me the May after he came home. He served five more years in the Army Reserve, with no more overseas tours."
The couple decided to tie the knot on 8 March 2008 in Brooklyn, New York. On 11 July 2013, the couple had their first baby girl and they named her Penelope Joan So. She shared,
"We were married in 2008 and gave birth to our baby girl last July. We named her Penelope."
In 2015 there was news that she is pregnant for the second time. On 28 July 2016, she gave birth to their second child(daughter) Clara Elizabeth So.
Also read Audiences has been running crazy for the lovable couple of Stine Gyldenbrand and her husband, Kasper Schmeichel!
Short Bio on Anna Chlumsky
Anna Chlumsky is an American actress known for her childhood role in My girl (1991) and its 1994 sequel My Girl 2. She is also popular as Amy Brookheimer in HBO series Veep (2012). More Bio…