Anna Faris Gifts the World a Shirtless Photo of Chris Pratt…saying You Can't 'Not Expect Me to Tweet It'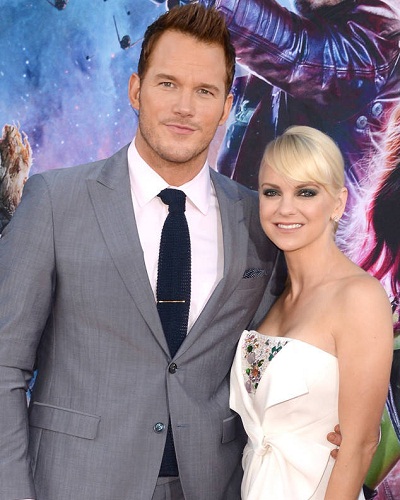 Anna Faris and Chris Pratt are #relationshipgoals – especially after she live-tweeted his entire day ahead of the premiere for new flick Guardians Of The Galaxy Vol 2.
The couple also has a son together Jack Pratt born on August 25, 2012.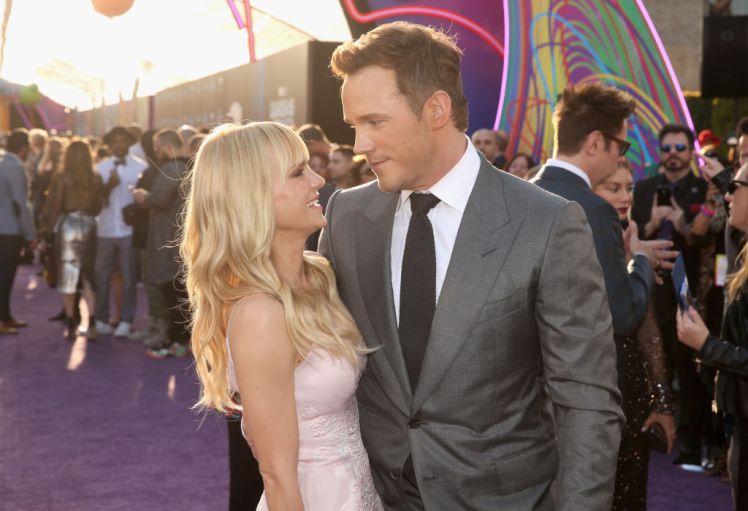 Update: Chris and Anna are no more together. They divorced in 2018.
You may like to read Anna Faris engaged to Michael Barrett! Anna's engagement, ex-husband, son, net worth
Anna Faris knows what the world truly want
The actress shared a photo of her ripped husband as he and a friend set up a keg. Faris tweeted,
"Honey — you can't just send me a photo like this and not expect me to tweet it,"
In the photo, the Jurassic World actor, 41, is wearing tiny swim trunks and a baseball cap and flexing his guns while standing next to his shirtless pal.
In addition to sharing sexy pics, the adorable couple also loves talking about their marriage and son, Jack. Back in May, Pratt opened up to Ellen DeGeneres about how he and Faris get competitive when it comes to reading bedtime stories to their son.
The former Parks and Recreation actor have opened up about his weight in the past. He told GQ in May 2015,
"I was like a great pet fat guy. I think Anna is hedging her bets that one day I'll be fat again, and she'll say, 'Remember, honey, I always told you I preferred you this way.'"
Pratt, 40, is in the midst of filming Jurassic World 2 and is on a strict diet that he's been documented on Instagram. And while Faris seems to enjoy her buff hubby, she previously said that she's on team #FatPratt.
Faris told PEOPLE,
"I have to tell you to want I want to do. I want to unwrap a sleeping bag. Put him in the middle of it. Roll it up. Tie him up. Force-feed him like, dumplings. Put him in the attic. And just fatten him up."
Lucky lady! Anna Faris shares shirtless snap of husband Chris Pratt
Anna Faris excited her captive, combined 2M social media followers with a shirtless snap of her second husband Chris Pratt flexing his bulging biceps with a guy pal on Monday. The 43-year-old SAG Award nominee tweeted:
"@prattprattpratt honey – you can't just send me a photo like this and not expect me to tweet it!"
The charismatic couple has a lot to celebrate what with the 6ft2in action star's 38th birthday this Wednesday and their eighth wedding anniversary coming up on July 9. Anna and Chris are also the proud parents of four-year-old bespectacled son Jack.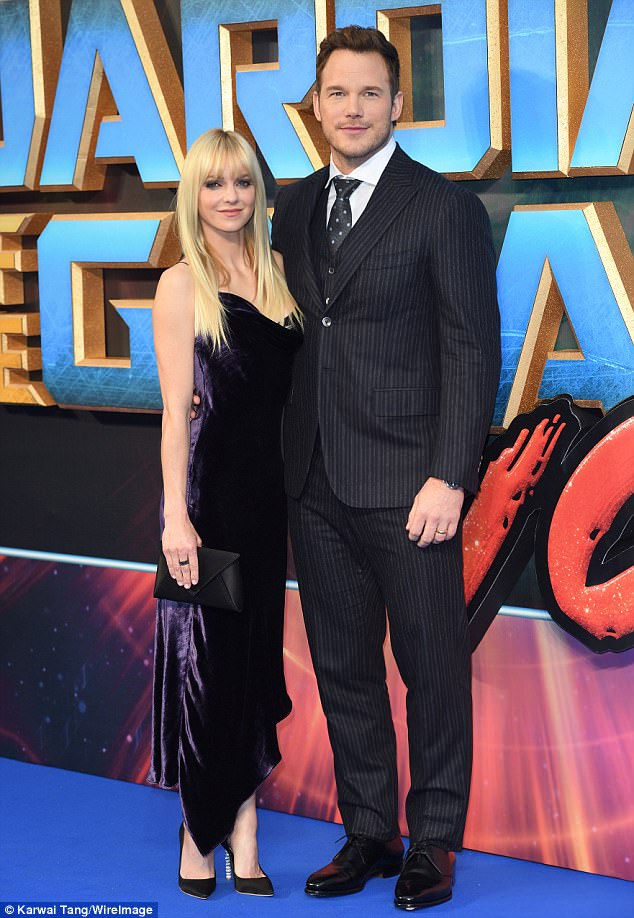 Also read Social media and celebrity relationships! Learn what Anna Faris has to say about her seemingly sudden divorce!
How was Chris Pratt and Anna Faris' First Meet?
Chris Pratt and Anna Faris have been bringing joy to our lives for years now with their adorable relationship, sweet red carpet moments, and normal family life with their son, Jack.
There was once a time when they did not exist as a couple. The pair first met in 2007 on the set of Take Me Home Tonight, a movie set in the '80s about a recent college graduate (Topher Grace) who has no idea what he wants to do with his life.
After attending a Labor Day party in his hometown, he tries to win over his high school crush (Teresa Palmer) and prove that he can make decisions for his future.
Anna plays Topher's twin sister, while Chris plays her onscreen boyfriend-turned-fiancé-turned-ex. While things didn't work out for their characters, the two fell in love on set.
Chris said at the film's 2011 premiere,
"This is a pretty spectacular moment for us, to be able to come to this movie that we met on and fell in love making. It's also worth noting that Anna was still married to her first husband, actor Ben Indra, when filming began on February 2007, but Chris admitted that he didn't make a move until after she filed for divorce that April.
And the rest is history!