Is Anna Faris pregnant? Did Anna Faris and her husband Chris Pratt have marital problems? Read on for more…!
Are reports of marital disharmony true? Is Anna Faris pregnant?
In its May issue, OK! magazine has reported that American actress, comedian and producer Anna Faris and her actor husband of 8 years Chris Pratt had marital conflicts for a long time. They have overcome these issues and are now looking to expand their family. It added that Anna Faris is now expecting their second child. They quote a source who told them: Chris Pratt had marital conflicts for a long time. They have overcome these issues and are now looking to expand their family. It added that Anna Faris is now expecting their second child. They quote a source who told them:
"Anna is simply glowing right now and it looks like she has a tiny baby bump."
The alleged informer is also said to have claimed that the couple's marital disputes started with Chris Pratt's renown in 2013. Anna Faris had a persistent fear that her husband would go astray. His busy schedules also forced Anna Faris to shoulder the responsibilities of her son singlehandedly. This became the cause of their marital discord. The couple resorted to years of marriage counseling sessions and now their relationship has improved and they feel that it is strong enough to welcome a second child in their life.
Gossip Cop contacted the representatives of both Anna Faris and Chris Pratt and was informed that the news is totally untrue. They said:
"There's no truth to any part of this cover story." 
They told Gossip Cop that neither was Anna Faris pregnant nor was there any trouble in the married life of the couple.
OK! Magazine had on a previous occasion also falsely claimed that Anna Faris was not much happy with Chris Pratt's relationship with his film 'Passengers' co-stars particularly Jennifer Lawrence. The method of the Magazine to enhance sales by such cheap tactics may not be good in the long-run.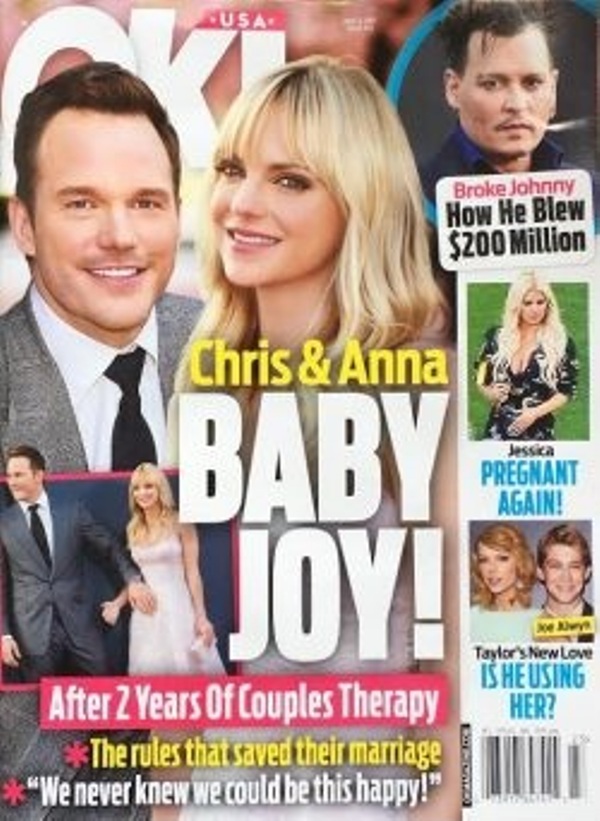 Anna Faris is in Overboard
The 1987 romantic comedy film 'Overboard' directed by Garry Marshall would be remade by the same name. It would be directed by Robert Greenberg. Anna Faris is on board this film and the shooting has started in Vancouver, Canada since 23rd May 2017 and is expected to wrap up in July 2017. In the original film, Goldie Hawn and Kurt Russell were in the lead roles. In 1987 film, Goldie Hawn is the wealthy and proud woman who suffers amnesia and Kurt Russell is the carpenter who avenges her and tells her that he is her husband. Whereas in the new remake, the genders of the characters seem to have been changed. In it, Mexican star Eugenio Derbez portrays a wealthy playboy and Anna Faris is the lady who tries to convince him that she is his wife. Anna Faris plays a single working-class mother in the movie. With so much at hand, it looks less likely that Anna Faris would risk pregnancy at the time when she is shooting for such a great remake.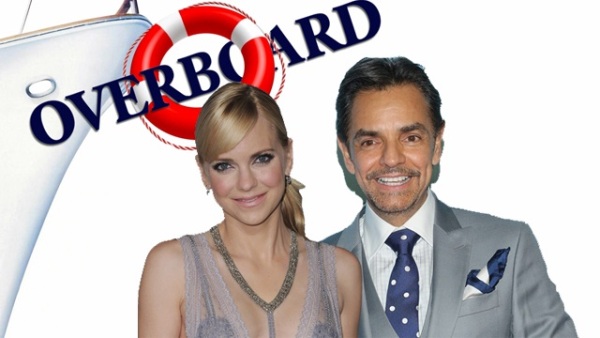 The couple's red carpet walk together
The movie 'Guardians of the Galaxy Vol. 2' opened to a glitzy premiere attended by its cast and crew at the Dolby Theater in Hollywood, LA. Anna Faris took to Twitter to express how they got ready for the premiere. Anna Faris was also beside her husband during his recent press tour to Tokyo to promote the movie. For the premiere night, both looked absolutely amazing. Anna Faris was in a pretty pale blush Marchesa long flowing gown which had floral embellishments on it. Her golden tresses had a wavy appearance and had a pale pink lip gloss on. Her eyeliner was also thin and black. She had put on a rosy blush. Chris was seen in a charcoal gray proper-fit suit with black tie and well-polished dress shoes. The couple also shared a sweet kiss on the red carpet. The couple's appearance at the premiere was a showstopper. Anna Faris was happy for her husband and said that she knew that he is a brilliant actor.
Chris Pratt took his family with him around the world during his film promotion and feels that it is very meaningful to have them with you during this time. Talking about his son, Chris Pratt had this to say:
"It's pretty cool. As a dad, I want to try to give my son an upbringing that's similar to the one I had, because I thought my parents did a good job," said Pratt, who grew up in Lake Stevens, Wa., miles away from Faris, who was raised in Edmonds. "They were always present, they were always there, but it was much simpler. It was a much different lifestyle than my son will ever have, because we didn't have much, you know what I mean? But we had a lot of love. So, I want to make sure that despite all the things that he has, he still has that consistency and that love."
He added:
"It's cool to be able to bring him to these places. My fear is that I just don't want to spoil him. I don't want him to get too used to be as comfortable as this life has allowed him to be. It'd break my heart if he started taking it all for granted…His journey is going to be different than mine or his mom's. He's really polite, and that's important to me. He's getting immersed in cultures. It was my first time in Tokyo, and I'm 37 years old. He happened to be 4 and a half, but now he's learning to say certain things in Japanese. He's bowing and saying things like 'arigatou'. This kid is awesome!"
Chris Pratt feels that his son is being raised in a circus, but that is how his life is, he says.
With so much love exuding for his wife and son, how could there be problems in his life as claimed by OK! Magazine.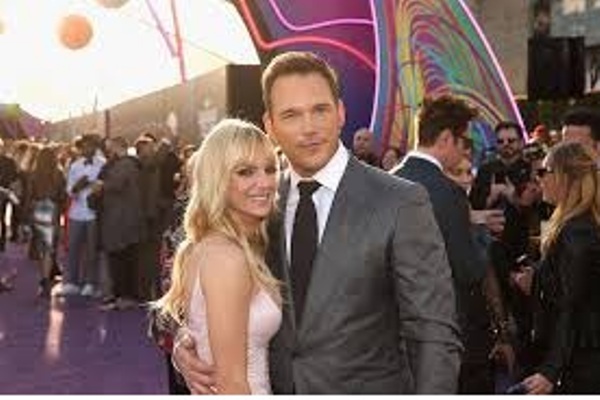 Update on Anna Faris-Chris Pratt
Anna Faris seemed to share a very good relationship. Their social media also showed the same. But they split after 8 years of marriage and later Anna Faris stated that what used to be posted on the social media was not the true picture.
 Short Bio on Anna Faris
Anna Faris is an American actress. Her breakthrough came with the role of Cindy Campbell in Scary Movie, which spawned a film franchise. She appeared in the subsequent 3 sequels of the movie, with her last appearance being in the fourth installment, released in 2006. Anna received critical praise for her role in Smiley Face and then starred in The House Bunny, which earned her an MTV Movie Award nomination for Best Comedic Performance.
Faris has played Christy Plunkett on the CBS sitcom Mom since 2013. The show has earned the actress further critical and popular acclaim and 2 People's Choice Award nominations. More Bio…