Bisexual actress Anna Paquin can't tolerate negativity on her marriage with husband Stephen Moyer!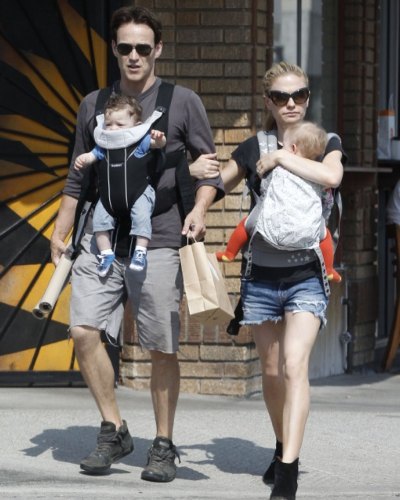 Anna Paquin came out bisexual in the year 2010 and is very proud to be a member of the LGBTQ+
She is happily married to Stephen Moyer and has twin children
Anna's husband Stephen is very supportive of her sexuality
---
Anna Paquin is a proud bisexual! The 38-years old actress addressed some issues on 18th May 2021 and shared a message about her sexuality in advance of Pride Month 2021. In the post, she gave a tribute to her husband Stephen Moyer. She wrote,
"FYI (for those unaware) June is LGBTQIA+ pride month. So the folks who put their bigotry on display in the comment sections of my recent posts why don't you hit that unfollow button right now."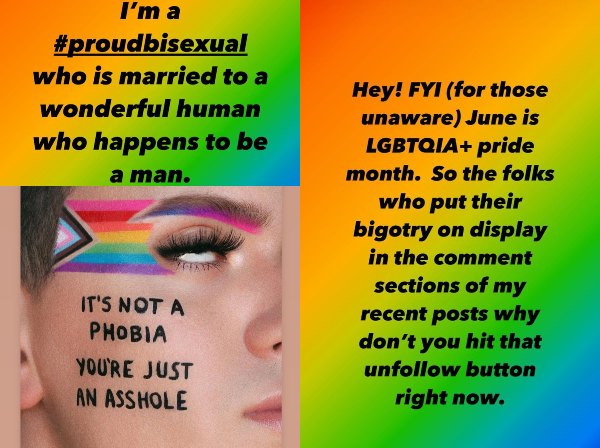 She called her husband Stephen a wonderful human. In all the posts she made about her sexuality she used a rainbow background which is the symbol of the LGBTQ+ community. Likewise, Anna defended her marriage to Moyer. She addressed negativity about her bisexuality and said her married life has been going well. Paquin said,
"If he doesn't have a problem with it why should anyone else? #loveislove🌈#f—bierasure#bipride💖💜💙,"
Previously, she shared a comment of a user who wrote that the user was tired of seeing bisexual celebrities constantly advocate for it only to end up conventionally married to men with multiple children.
Also read Zach Rance comes out as bisexual; had a relationship with co-star Frankie Grande!
When did Anna come out as a bisexual?
Anna Paquin came out as a bisexual in 2010 in a PSA video where she was promoting the 'Give a Damn' campaign. She said,
"I'm Anna Paquin. I'm bisexual and I give a damn,"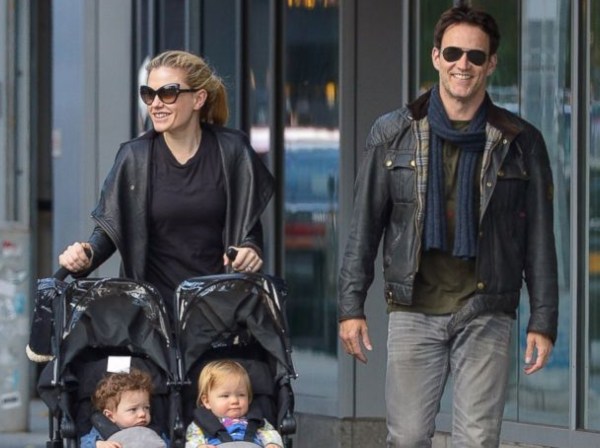 After coming out she celebrated her bisexuality and called for equal marriage rights. She is a proud bisexual mother. Anna is happily married to Stephen Moyer on 21st August 2010. Stephen is a very supportive husband. The couple has twin children Poppy and Charlie who were born two months early through emergency Caesarean section.
How much is the net worth of Anna Paquin?
Anna Paquin has a net worth of $14 million as per Celebrity Net Worth. She has a salary of $275 thousand per episode of True Blood. Her film work includes American Underdog: The Kurt Warner Story, The Irishman, Tell It to the Bees, The Parting Glass, Furlough, The Good Dinosaur, Free Ride, and more.
Her work in TV series includes The Affair, Flack, Alias Grace, Bellevue, Susanna, True Blood, and others.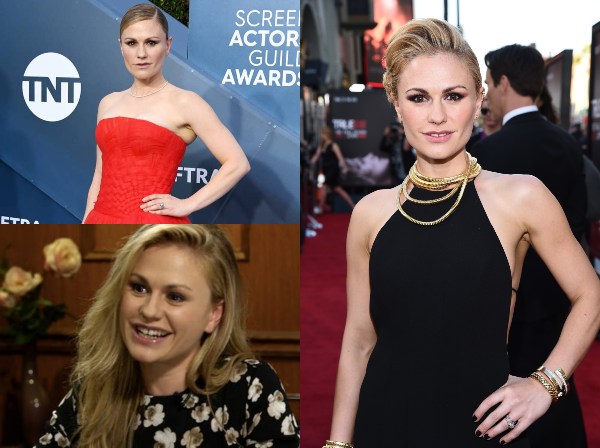 Also read Rapper Lil Reese involved in a shooting incident! All about his net worth and girlfriend
Short bio on Anna Paquin
Anna Paquin is a New Zealand popular actress. She is extremely popular for The Piano, Fly Away Home, A Walk on the Moon, X-Men, and True Blood. She has made a respectable position in New Zealand's film industry and has earned more fans and fame. Read more bio…