Anne Heche opens up on why she stormed out of the set of DWTS after her elimination!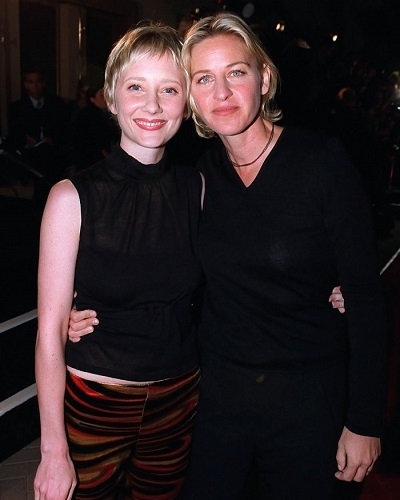 After her elimination from the show Dancing With the Stars, American actress, Anne Heche, 51 walked down of the set angrily. People were left wondering why she did that and what was the reason for her fury. But now she revealed to Page Six the reason of her storming out of the set of the show post-elimination.
Anne Heche and her elimination from DWTS
American actress, Anne Heche was on the show DWTS with dancing partner Keo Motsepe. On the episode of the show aired on 5 October 2020, Anne and Keo were shown the exit card. They were eliminated from the show. And this came shortly after the bisexual Anne spoke about the struggles she faced when she was in a lesbian relationship with famous TV host, Ellen DeGeneres from 1997 to 2000.
Anne performed to Katy Perry's song Rise. And after this, she spoke about how her relationship was the first public romance she had with a woman. And after facing elimination after this very important and honest talk, Anne was furious and walked out of the set in anger.
The reason for this storming out of DWTS set
Anne told Page Six that she was hurt on been sent home after such an important revelation. She said:
"The honest truth is that it took 20 years to process and share that story, so finally, telling it and being voted off on the same night was not the best feeling. It did feel good to tell my story to show that we have come a long way, and we see things with more acceptance now—even though we are not all the way there yet, it's important to recognize how far we have come."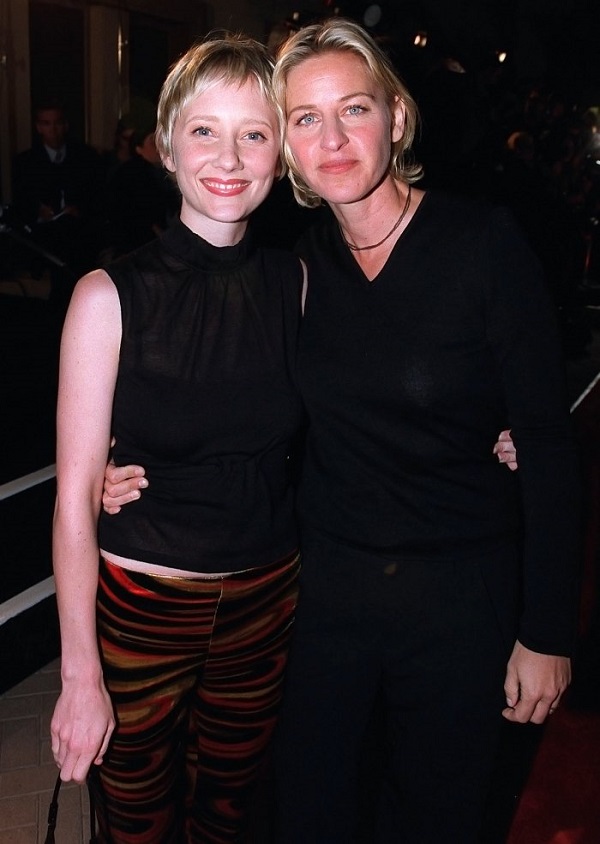 Besides this, Anne also revealed that she had a contract with Fox at that time. And she was told that she would be losing that major contract if she took Ellen out for a date at the premiere of the film Volcano.
More details on how Anne lost her Fox contract
The actress further revealed:
"I took Ellen to the premiere and I was ushered out by security before the movie even ended. And I was told I was not allowed to go to my own after-party for fear they would get pictures of me with a woman. I was in a relationship with Ellen DeGeneres for three and a half years. And the stigma attached to that relationship was so bad that I was fired from my multimillion-dollar picture deal. And I did not work in a studio picture for 10 years."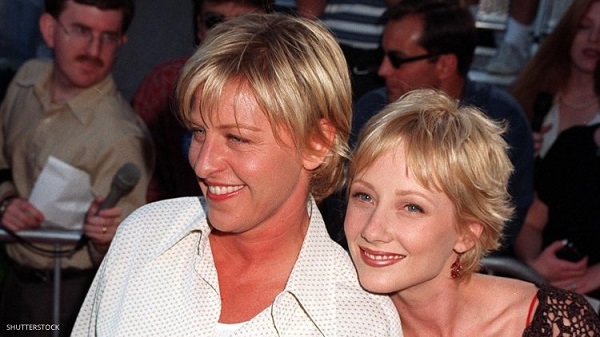 Besides the fury of Anne Heche on the show, there also was another error during the show. Host Tyra Banks first told the participants Monica Aldama and Val Chmerkovskiy that they are safe from elimination. But later, their names came in the bottom two. Tyra ultimately apologized for the mistake. It was because she had the wrong names on the card given to her.
For the complete bio of Anne Heche, click here