Another tragedy! Soap opera actress Marj Dusay dies at the age of 83
After the death of Kobe Bryant, there is yet another tragic news. The American soap opera actress Marj Dusay expired on 28th January 2020.
Death of Marj Dusay
The Veteran actress Marjorie Ellen Pivonka Dusay known as Marj Dusay died at the age is 83 on 28th January 2018. Her death was confirmed by her stepdaughter Elizabeth Perine on Facebook.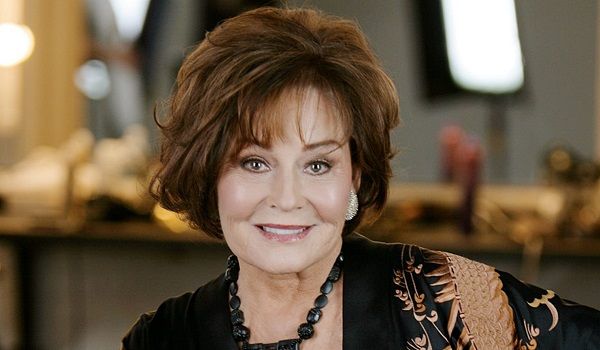 Elizabeth wrote,
"I'm so very sad to have to tell you that my stepmother Marj passed away peacefully yesterday morning in her sleep. She was quite a woman and had quite a grand life. She was deeply loved and will be deeply missed,"
Some of her fans have some good words to share about her. One of the fans said,
"I. Loved. Marj. as Alex just as much as I loved Beverlee McKinsey as Alex. CBS had their heart set on recasting the role, and I think they picked the *PERFECT* person to play her after McKinsey's exit. Rest in peace, Marj,"
Another fan said,
"She was a spectacular actress and a true icon in the soap world. Thank you for mentioning she was Leo's mother as well as David's. I hated Vanessa at times, for what she did to my all time favorite couple. But no one can say Marj was anything less than amazing. May she RIP."
Also read Vanessa Bryant Came To The Social Media To Say Her Words For The First Time After The Death Of Her Husband Kobe Bryant And Daughter Gianna!
Some Lesser Known Facts on Marj Dusay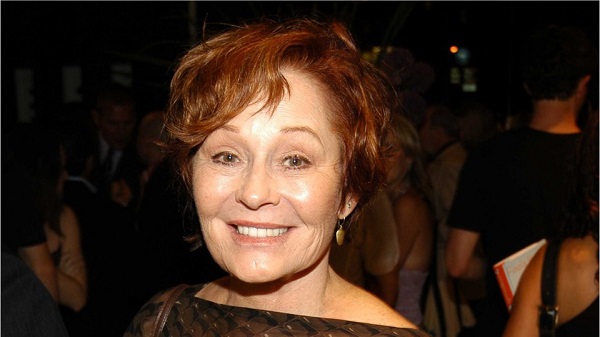 Marj Dusay's full name is Marjorie Ellen Pivonka Dusay.
She was born on 20th February 1936 in Russell, Kansas, US.
She was married twice.
In the year 1955, she was married to a doctor John Dusay with whom she divorced in 1962.
They had two children a son Randall Marj Dusay and a daughter Debra Dusay.
In the year 1967, she again married Thomas Perine. Thomas died in 1987.
She has won Daytime Emmy Award in 2002 and 1995 and Soap Opera Digest Awards in 1995, 1988, and 1986.
Also read 2019 Love Island winner Amber Gill talks about her relationships, ex-boyfriends, friends, death threats, and social media trolls!
Marj Dusay's memorable work
Marj Dusay played an alien who stole Spock's brain on Star Trek. In the show, she delivered arguably one of the most memorable lines of the original Star Trek. Marj was one of the popular guests at Star Trek fan conventions.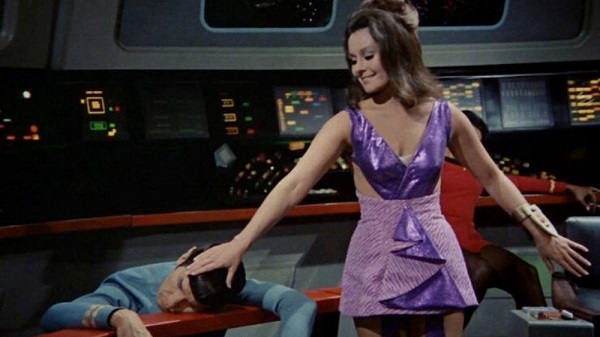 The actress Marj played Alexandra Spaulding on Guiding Light for over two decades.
In 1987, she jumped to NBC's Santa Barbara where she took over the role of Mason Capwell's mentally unstable mother Pamela from actress Shirley Ann Field.
In 1999, she finally originated her first soap role when she was cast as the evil Vanessa Bennett on ABC's All My Children. 
Marj played the role of mother of Lisa Whelchel's Blair Warner on NBC's The Facts of Life and appeared opposite Gregory Peck as the wife of Gen.
In 1984, Marj sponsored the Marj Dusay Celebrity Gol Tournament in Russell, Kansas. Likewise, the event was designated as a fundraiser for the Kansas Child Abuse Prevention Centers and for establishing a statewide hotline.
Source: Fox News, Hollywood Reporter, TV Line